Stoner Bouquets Sweep Denver; Stoner Blog
Getting married in Colorado soon? Like to smoke weed? Need someone to make the bouquets for your wedding (Or "weed-ing" if you want to get silly with it)? Stonerdays has the place for you! Introducing Bec Koop, a florist from Denver who has started a package called Buds and Blossoms. The company specializes in incorporating cannabis in to wedding bouquets and boutonnieres, giving both men and women an awesome extra something on their wedding night or even during the wedding if the bride and groom see fit!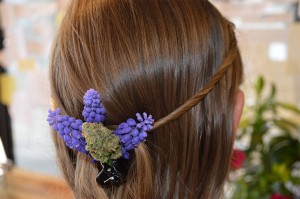 Koop used to work at a dispensary but wanted to combine genuine flowers and the stoner's favorite flower, cannabis. Her thoughts were that adding bud to the flowers would add a little fun in to weddings, which can sometimes be long and occasionally boring. Her business is extremely fine tuned to the needs of a wedding. For example, she recommends putting a saliva strain somewhere in the beginning of the wedding, while giving out goodie bags containing indica chocolate at the end. For people who love cannabis, a business like this would provide an extra little surprise for guests and the revenue potential is exponential.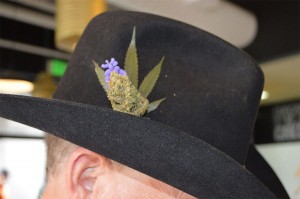 While Buds and Blossoms is a lovely idea, mixing two gorgeous products of the planet together, there are still some problems with the idea. Some places in Colorado still consider weed illegal and if that happens, the buds aren't on the guest list. There are also some private venues that don't allow the use of the plant, even if the county does. But Koop has a way around it, suggesting that she can arrange a rental limo that the guests and party can use as a private smoking lounge. Brilliant, right? Especially since the business appeals to many different age groups, from old school 70s hippies to the new generations who are all about smoking pot. Buds and Blossoms benefits from tourism too, as Koop said that her last wedding party came to Colorado all the way from Florida to have their ceremony.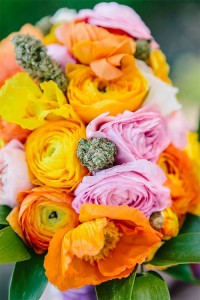 So if you're looking for a great spot to get married and want to incorporate cannabis in to your wedding, it's a good idea to look in to Denver and an even better one to get a hold of Buds and Blossoms. Businesses like this will absolutely sweep the nation once cannabis is legal everywhere. Props to Koop for getting in on the ground floor and being an entrepreneur in the cannabis bouquet industry!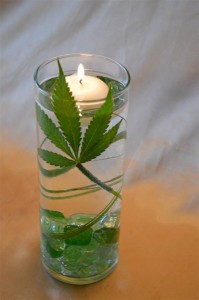 Show your support and Like Buds & Blossoms
Be sure to check out more at becsblossoms.com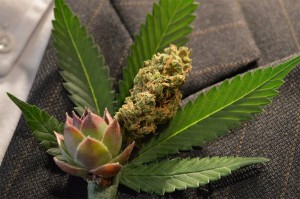 Stoner Bouquets Sweep Denver; Stoner Blog