Want some free StonerDays stickers? We use S.A.S.E for free stickers send us 2 envelope's with your mailing address inside with a stamp. We love all your fan mail so please keep it coming!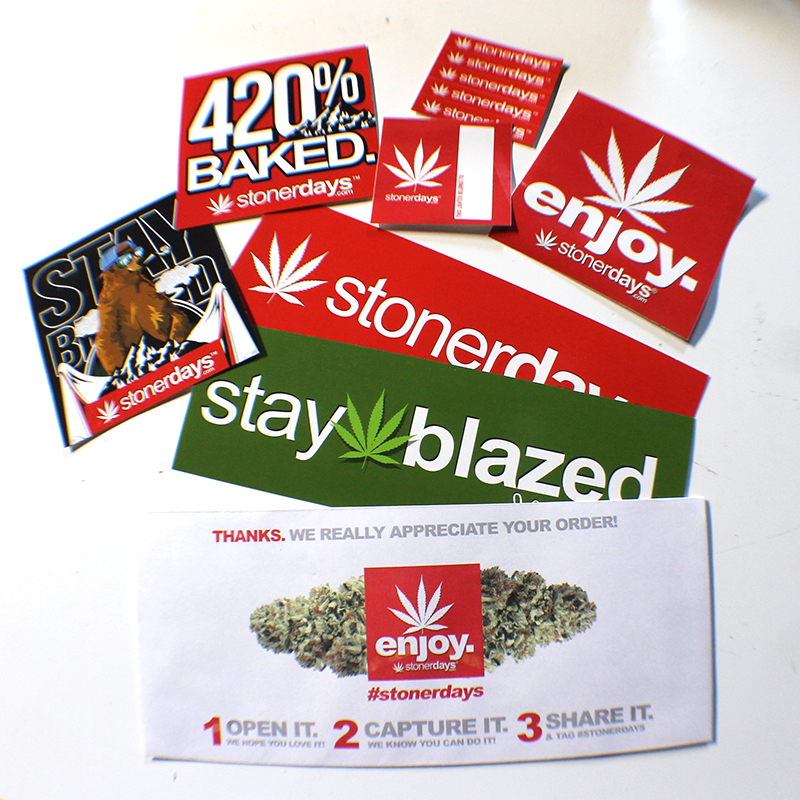 StonerDays
290 N. Benson Ave Suite 2
Upland, CA 91786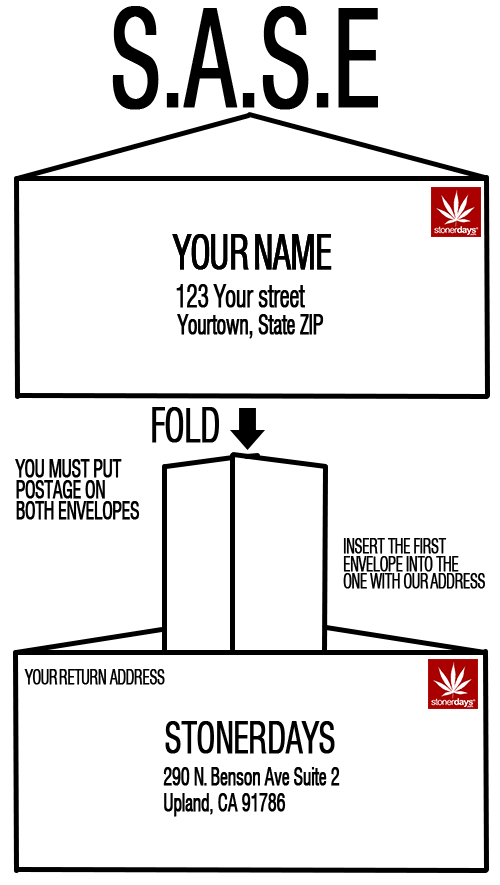 Want to get your stickers right away? You can buy them here for only $2!