Massachusetts Rallies For Cannabis; Stoner News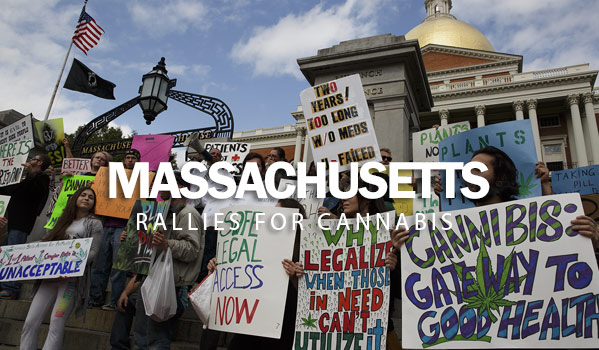 Medical marijuana has been passed in the state of Massachusetts but patients are still having issues getting ahold of their medicine. But thankfully for the patients of the state, the Bay State Repeal just issues a statement that supports the Massachusetts patients getting their hand on their medicine as well as to support the patients fighting for cannabis legalization and the end of prohibition. This coming Tuesday, patents will hold a rally at the Massachusetts Department of Public Health and will march to the State House.
The release states that the Bay State Repeal support the patient efforts to obtain their medicine safely and legally. Bay State Repeal is a ballot initiative committee that is dedicated to passing the least restrictive laws in regards to cannabis, allowing patients to safely ingest their medicine without worrying about federal or state repercussion. Massachusetts hopes to replace prohibition with legalization in 2016 following the terrible implementation of dispensaries in the state thank to the Department of Public Health.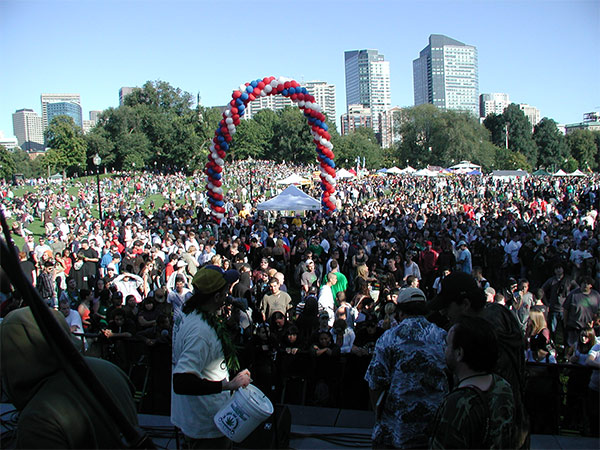 The DPH, the Bay State Repeal went on to say, is over a year late in opening the dispensaries and not only that but has failed to provide a safe outlet for patients to obtain cannabis, forcing them to continue buying from the black market. The department has chosen to enforce caregiver regulations not authorized by the law that suppresses patient access to marijuana from the caregiver or their choice. Unfortunately for parients, it is unlikely that their needs will be met before the full repeal in 2016.
"Full repeal returns the legal state of this plant, valued since the dawn of agriculture for its nutritious seeds, durable fibers, medicinal qualities, and yes, its ability to alter consciousness, to constitutionally reasonable regulation of the cultivation and commerce in cannabis by adults," says Attorney Steven Epstein. A full repeal would mean that a marijuana retail business catering to adults allowed to ingest the plant would not be subject to any more restrictions then those who choose to open a farm stand, pharmacy, grocery store, or restaurant.
This also means that the right to grow marijuana would be returned to the patients, without the risk of the SWAT teams busting down your door and breaking all of the things you've worked hard to gain in your lifetime. A full repeal of cannabis law would mean no more black market cannabis sales, making a much more peaceful world for those who want to smoke the plant.
Massachusetts Rallies For Cannabis; Stoner News