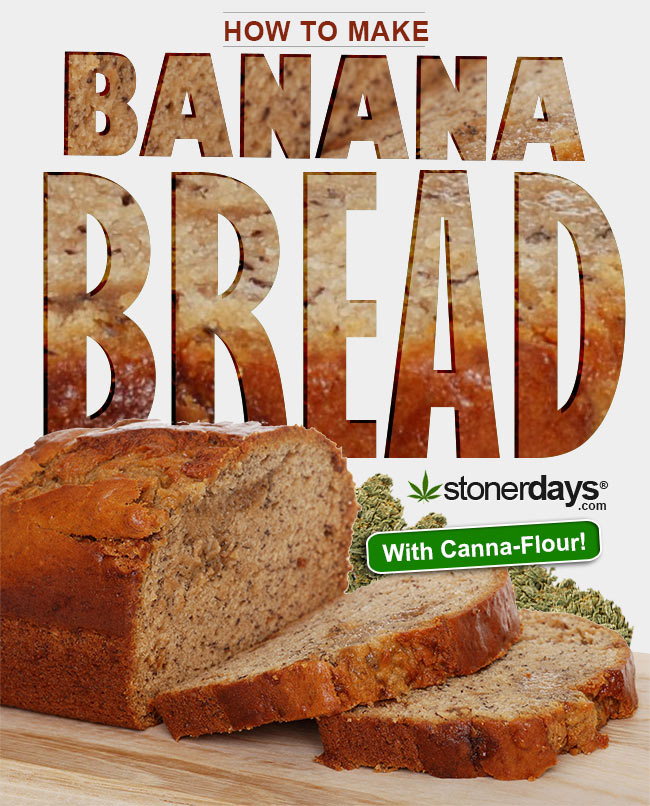 How To Make Marijuana Banana Bread:
Banana bread is scrumptious comfort food that when biting into it makes you feel like everything's alright in the world, and this recepie enhances that feeling ten fold. It's one of those any time of the day foods that is of course that much better when Mary Jane's included. It also makes for a healthy nutrient rich boost that's fruity and nutty.


3 very ripe bananas
2 eggs well beaten
1 Teaspoon of salt
1 Teaspoon of baking soda
¾ Cup of sugar
2 Cups of canna-flour
½ Cup of walnuts

 Heat the oven to 325 degrees and butter a bread baking tin.

 First smash the bananas in a large bowl and then add the eggs, sugar, canna-flour, salt, baking soda, and walnuts. Mix all the ingredients in together and pour mixture into your buttered baking tin. Put it in the oven and let it cook for an hour. Once it's done you get to bite into chewy, nutty, banana bread that not only fills your stomach but gets you baked too! Enjoy Marijuana Banana Bread!!