Cannabis Shows Fried Five: Best Binge Worthy Stoner Series
Since fate has given us ample time to watch Cannabis Shows, our pot head palms we're taking full advantage. Every aspect and exploring a little something we call the Fried Five; Five Binge Worthy Stoner Series or films that will have you nothing short of captivated. Bongs and the boob tube go together like Mary Jane and munchies, combine the four and you've got the recipe for success.
STRANGER THINGS
We all have unusual recounts of things that have occured while super stoned… Strange you might even say. The Tweens in this super series are all too familiar with other worldly Stranger Things. Somehow, they manage to handle them surprisingly well while being completely sober.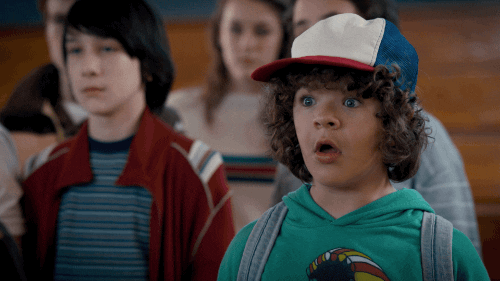 Inhale some ganja and get prepared to take a trip to the upside-down while your mental is right-side up and taking in every plot twist and breathtaking moment. Selecting season after season you'll be stoked about the paranormal progression of the storylines as well as the cast.
BREAKING BAD
All of sudden your chronic love affair with sweet Mary Jane seems like much less of an issue than your Grams made it out to be. From start to beautiful finish Walter White enters, dominates, and eventually succumbs to the risky business of the drug game. Thank sweet Sativa most partakers of pot will never experience many of the events in this mini movie like series trying to score an eighth or even grow some. Set your THC meter on high and your level for suspense even higher.
WALKING DEAD
Just when you thought the living dead was dead and gone BOOM! There's way more to The Walking Dead than gore and sagging limbs, so we dare you to roll up enough doobies for a jaw dropping marathon and settle in. Just a couple seasons in and you're throwing down munchies during scenes that would turn any non-tokers stomach and you couldn't be more satisfied. Even if zombies isn't your "thing" this has the potential to pull you in faster than you did that Blue Dream smoke.
BLACK MIRROR
Psychological thrillers have been taken to a whole new level with this one. Each segment is unique in its own realm but when binge-watched with big bong rips they intermingle in a subtle yet significant way that all makes sense in a very trippy form of fashion.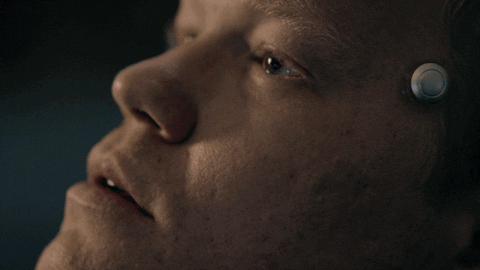 Black Mirror is good for broadcasting abstract thought and bringing it to life in a way that's utterly thought provoking. Maybe its fact, or maybe its fiction, or maybe a look into our future?
BIG MOUTH
No stoner watchlist would be complete without cartoons. Given Big Mouth isn't your average cartoon and definitely not for the pre-teens, its animated and hilarious none the less. In short its based upon the life of a prepubescent boy. Who all of a sudden becomes the prey of puberty. Filled with cringe like humor and a touch of classic comedy. Cannabis is really the only thing that could top it.
The next time you find yourself looking for a good time on faded Friday, or you take the week off; Start on a Tuesday, check out these fried five television gems and get back with us later.
Check out our all new neck gaiter line here!