StonerDays announces long awaited launch of the ultimate line of Neck Gaiters For Cannabis Lovers!
The pot-head people have spoken and smokey Neck Gaiters have been worn. What you have before you are YOUR top ten Neck Gaiters for Cannabis Lovers, and you never disappoint.
Amongst the fan favorites are designs like the "3D Neck Trees", "Lite-Force", and "The Tree of Life." This lets us know that you're just as high as you should be and still soaring higher. This faded 2020 fashion collection wouldn't be complete without rainbow regurgitating felines and "Rainbow Cat." These gaiters deliver all the right feels for a night on the town or a dab day in.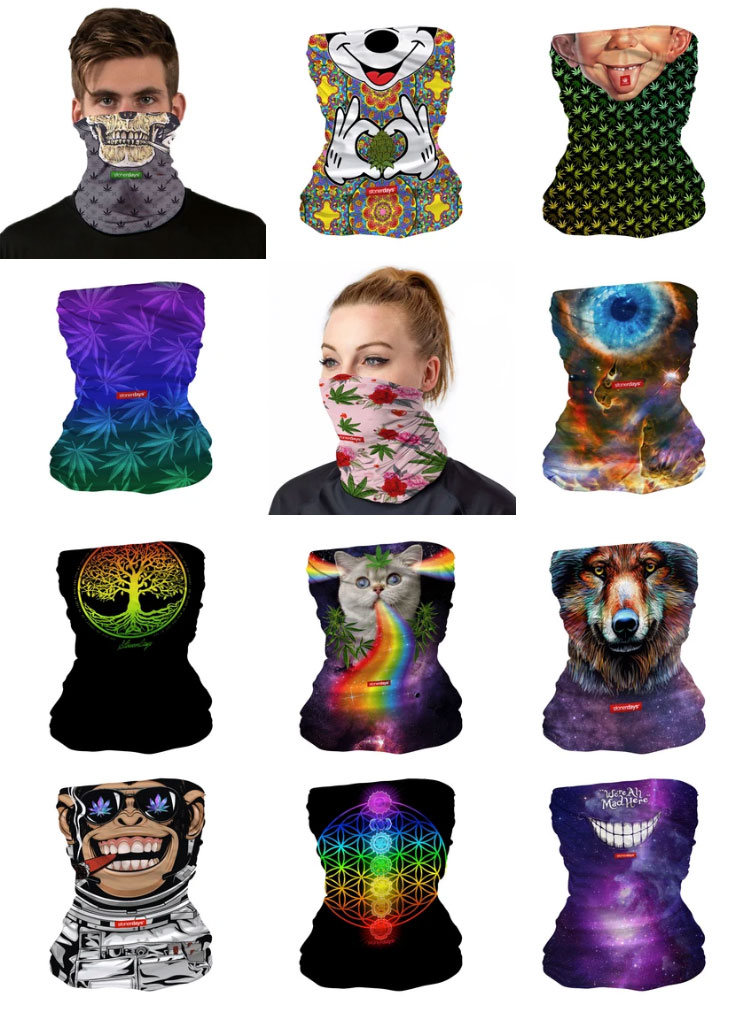 Feel free to showcase the "Higher State of Mind" in the way that speaks to you the loudest because Stonerdays Cannabis Apparel has supplied you with options. A classic print of crisp pine trees puts you instantly in the higher state of mind. Dank nugs lit up like a Christmas tree in July; Lively up yourself with the strong presence of the "Rasta Lion" both bold and sending the message we toke for.
Face Mask Neck Gaiters For Cannabis Lovers by StonerDays
Our chronic cartoon art lovers have decided to hang their worn mugs in the closet and keep the faces of colorful characters like the "Space Monkey" instead. With blunt in mouth and helmet secured its definitely not a bad idea to carpool with this guy to the moon and back again.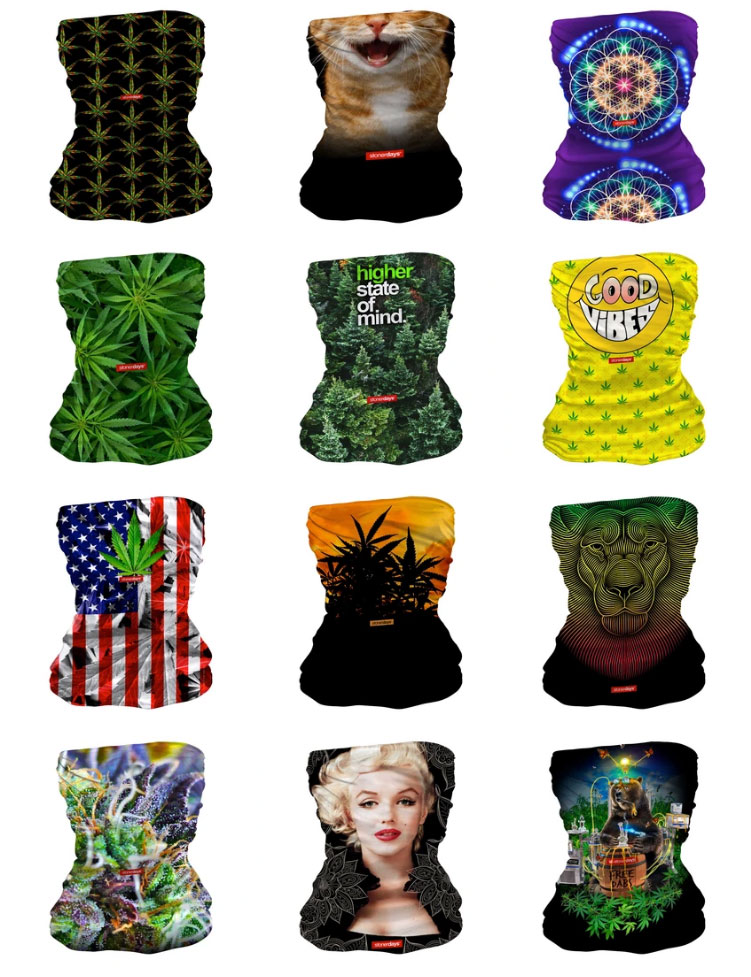 Adorned in the "Spirit Animal" neck gaiter you're officially ready to take flight. Bring that eighth with you on an outer body experience some can only dream about.
Take a double hit and follow that up with a double take. What the future has in store for stoner fashion is here. To see the full line of stoney gaiters click the button below. Don't forget to use code 420 for 20% off everything. Happy stoney shopping!