Cannabis Dispensary 101: Presented By StonerDays
Six to eight weeks seems like a lifetime to wait when you're expecting the mailman to drop off your official Medical Marijuana Card. Cruising past a multitude of Mary Jane markets on your drive home just didn't sit well with you, that paired with a rolledex of physical /mental issues made you the perfect candidate to become an MMJ patient…Congratulations!
Now you're ready for the dispensary, a brand new experience that's soon to become a weekly if not everyday occurrence in your life. No need to worry stonerdays is here to help guide you and give you an idea of what to expect after entering the holy gates… Dispensary 101
What Cannabis to Burn + Price Range
Indica, Sativa, or Hybrid one of these or a collection of all three is going to get you straight. Most spots will have the flower labeled telling you the percentage of the sticky. If you're still a bit perplexed don't hesitate to ask the friendly stoner behind the counter, THC talk is what they specialize in.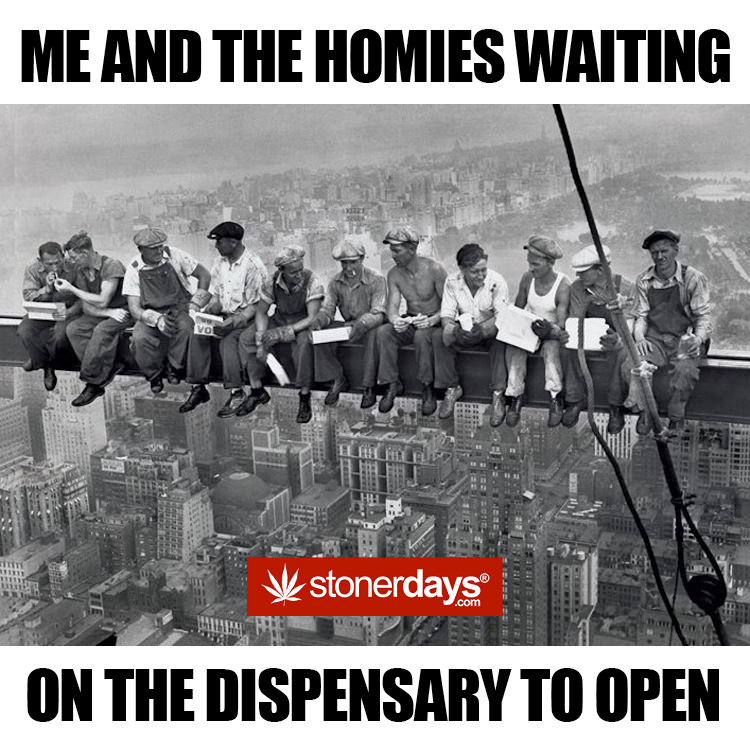 Price Range all depends on what you're looking for and the quantity. Dispensaries carry a variety of cannabis goodies from flower, to edibles, to wax; each of these for different prices. Don't forget to ask about any deals or specials they might be running that day, chances are this will influence your choices. Also most places offer first time shopper deals and will have you walking out with some free highness. ..hell yea! But to give you a loose idea around 10 a gram for mid grade.
What's it like in there?
That dream you have when you're surrounded by ganja from to wall wall…Yeah it's like that except this time you get to smoke it before you wake up, aslo after, and if you're really gifted during. Every dispensary is a bit a different from the next whether it be their set-up or variety of bud. It's always fun to see other products they all offer. Try out as many as you'd like and you're sure to find your new home. Opening the doors to your future and immediately being hit with the sweet pungent smell of Marijuana Is totally welcoming. Enjoy yourself and happy shopping stoners!
Dispensary 101: Presented By StonerDays
Follow us on facebook for more awesome marijuana content!