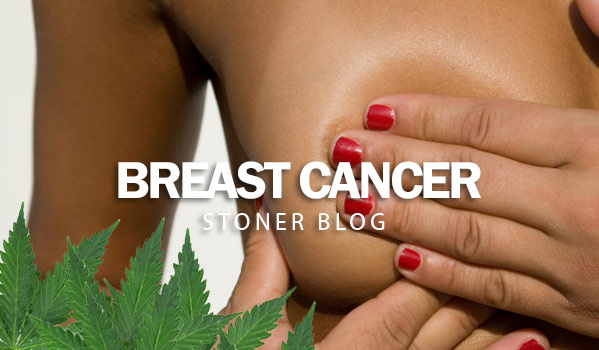 As with every October, we become accustomed to seeing the traditional orange and black that accompanies Halloween. In the last few years, however, a new color has made it's presence known in the world during the month. You've probably seen the explosion of pink at least one year if you live anywhere with social media, where people drive cars, or where there's TV. The pink ribbon (or it seems like now it's just the color pink in general) represents the fight for breast cancer. But is a colored ribbon the future of breast cancer? After twenty plus years of funding from the sales of pink ribbon magnets, pink toolboxes, and pink sports gear, the foundations that back this pink trend still have no real cure for breast cancer… So what is the future?
Breast cancer is the most common malignancy among women living in the Western world. In 2008, there were roughly 450,000 deaths reportedly caused by breast cancer. While there are other cancers that contribute to thousands of deaths each year, breast cancer is the most popularized form of the disease. Mostly, because of that pink ribbon. But numerous studies over the last few years show that cannabis is actually a substance that can potentially fight the deadly disease. Cannabinoid receptors are commonly over-expressed in tumor cells of certain cancers, such as breast cancer. This information has lead researchers to the conclusion that the endocannabinoid system that we are all equipped with may exist to fight off cancer with added doses of cannabinoids. The studies also show that cannabinoids are able to inhibit cancer cells by preventing the cells from growing by preventing the cancer cells from multiplying as well as impair serious tumor growth and the spreading of cancer to other organs.
There are still certain breast cancer subtypes that are immune to all thought of cures put forth by science this far. THC as well as CBD have been found to be useful in treating all three types of breast cancer subtypes, with evidence suggesting that the two compounds can treat HER2 positive and triple negative breast tumors. The most effective subtype of breast cancer that seems to be treatable with cannabinoids in the triple negative, as there is no standard therapy for this type and the estimated lifespan of these patients is constantly unknown.
Additionally, breast cancer is normally treated with heavy doses of chemotherapy, the only doctor recommended treatment for the disease as of right now. Chemo makes patients lose their hair, have trouble eating, and the radiation ends up killing the healthy cells as well as the bad. Some patients complete chemo and still end up succumbing to the cancer, as it does not have a 100% cure rate. When paired with chemo, cannabis can help with the numerous side effects, including nausea and the constant pain that the patients are in during treatment. Cannabis and conventional cancer treatments have been found to have a synergistic action against cancer and tumors cells. This suggests that both treatments together may be more effective than a single one by itself.
Previously, the breast cancer article for October on Stonerdays.com really pushed the idea of cannabis for breast cancer over "supporting" by buying a pink ribbon. While some of the proceeds will find their way to cancer research, most won't and will end up in someone's pocket. This is extremely unfortunate when there is so much money being made off of such a simple idea. Cannabis has huge potential to become a cure for cancer officially, after more studies are conducted and more scientific evidence is introduced to the constantly disbelieving general public. We all can take part and help, talking to your neighbor or family can go much further then you think. Let your loved ones know the truth about marijuana and it's benefits.