Woman Eats 11 Grams In Back Of A Cop Car;
Stoner News
Remember that scene in Super Troopers where the kid in the back of the car has to eat all of the drugs so that they won't get discovered by the cops? That poor guy ate a whole bag of bud and a whole bag of shrooms. He was absolutely tripping balls and claimed that the snozberries did indeed taste like snozberries. Much like the scene from that hilarious stoner favorite, a Brevard, Florida court clerk named Tavish Kay Smith managed to eat 11 grams of marijuana while being arrested on June 13th.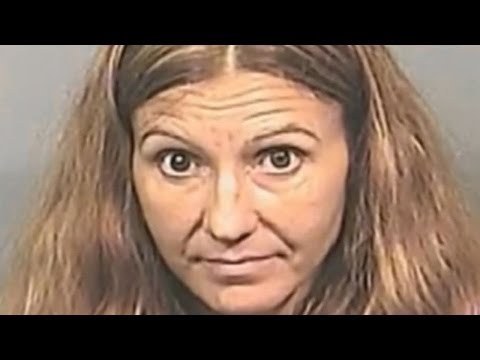 When Smith crashed a red pickup truck in to a second car on the above mentioned date, the truck lost a tire and she actually continued to drive. That is, until she crashed in to a ditch along the side of the road. When the Florida Highway Patrol caught up to the truck, Smith's breath reeked of alcohol and her eyes were bloodshot, glassy, and droopy. Not to mention she had trouble getting out of the car as well. When the highway patrol read Smith her rights, she refused to speak or submit to the breathalyzer.
The cops searched the car and found what looked to be about 12 grams of marijuana in a baggie. After confiscating the bud, Smith was cuffed and put back in to the cruiser. Smith then began to ask for her flips flops, saying that she had left them in the truck. The officer went to get the shoes, leaving the bag of weed on the center console. While the officer was absent, Smith snagged the baggie full of weed and managed to scarf down an assumed 11 grams of marijuana before the officer came back with the foam footwear.
Baffled by the absence of the marijuana, the cops didn't realize that Smith had gotten a hold of it until she scratched her nose, showing that she had managed to slip out of the handcuffs. She was taken back out of the cruise, handcuffed again, and the officer inspected the back seat, which was littered with crumbs of cannabis. Smith repeatedly said she didn't eat the weed but the cruiser camera reportedly shows her chowing down on the bag of weed while the officer was out of the car. She was then carted off to the hospital to be cleared since she had eaten the bud and then taken to jail. The charges against her were tampering with evidence, possession of marijuana, driving under the influence, leaving the scene of an accident, possession of drug paraphernalia, and resisting an office without using violence.

Woman Eats 11 Grams In Back Of A Cop Car; Stoner News