What is a dry herb vaporizer and how to choose one
Ever since the legalization of marijuana, more and more people have grown to choose it as an alternative to smoking cigarettes. Tech developers have created various ways to consume the herb from edibles to oils to lotions and many more. Vaping has become a popular method for consuming dry herbs for most marijuana users across the world. It is often touted as healthier than smoking because it does not produce any smoke or tar in the lungs, which are major causes of chronic lung problems like COPD and emphysema. But what exactly is vaping? Why has it become popular? What are dry herb vaporizers?
If these are the questions that have been circling through your mind, then you've come to the right place, and if you are wondering where they can be purchased, MagicVaporizers has a great selection of the best dry herb vaporizers on the market. If you are new to vaping marijuana or if you have heard the phrase before but don't know what it is, then here is some information that can help you.
What is a dry herb vaporizer and how does it work?
A dry herb vaporizer is a device that heats up the plant herb to form a vapor filled with plant materials. This focuses more on enhancing the effects of the cannabinoids by heating them. There are three different components of a dry herb vaporizer which are the heating chamber, the battery, the mouthpiece, and the charging cable. The heating chamber is where you insert the dry herb, the battery is used to charge the heating mechanism, the mouthpiece is used for you to draw on, and the charging cable is used to charge the vaporizer when it dies.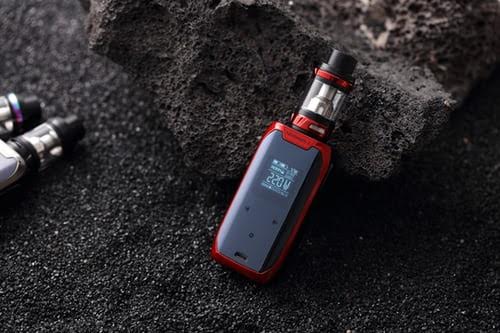 There are three types of heating methods which are conduction, convection, and hybrid. One directly heats the herb, one heats a surface below and around the herb, and the other is a mixture of both. Surprisingly, vaping is a lot healthier than smoking as you are not burning the herb like you do when smoking a joint or a blunt. Most of the harmful toxins form during the process of combustion, whereas with vaping you are more so just heating the herb to vaporize the cannabinoids.
The different kinds of dry herb vaporizers
There are two main kinds of dry herb vaporizers which are portable and desktop vaporizers. Each of them work differently and they are different in appearance which makes it a lot easier to differentiate between the two. The main differences between them are in their size, as portable vaporizers are a lot more compact and lightweight, while desktop vaporizers are bigger and have a plug-in source. Portable dry herb vaporizers, more commonly referred to as vape pens, are easy to use when on the go and are a lot more discreet in their appearance. You are likely to have seen an individual with a vape pen, walking about while vaping and then tucking it into their pocket when they're done. If you're someone who loves smoking while you're commuting or on a lunch break, then vaping may be a better option for you then.
What to consider when buying a dry herb vaporizer
You should use each of the dry herb vaporizers for different occasions, so for example when you are going out, you can use a portable vaporizer and when you are at home you can use a desktop vaporizer. You should also consider that they need to be cleaned after each use in order to retain its quality. If you don't clean it properly, it can get damaged a lot quicker, and even though more expensive ones tend to last longer, you should always remember to clean it.
It can be quite intimidating trying something new, but dry herb vaporizers are liked by many for a reason. They're healthier and a whole lot cheaper in the long run, so if you're thinking of switching but are a little hesitant, perhaps this is the push you need to just try it out. As long as you are aware of what a dry herb vaporizer is, what the differences are between the two different kinds of dry herb vaporizers, and what to consider when buying, then you should be good. Try something new and you never know, you may enjoy your experience with vaporizers a lot more than you expected.