The Greenshark Grinder; Stoner Reviews

Making a stoners life easier should be the goal of every company who sells accessories other than clothing. Having tools to get higher faster is really beneficial, especially in today's day and age where everything is instant and waiting is a thing of the past. One accessory that no one can seem to agree on, however, are the grinders. There are tons of different grinders to choose from and so many opinions on which of them may or may not be the best. I've tried a lot of different grinders in my smoking days and I think I've finally found one that I not only love but I think that everyone should use one.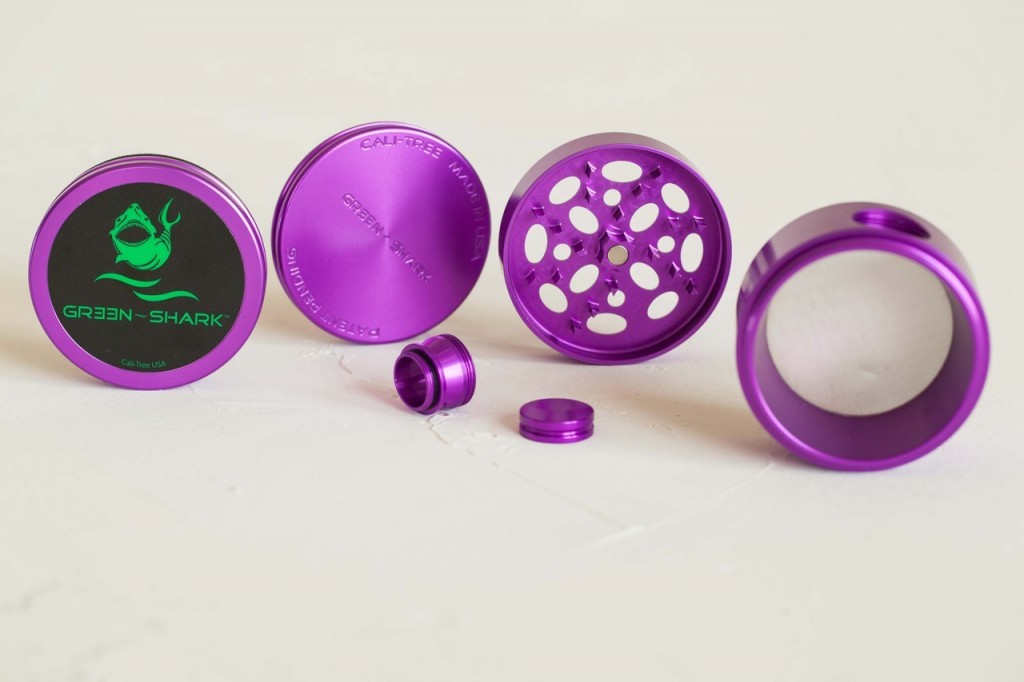 The Greenshark Grinder is one of the most solid grinders I've ever seen. It's super heavy and extremely durable. The quality of the metal is incredible, not to mention the magnet is one of the strongest ones I've ever seen. I've been extremely loyal to Sharpstone over the years and my last grinder lasted about five years. Of course, I don't have only one. I think there are six grinders in my house currently. Not all of them work but I have an issue with throwing away any of my smoking related items. I'd say that probably three out of the six don't work. I have the Greenshark, a small Sweetleaf, and I recently bought my boyfriend a Sharpstone.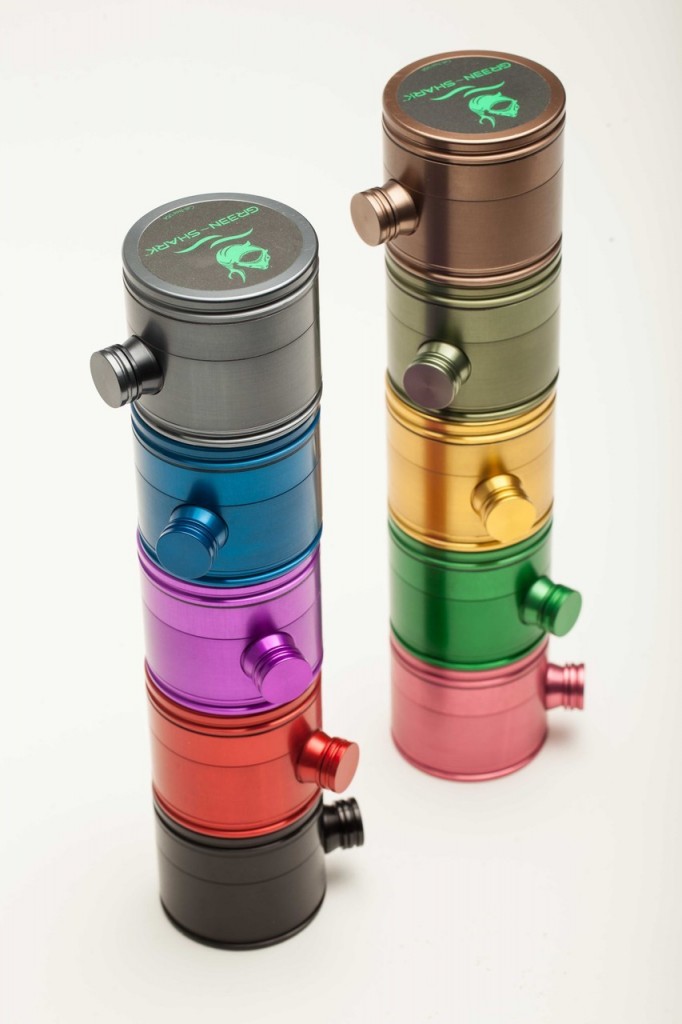 So this new grinder has something that I've never seen before. It has a spout. Yeah I said it. It pours your weed for you without you ever having to take the grinder apart. Ladies, this is good for us because I know I'm not the only one that gets weed stuck under my fingernails when I'm taking weed out of the grinder. Weed belongs in the bowl! The Greenshark's spout will pour a perfect bowl every time without you having the extra step of taking the grinder apart to get the weed out. And if you don't want the spout, no problem because the grinder fits together without the middle spout piece. You loose the kief chamber and I really don't know why you wouldn't want to use the spout… That thing is brilliant.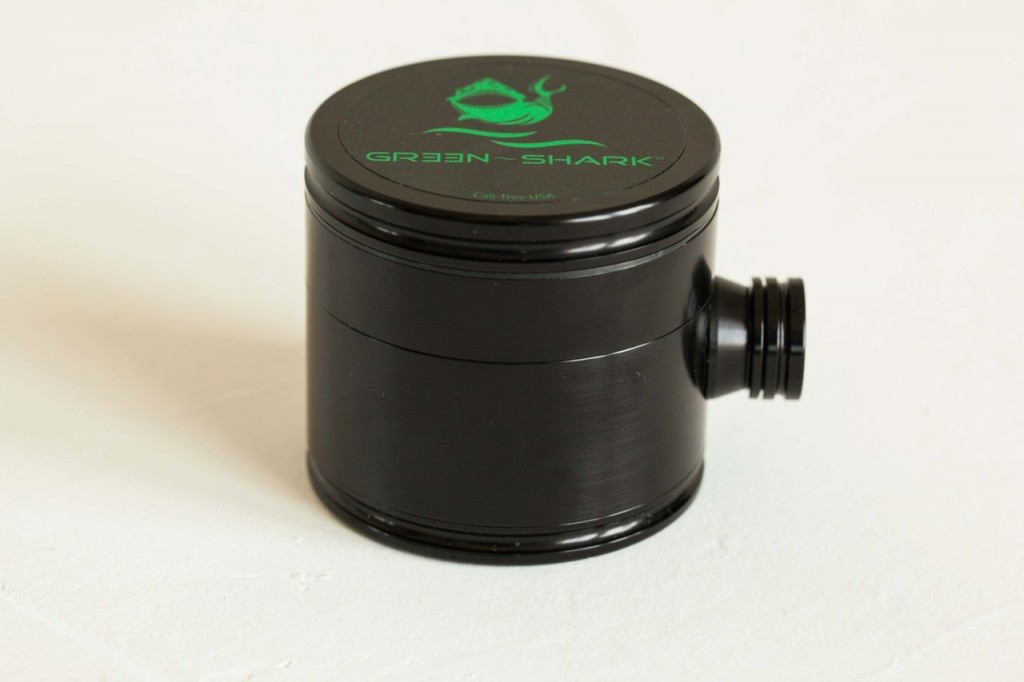 I love this grinder. It's extremely well made and worth the money you spend on it. If you're going to splurge on a grinder, I definitely think that this should be the one that you get. It grinds smooth and usually in one full turn of the blades. It's fast, tough, and sleek looking. On a scale of 1-10, this beast gets a 9. Check it out. I promise you'll fall in love!
The Greenshark Grinder; Stoner Reviews