Stonetown – Pot in Space
Come one, come all you stoners. Travel through space with us as we join Buddy the pot leaf, Ziggy the zigzag, Four Twenty the stonerclock and the rest of the gang. Lets set out on an adventure to smoke that kush we all love. We'll join the "Mile High Club", take zero gravity bong hits, and forever be stoners above the clouds.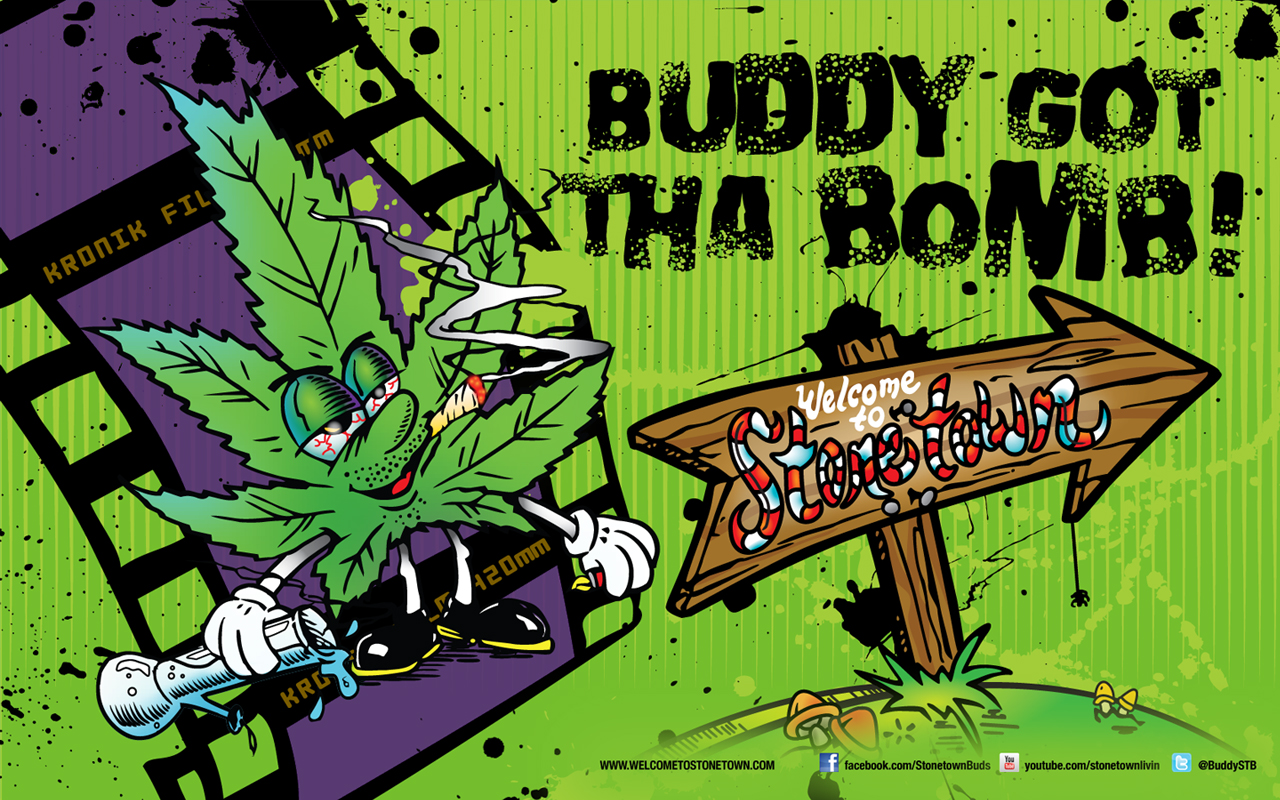 This video is pretty damn funny for all marijuana potheads, old and young. The Kotton Mouth Kings blows this cartoon out of the bong water and kills it! I also strongly suggest those stoners who love to veg out on the couch and watch funny cartoons to sit back and toke up the bubbler to this one. Live your life the StonerDays way and stay blazed! Stonetown – Pot in Space
Well it's 4:20 according to my clock. So let's fire it up my friends! Enjoy!!
Cartoon Characters in episode: Buddy, Father Sun, Ziggy, Nacho, Chronic X, Four Twenty, Brody, Down Brown
Stonetown – Pot in Space