Toker Poker; Stoners Review


The Toker Poker® was created like every great product – as a matter of necessity. Living in the mountains of Colorado we constantly found ourselves in search of a poking device – on the chairlift, in the backcountry, at the frisbee golf course.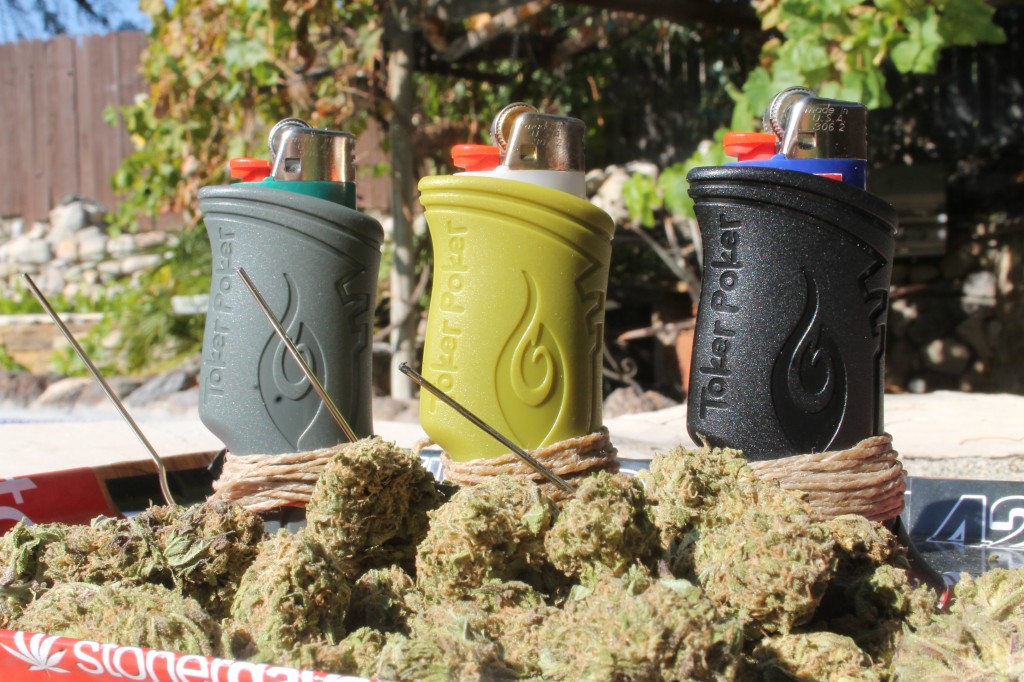 This became an increasingly annoying situation for us. One morning, after leaving a Red Rocks show with a pounding head and a clogged pipe, we had our moment. Our "why isn't there a product with a poker and tamper attached to the lighter?" moment.

Days later, at our kitchen table, the first prototype was born. We sat down with a lighter, a twisty tie, a paperclip, hot glue, acrylic paint and a very large blunt. Within hours, the first functioning Toker Poker® was created. It wasn't pretty, but it worked and we used it daily. Quickly, our friends started to take notice and soon we were making Toker Pokers® for everyone on the block. The feedback was overwhelming – everybody loved them. Fast forward 3 years, after countless designs, redesigns and prototypes – we are ready to present you with a truly unique and utterly necessary product. Finally, your poker, tamper, hemp wick and lighter are all in the same place.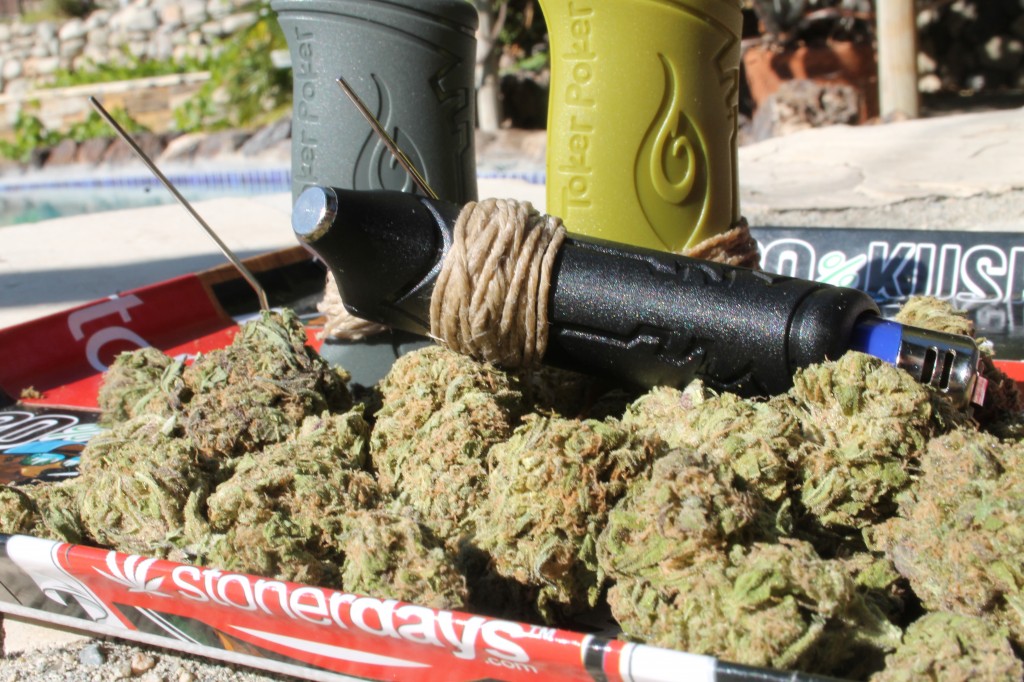 Quality was our top priority in this journey. We could have gone into full production years ago, but we didn't. We pulled back and tweaked this, moved that, took a little off here, a little off there until it was perfect. We were obsessed – too obsessed, some would argue. There is heavy research and development backing this product up. Whether you're shredding waves, ripping fresh powder or just hanging at your favorite smoke spot, you will soon find that your Toker Poker® never leaves your side. It is the only smoking accessory you need – the perfect companion for all your smoking adventures. The Toker Poker's® ergonomic design combined with stainless steel smoking accessories make it the one and only. It's a wonder it's the first of its kind. Enjoy. Click here for more information about Toker Poker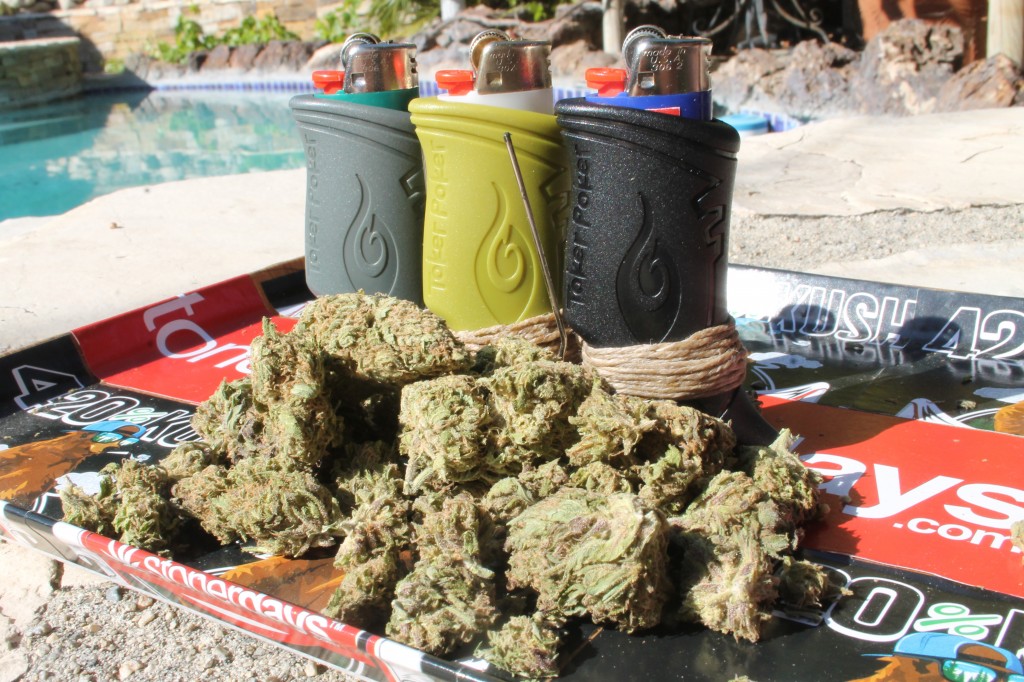 Customer Reviews:
"A perfect tool for any stoner!" StonerDays, CA
"These are awesome. Great concept – sleek and functional. Use mine every day." Ben, WA
"It's like, life is complete." – Lauren, CA
"Beast! Stays in my pocket all day. No one can Bic my shit, either!" – Austin, CA
"Sharpest tool in my box. Use mine every day. It's with me even when I'm not smoking." – Casey, MA
"Best weed accessory ever created. Get one ASAP stoners." Angela, CO
"Can't live without it." Brandon, CO
Toker Poker; Stoners Review