Stoner Text Messages

You hate auto correct right? Ya, we do too! But the great thing about it is it makes for a great stoner blog.
We've compiled a collection of the funniest stoner text messages on the internet. From cop stories to texting mom and dad on accident, stoners text the funniest things. Here they are in no particular order. Enjoy…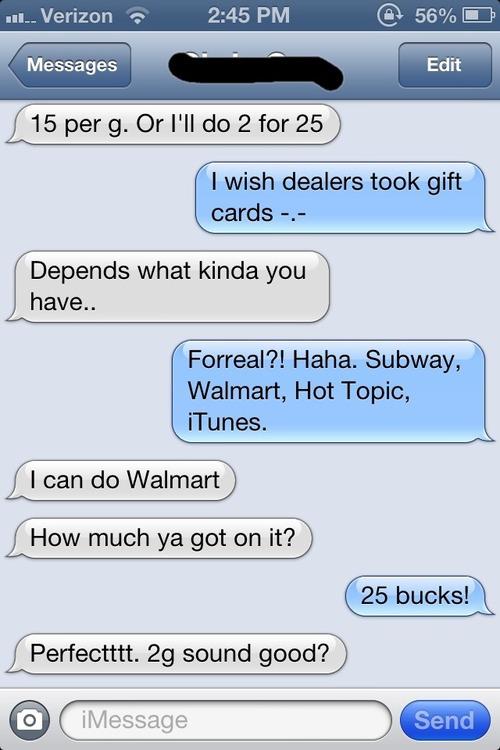 ---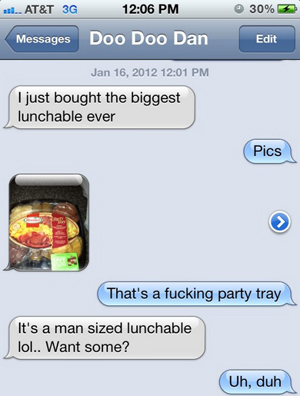 Going to the store high is fun, straight up! We prefer to get stoned before a trip to the local grocery store. Not only because it makes all the food look 100% more amazing, but it's fun as hell for stoners to wander around the local Vons blazed with a shopping cart full of munchies. It makes a daily tasks interesting, exciting and delicious.
---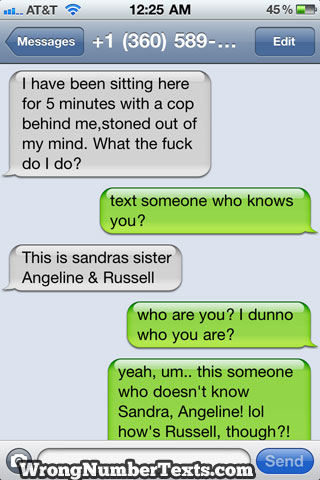 ---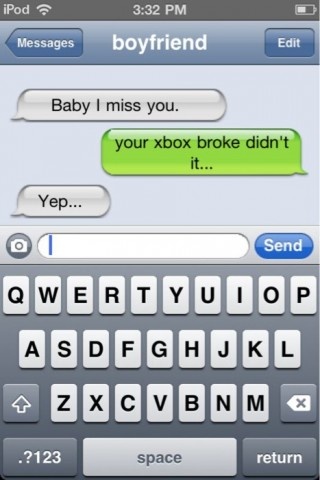 ---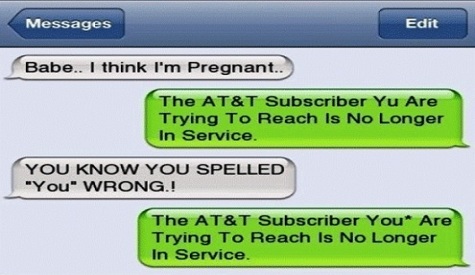 ---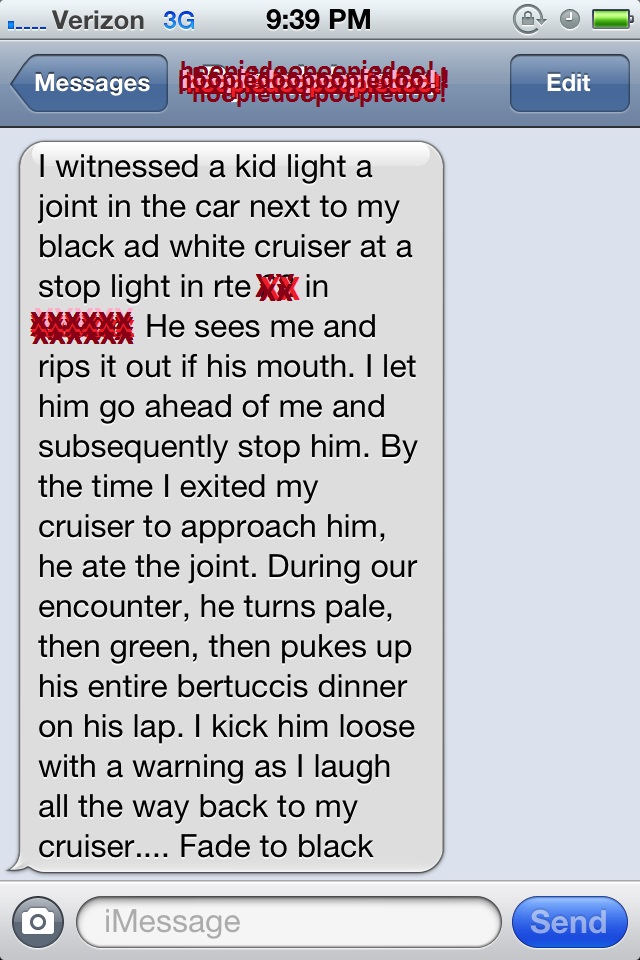 Funny story and what a cool cop!
---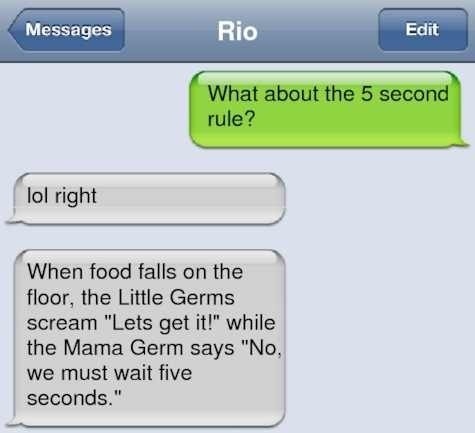 Remember the 5 second rule? This is a great text convo from someone stoned out of their mind, love it! Definitely a Marijuana text!
---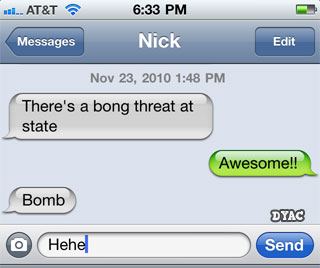 There's a bong threat at state! This one must have came from either Seattle or Washington 🙂
---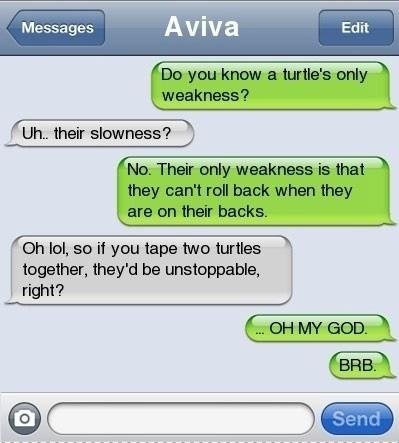 This one might be our favorite one! Just great! Thank you Mary Jane for expanding the mind
---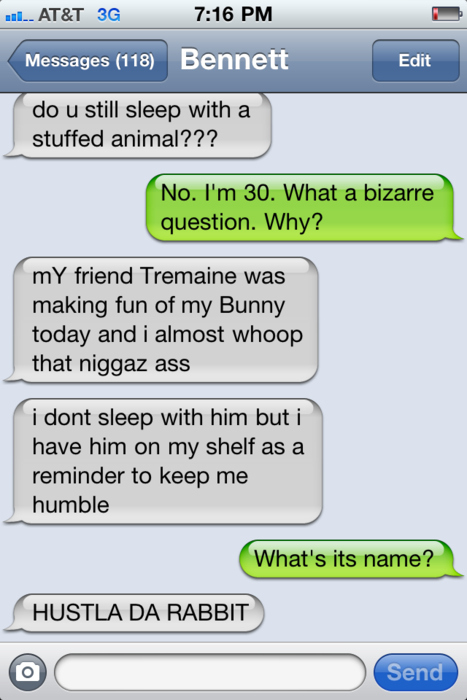 ---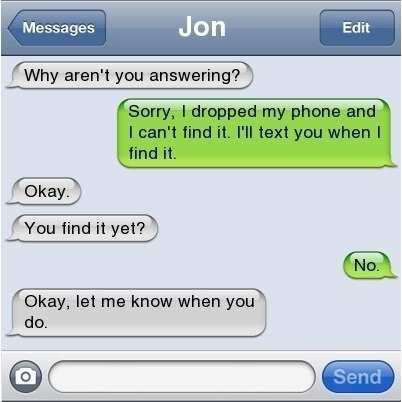 This ever happened to you? Ya, us too.
---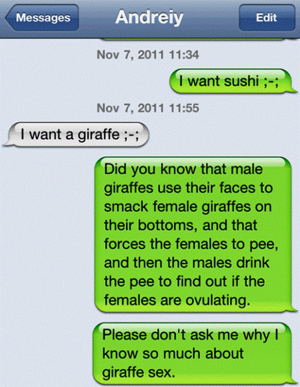 Stoner fact number 1,003,045
---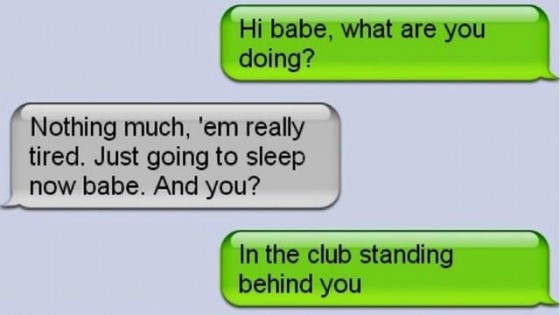 Marijuana text at its finest!
---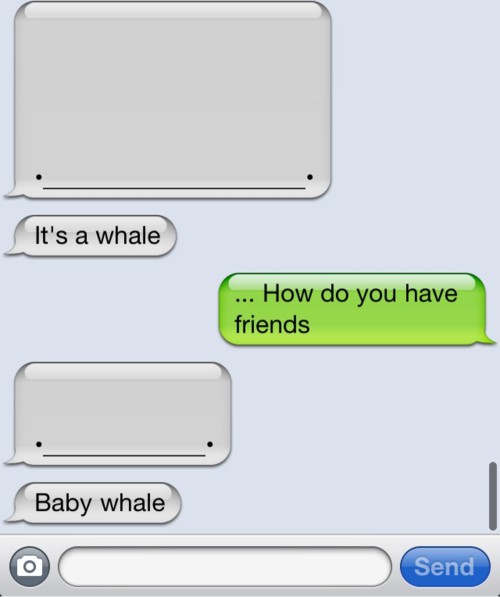 ---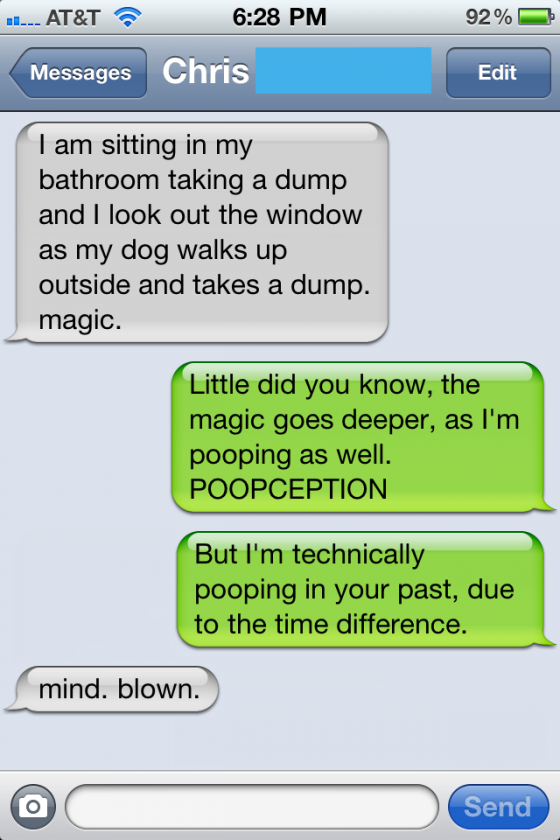 Poopception, very original! Blowing your mind with one marijuana text at a time…
---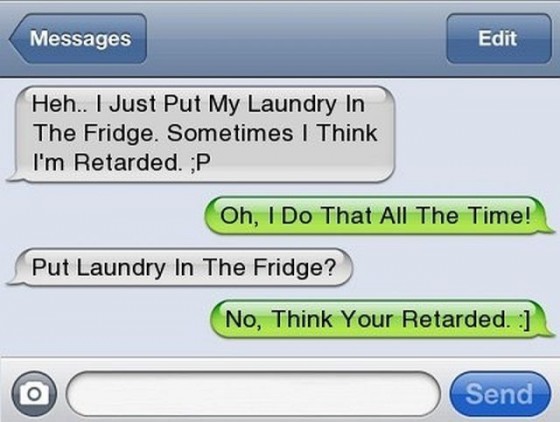 ---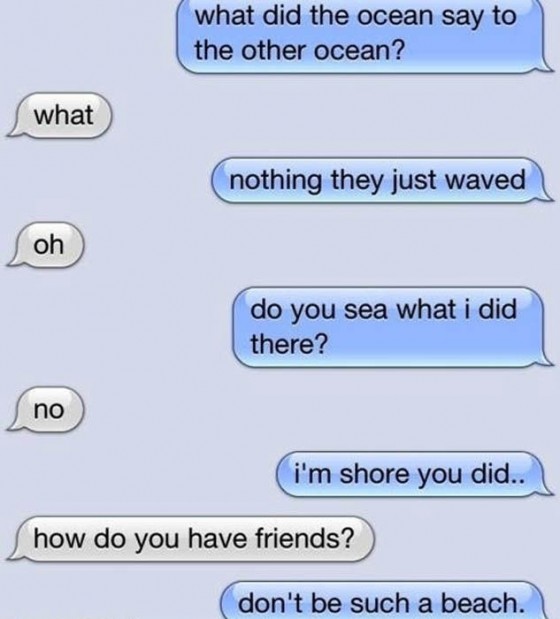 ---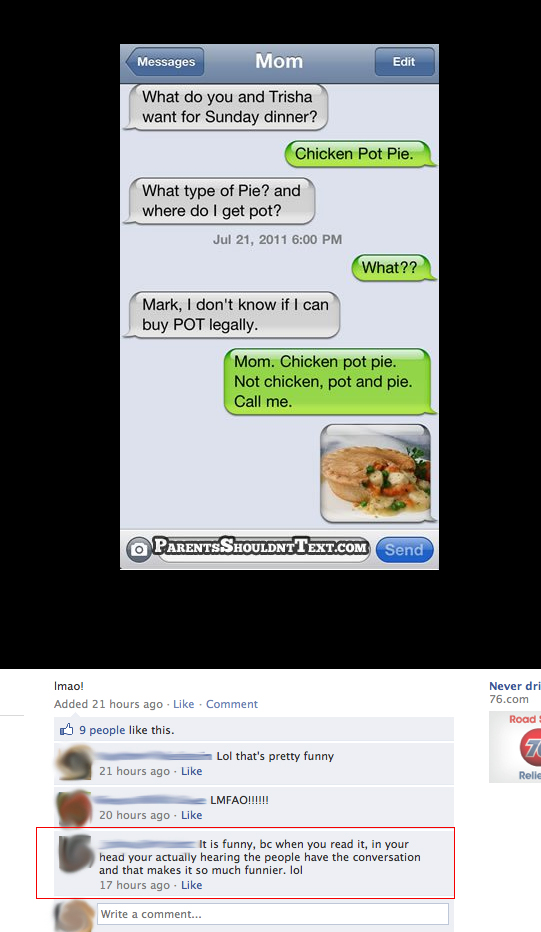 ---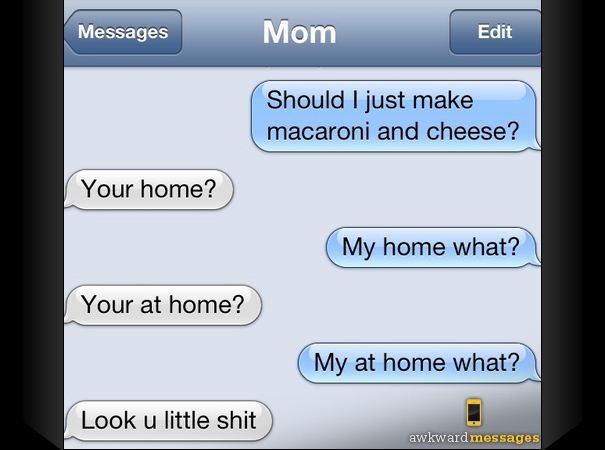 Always fun messing with mom, blazed out of your mind!
---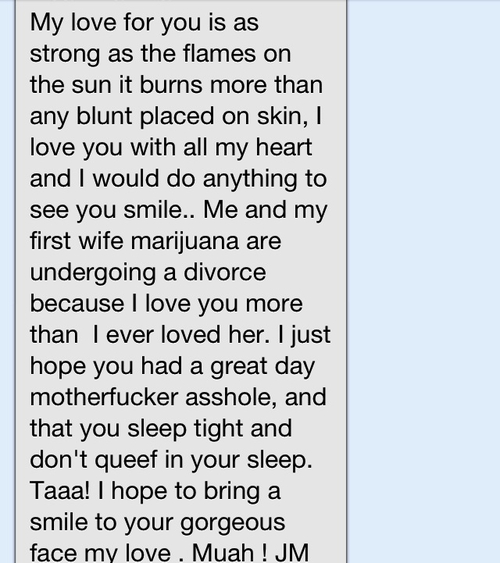 Ahhh! How sweet! Peace Love Hemp. "My love for you is as strong as the flames on the sun it burns more than any blunt placed on skin, I love you with all my heart and I would do anything to see you smile…"
Thanks for checking out our blog on stoner text messages! If you liked it be sure to check out the rest of our stoner blog!