Stoner Cookbook; Raw Hempseed Milk 
Hempseed milk is an incredible health benefit. It contains 10 of the essential amino acids. There's actually an amino acid in hemp that's only found in this particular plant, something called Edestin. Hemp is also incredibly easy for your body to digest, making it extremely simple for you to get the nutrients that you need.
Without requiring a lot of energy to digest, plus it's amazing health benefits, makes hemp something that every one should be including in their diet at least three times a week. This recipe will let you make your own raw hempseed milk in a few minutes, without having to soak the seeds.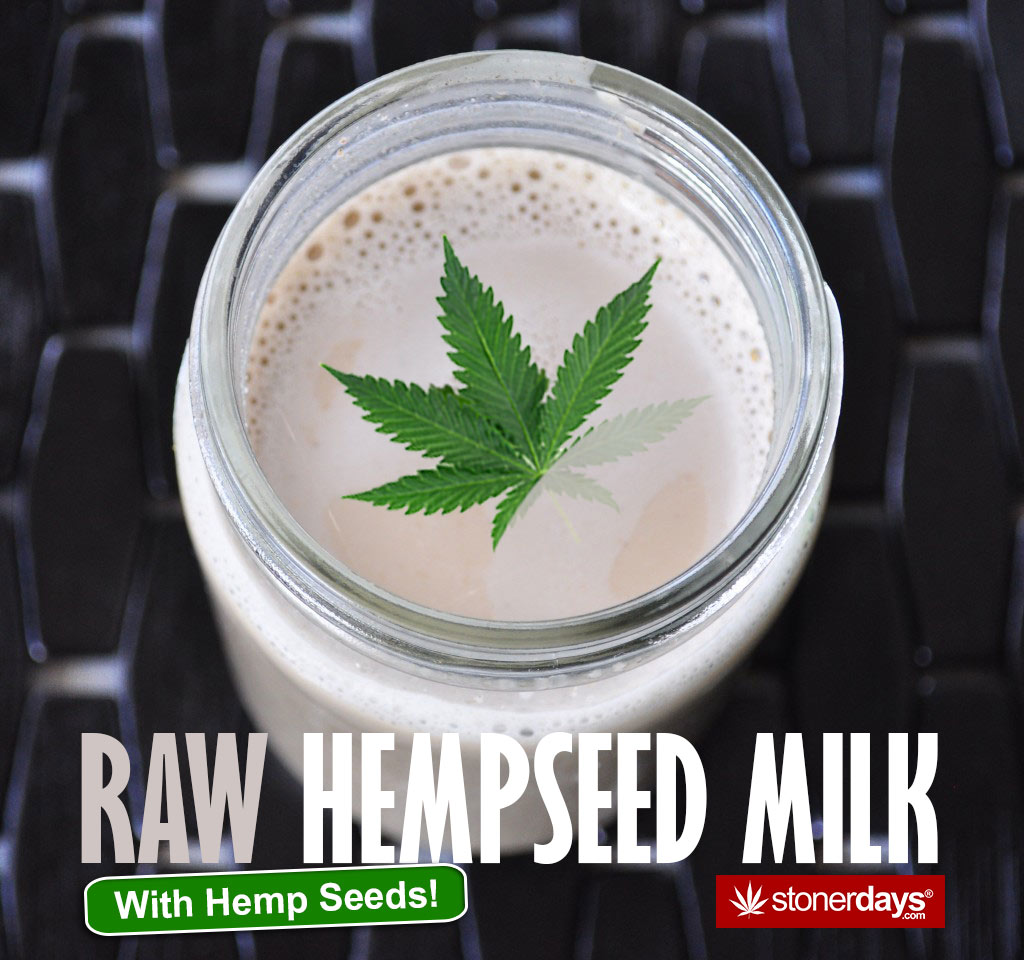 What You'll Need;
1 tbsp non GMO soy or sunflower seed lecithin
3 cups filtered water
1 cup raw shelled hemp seeds
1 tbsp raw unrefined coconut butter
4 pitted dates soaked OR 2-3 tbsp maple syrup
1 tsp vanilla extract (alcohol free)
Pinch of sea salt
Take all of the ingredients and add them in to your juicer. Start blending them at a slow speed and the increase to high speed for around a minute. You can sweeten the milk to taste if you desire and can make the milk richer by adding the lecithin and the coconut butter. Drinking the milk unstrained hold the most nutritional value but if you prefer a smooth milk, you can strain out the mix with a nut bag, an item that you can find at a health food store or online. Always be sure to wash the bag before using it with something you plan to ingest. Strain the milk like you would a tincture or butter. Store the milk in a sealed glass jar (Mason jars work best!) in the fridge.
Also, if you do plan on straining the milk, you can save what gets taken out of the mix and dry it. Store this mixture to use in edibles later! It's always nice to have a recipe that reuses ingredients more than once, making sure to get as much benefit as possible from everything. This milk can also be flavored with all kinds of natural flavors! For this season, cinnamon would be absolutely perfect. Of course, try out a bunch and pick your favorite! Enjoy your healthy, delicious hempseed milk!
Stoner Cookbook; Raw Hempseed Milk