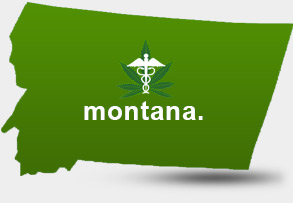 The Law
Initiative 148 was approved by 62% of Montana voters on November 2nd, 2004. The initiative grants patients the right to medical marijuana with a doctors certification.
---
Conditions
Cancer, glaucoma, or positive status for HIV/AIDS, or the treatment of these conditions; a chronic or debilitating disease or medical condition or its treatment that produces cachexia or wasting syndrome, severe or chronic pain, severe nausea, seizures, including seizures caused by epilepsy, or severe or persistent muscle spasms, including spasms caused by multiple sclerosis or Chrohn's disease; or any other medical condition or treatment for a medical condition adopted by the department by rule.
---
Possession/Cultivation
Patient's may possess six marijuana plants and up to one ounce of dried marijuana.