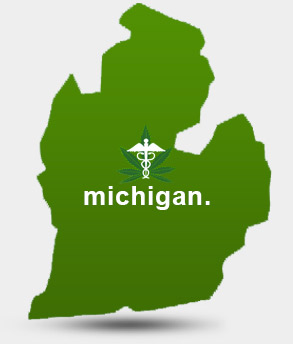 The Law
Proposal 1, the "Michigan Medical Marijuana Act" was approved by 63% of Michigan voters on Nov. 4th, 2008. The law became effective December 4th, 2008.
---
Conditions
Approved for treatment of debilitating medical conditions, defined as cancer, glaucoma, HIV, AIDS, hepatitis C, amyotrophic lateral sclerosis, Crohn's disease, agitation of Alzheimer's disease, nail patella, cachexia or wasting syndrome, severe and chronic pain, severe nausea, seizures, epilepsy, muscle spasms, and multiple sclerosis.
---
Possession/Cultivation
Patients may possess up to two and one-half ounces of dried marijuana and twelve marijuana plants. Plants must be enclosed and locked. Plants can only be kept if the patient hasn't specified a primary caregiver to cultivate for them.