Michael Owens – Featured Marijuana Artist
Hello, my name is Michael Owens. I'm a forty eight year old African American contemporary artist from the tiny town of Nashville, Georgia.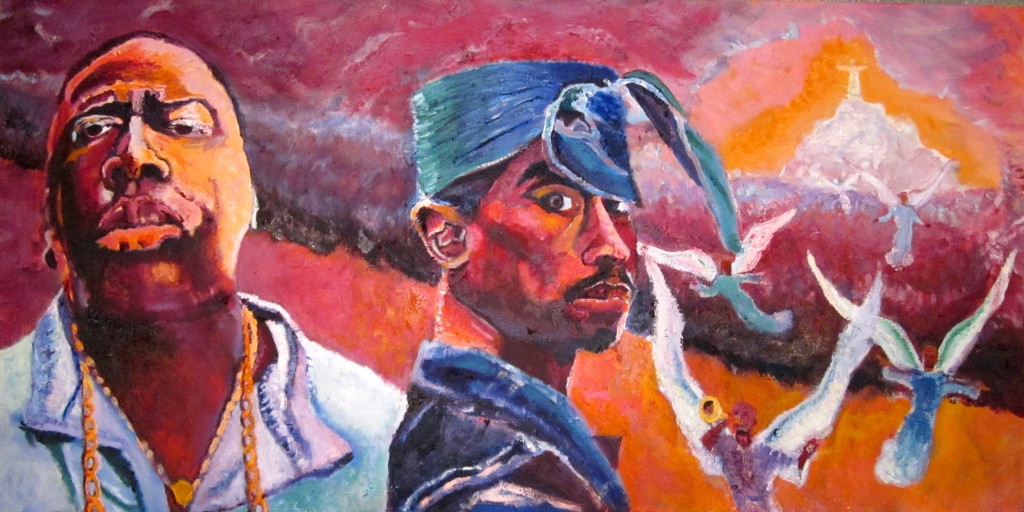 Despite my age I'm actually new to the art game even though I've dreamed of being a professional artist my whole life.
I didn't start painting until 2005, when I took my first painting course at Georgia Southern University, although I had been working with various other color media, pencils, pastels, etc. for years.
My media of choice tends to be oil paint on wood panel because I have a more physical style that requires a heavier support. The paint is applied with brushes, pallet knives, sticks or even with fingers, if I'm in that kind of mood. My second favorite is mixed media because it opens up so many creative avenues and possibilities. Mixing media expands the expressive power of art by adding layers of texture, color, and meaning.
You know, it's funny.
I love music but I don't listen to music while I'm working. Music, especially the kind with lyrics, tends to distract me.
Many times I have listened to certain songs to help create a mood or state of mind before painting, not during. I'll listen to old school like Earth Wind and Fire to make me feel good about the world, or maybe some Bob Marley or Hendrix to put me in a more rebellious mood.
A painting can take anywhere from months to complete to only a few days. For example, Clarence Thomas was completed start to finish in about one week, because I had a clear idea of where it was heading due to a prior attempt that was unsuccessful.
That failure made me see exactly what I had done wrong.
The Bob and Jimi piece was labored over for about six months as it was worked on only occasionally.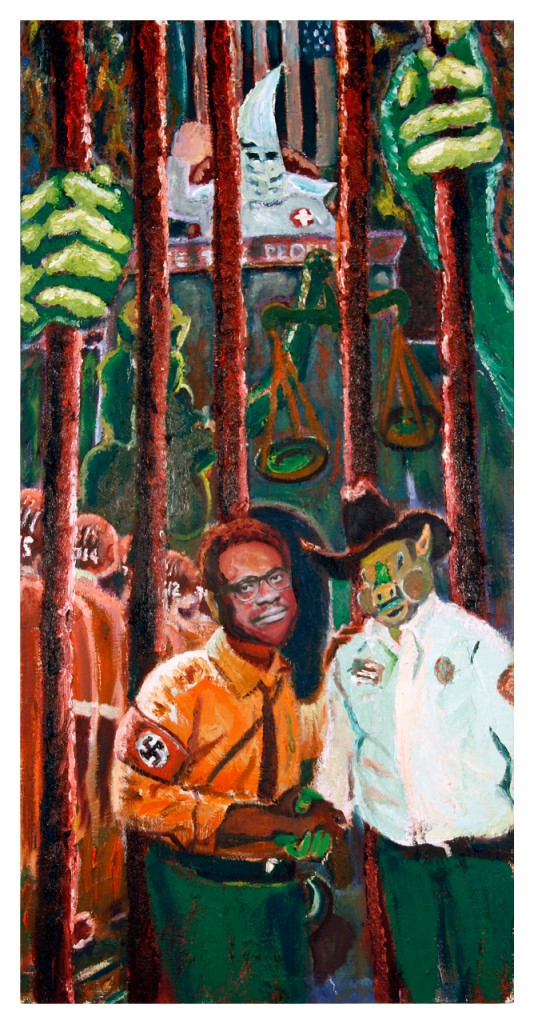 As a small child I remember reading an illustrated storybook about the life of the abolitionist Frederick Douglass. I have no idea where it came from nor could I locate it now, but I can't tell you how much that book helped to inspire a love of history and art that survives to this day. In those pages I could feel his thirst for knowledge and his love of freedom, the two things that drive my work today.
I also findinspiration in my family, my community, people I've met and places I've been.
My artistic heroes include well known contemporary African American artists like Kehinde Wiley, Michael Ray Charles, and Kara Walker as well as historical political artists like David Alfaro Siqueiros, Kerry James Marshall, Jacob Lawrence and Faith Ringgold.
For more information on Michael Owens or if you would like to purchase any of Michael Owens art click here www.michaeloart.com
Michael Owens – Featured Marijuana Artist
Link to: Stoner Art