Marijuana Victories; Stoner News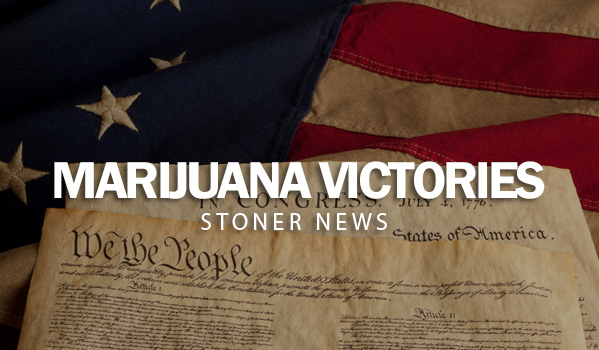 The people have spoken!
ALASKA – MARIJUANA LEGALIZATION
This is the second time in recent years that Alaskans voted on legalizing marijuana. The last attempt in 2004 failed 44 percent to 55 percent. Having legalized marijuana this year, Alaskans can expect Snoop Dogg to perform for them sometime soon. He promised a concert in Alaska if they passed Measure 2.
OREGON – MARIJUANA LEGALIZATION 
Oregon becomes the fourth state with full marijuana legalization, after Colorado and Washington last year, and joining Alaska Tuesday night. This also happens to be the third time Oregonians voted on pot legalization in their state, having rejected the ballot initiatives in 2012 and 2010. One of the reasons this attempt was successful may have been that voters aged 30-44 turned out at a slightly higher rate than those 65 or older. Residents will be able to possess eight ounces of marijuana at home and one ounce in public. But it won't go into effect overnight: The Oregon Liquor Control Commission will have until Jan. 1, 2016 to implement all necessary rules and procedures necessary to regulating marijuana in the state.
WASHINGTON DC – MARIJUANA LEGALIZATION
Revelers celebrating the passage of Initiative 71 which legalizes pot possession should hold off on smoking in the streets – this is far from over. Any law passed in Washington DC, including by ballot initiative, is subject to a Congressional review period and already one member of Congress, Republican Andy Harris of Maryland, has pledged to work to overturn it. And now that the Senate has turned red, Congress can more easily overturn the DC vote. Pot sellers should also probably lay low for a while. I-71 does not regulate the sale of marijuana, which means it's technically still illegal to sell weed, even if obtaining it isn't – another aspect of the measure that the city council might try to fix legislatively.
Marijuana Victories; Stoner News