Ladies & Gentlemen StonerDays proudly presents to you one of today's Top Reggae Artist/Writer/Performer and Independent Record Label Owner of GanJah Records, Josh Heinrichs.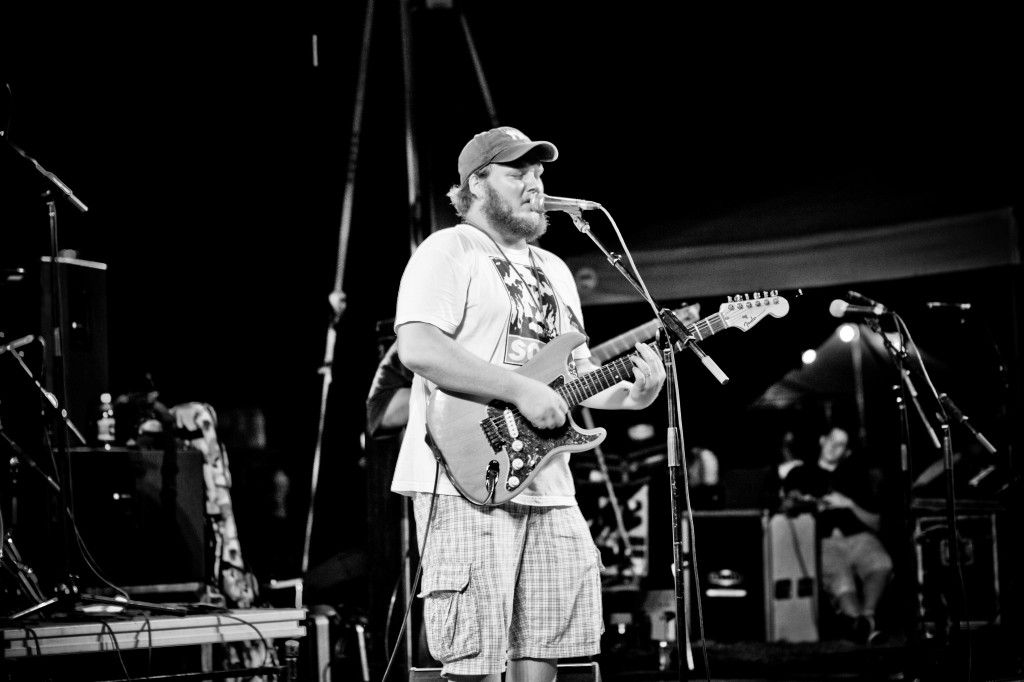 In listening to the sounds that Josh and his Crew produce, you instantly feel the passion, love & good vibes that flows within his veins. Josh was born and raised & currently still resides in Springfield, Missouri. Anyone who does not know this would think that Josh was raised straight up on the island of Jamaica because his lyrics and sounds of Reggae have a vibe so pure that you wouldn't think otherwise.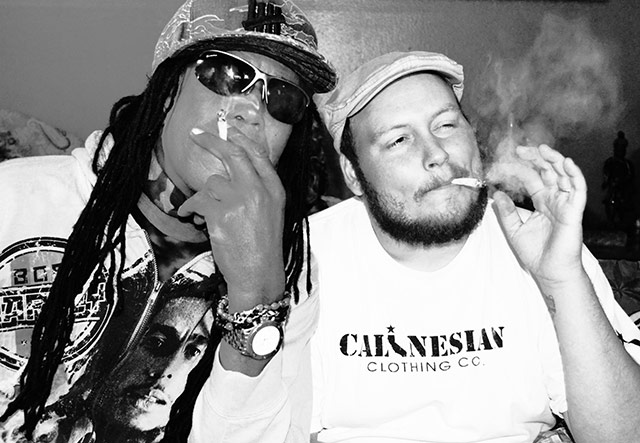 When John isn't in the studio writing and releasing new albums for himself and his mates he tours all across the United States. In the summer of 2012 Josh went on a nation wide tour with San Diego Ca. based reggae band, Tribal Seeds! While in California Josh played such venues as The Soundwave in San Diego and The Roxy in Hollywood. Josh's most current gig coming up is in his Hometown of Springfield MO. Nov 1st 2013 for his 2nd Annual Reggae Fest with performances also by artists SkillinJah, Lance Sitton & The Driftaways.
Friends StonerDays is so lucky to have indulged our ears into the sweet sounds of Josh Heinrichs. Josh found StonerDays and linked us into his world! It was about a month ago when The StonerDays Crew showed up to Headquarters and got into our morning daily deeds of brewing some Ja and rolling our day setting Joints before cracking down on our tasks at hand. Our PR started rolling through some of our awesome fan mails and fell across a message from Josh Heinrichs and read as follows:
don't know if you like Reggae. But please feel free to check it out though. Much love to the page!"
Our PR after only 20 seconds of listening to the video quickly shot it to our Graphic Designer who has sounds so loud in his desk that you can hear the music blowing out of his domain from all the way across the other side of HQ. Our PR noted: Blast This Shit!  Within 5 minutes of bumping Josh's video's of 'Ganja' and later 'Emergency Spliff' all of StonerDays were now receiving and sending links to each other of Josh's video's as also some of us were catching the sounds by just walking up and down the hallway of StonerDays. Our team here @ StonerDays HQ immediately became a fan of Josh Heinrichs!
When I was a teenager I wanted to hear more insightful music, music with more of a message and truth to it. I had trouble finding it until I found R&B & Reggae Music.Hearing artists such as Otis Redding, Bob Marley & Peter Tosh having the courage to speak their mind about truth and rights, injustices, etc. only fueled my fire to create passionate & thought provoking music that would hopefully open minds and hearts about cannabis, human rights and compassion in general as well!"
Josh's latest works, album 'High On Love' (2013 GanJah Records), an album that speaks Josh's mind politically, socially & spiritually has been a #1 Hit on Itunes. Also in his recent mix was SkillinJah's newest album release of 'Riddim Jockey' which debuted Tuesday Oct 22, 2013 at #1 on ITunes and Amazon Reggae. Josh also has plans of releasing Lance Sitton's new album as well but no date has been scheduled as of yet.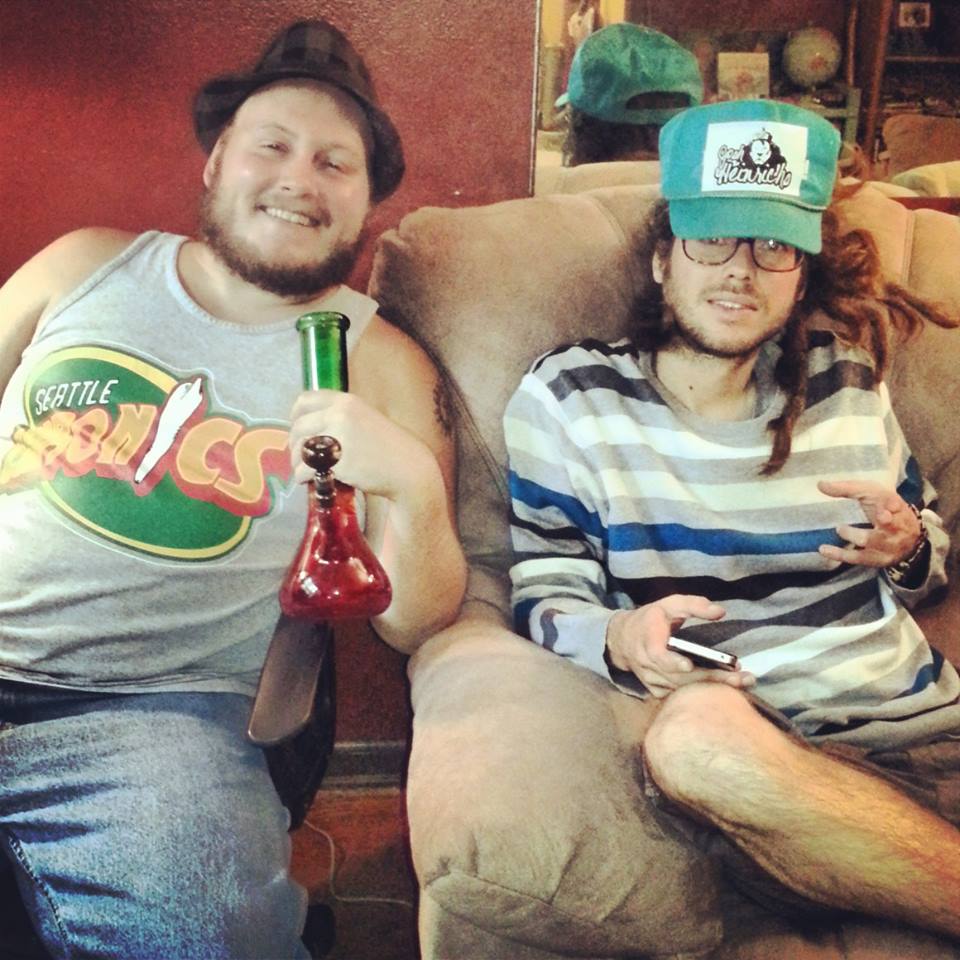 The song 'One Love' SkillinJah and I wrote in about 20 minutes. We were just sitting at my house having a Sesh and me jammin' on my Ukulele and him spitting lyrics.  We came up with the chorus part first then SkillinJah just built his versus from that. It's just one of our MANY weed tunes together lol."
Josh talked about no matter whether he's at the studio or jammin' up on a rooftop he loves blazing Fat Cones filled with the sweet tastes of Sour Diesel or Chem Dawg.  " I just love that flavor, & any connoisseur will tell you, when you taste it, your like awww shit that's some Diesel 🙂 "  There's just something about Kushing Up right before you Jam that intensifies music for everyone! Some of Josh's present favorite bands include Sammy J out of Australia, Gappy Ranks, The Expanders and Busy Signal.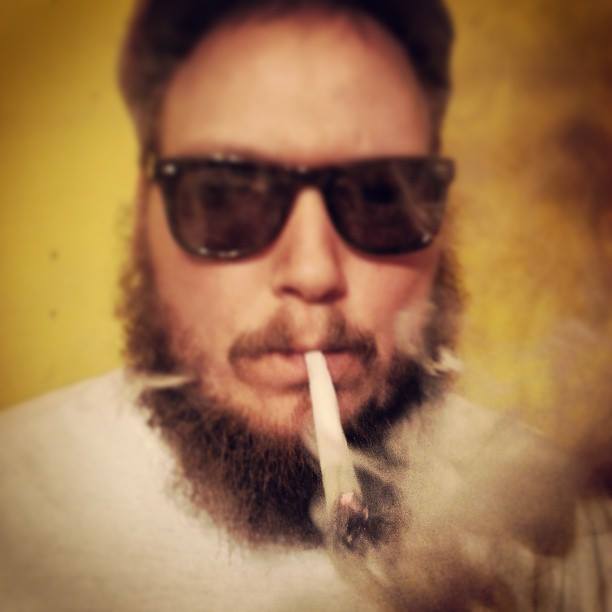 Through Josh's love for the sweet sensimilla he found StonerDays. Through his love for his music he introduced StonerDays to his music. No matter who you are or who your with when smoking the bomb kush there is a high potency of coming together! We hope you all kush a phat one & indulge yourself for hours in what Josh and his mates have to offer. Please download this free link below to some of his hits from the past to the present 'Best Of Josh Heinrichs 2001-2013'.
~KushBeats~
Josh Heinrichs