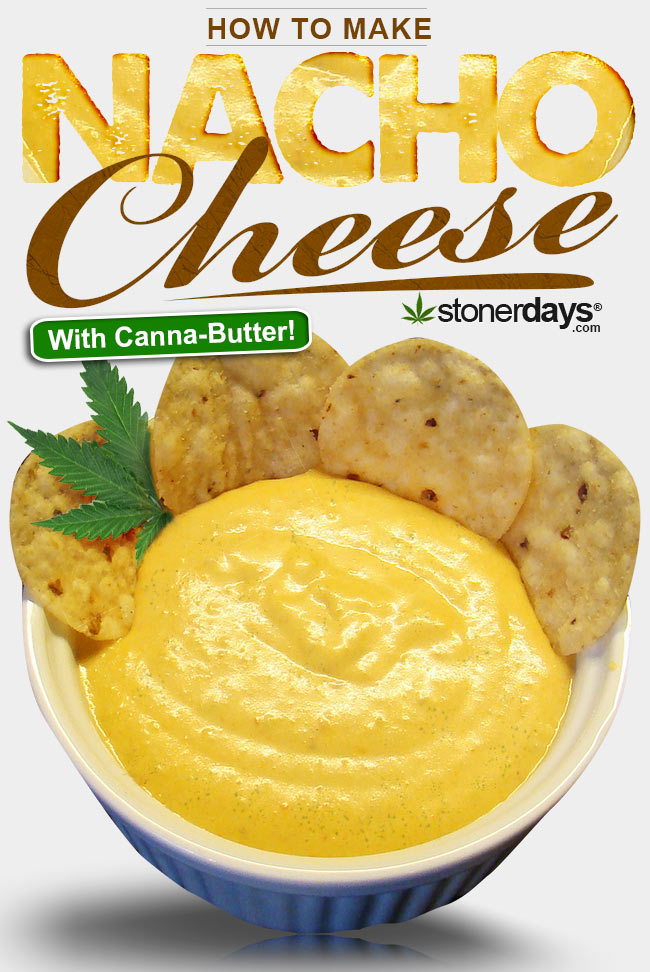 How to make Nacho Cheese with Marijuana:
If you were looking for the perfect game-day snack to serve to all your pals, then search no more! This nacho cheese is creamy cheesy bliss and when the high kicks in while the game's on it won't matter if your team wins or not, either way you'll be happy dipping crunchy chips into this dip again and again. Both canna-butter and canna olive oil can be used in this dip so be prepared for some pretty potent bites.


1 bag of salted chips
2 Cups of cheddar cheese (sliced or grated)
2 Cup of milk
4 Tablespoons of flour or canna-flour
4 Tablespoons of canna-butter
1 Teaspoon of salt
Optional spice
1 Jalapeno chili
1 Tomato

 Grab a saucepan and melt down the canna-butter on low heat. Once it's melted  pour in the canna-flour slowly while lightly stirring it with a wire whisk until it's good and mixed in. Now add the milk while simultaneously stiring until it thickens.

 Now add the chedder cheese and salt whille still mixing everything together until the cheese is fully melted and everything is combined. If you choose to use the Optional Spice , cut the maters and jalapeno chili into small squares and stir into cheese. Pour into a dish of your choice, grab the chips, and find the best spot on the couch because you're in the zone.
Nice, you just learned How to make Nacho Cheese with Marijuana!
Liked this article? Check out our stoner dictionary! For Stoners. By Stoners.