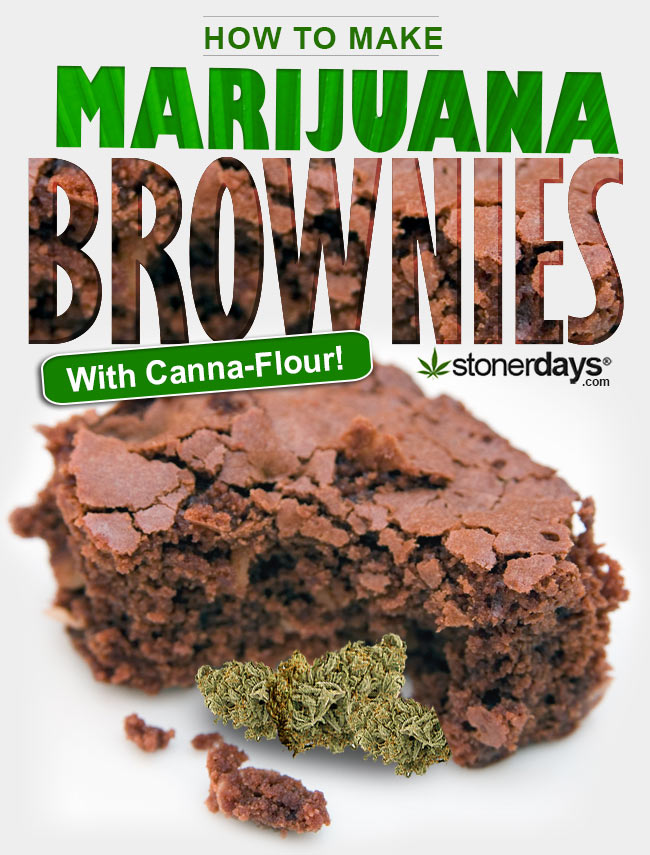 How to Make Marijuana Brownies:
The infamous weed brownie is infamous for a reason and incorporates two of the best things on the planet; brownies and weed. Brownies are a perfect baked good to share with friends and when you serve these they'll be knocking down your door to get another taste of your bud brownies. Once you've whipped up a batch of these goodies, you might not be able to go back to regular box mix brownies again.

 
1 Cup of vegetable oil
2 Cup of sugar
2 Teaspoon of Vanilla
4 Large eggs
½ Teaspoon of Baking Powder
2/3 Cup of coco powder
½ Teaspoon of Salt
1 Cup of canna-flour
1 Cup of Walnuts (if desired)
1 Cup of caramel sauce (if desired)


 You need to set your oven to 350 degrees for this one and take out a 9×3 baking dish. Begin mixing oil, sugar, eggs, and vanilla in a small bowl and blend well.

 In a larger mixing bowl, combine the cocoa powder, salt, canna-flour and walnuts if you want to be a bit fancy. Next add the wet mix in slowly with the dry ingredients while stirring everything together.

 Pour the trippy brownie batter into the 9×3 pan. If you happen to have a love connection with caramel, spread over top the batter and with a knife slice through the batter in different directions to allow the caramel to seep into the brownies; oh. my. yum. Pop in the oven and let it cool for about 30 minutes or until it's no longer gooey.

 When they're done, take them out the oven and let them get cool enough to demolish. Slice into brownie pieces and prepare to get lost in a high all mixed in with chocolate and good vibes. Thats How to Make Marijuana Brownies!