An upgrade to greatness in not only taste but vibes as well. Canna butters promising side effects have been one of the many powerful sources of cannabis consumption in the community. Our cookbook series begins with guidelines to properly create your own canna butter at home. This is and always will be the one special ingredient for ALL StonerDays cookbook recipes. Enjoy
WATCH THE CANNABUTTER VIDEO BELOW TO FOLLOW ALONG:
Finely grinded homegrown trim / Cannabis
Butter (not margarine)
Strainer
Cheesecloth
Parchment paper
Medium size pot
Medium size glass bowl (must be able to fit in pot)
Baking sheet
Water
Measuring cup
Tupperware container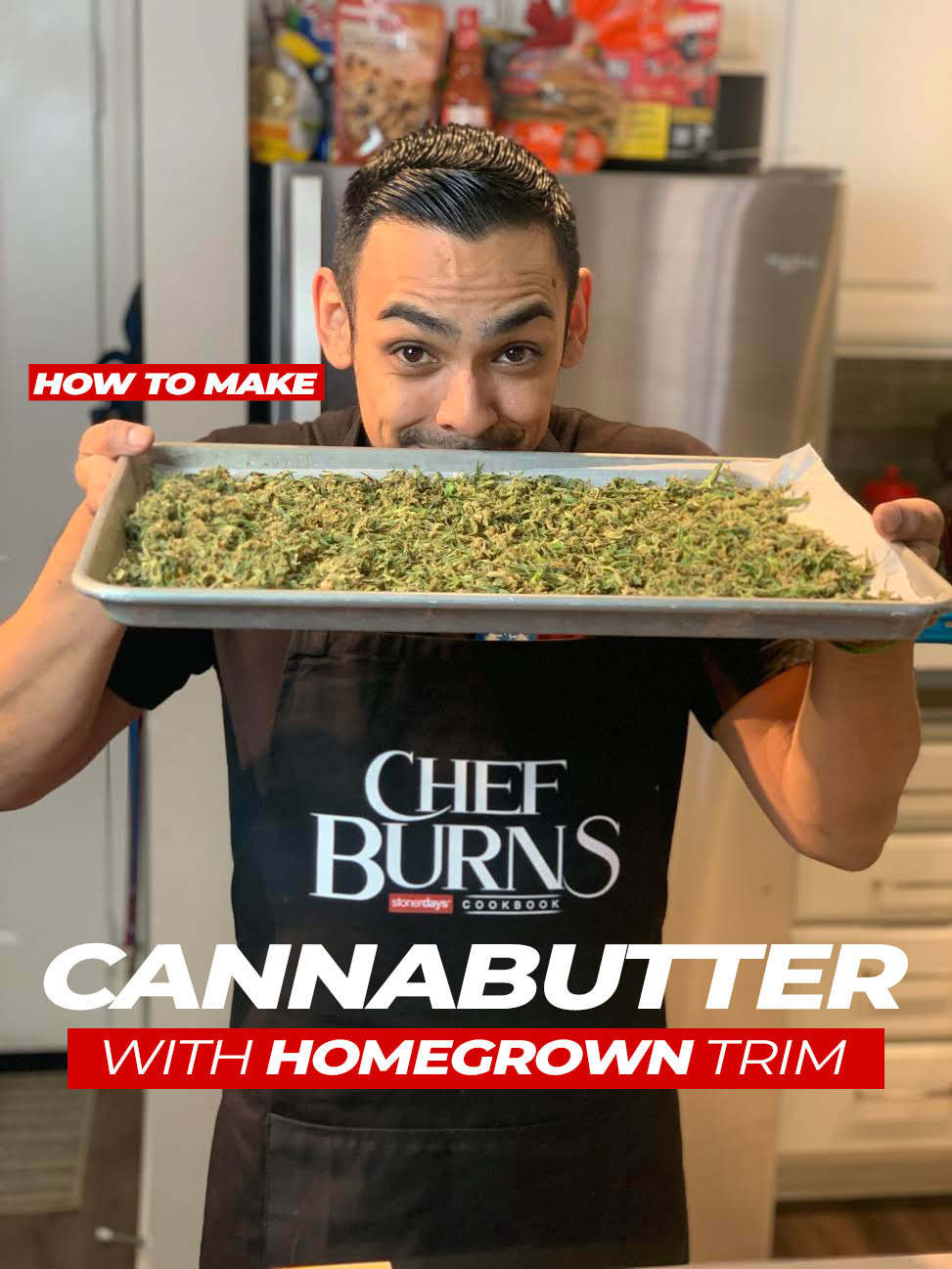 Cannabutter Preparation:
Preheat oven to 250 degrees F
Spread parchment paper over baking sheet
Evenly spread cannabis out on baking sheet
Place in oven on center rack for 45 mins until cannabis is slightly brown
Let cool for 20 mins
Pour 1 cup of water in pot on medium heat
Place bowl inside pot
In the bowl pour ¼ cup of water and add butter
Melt butter
Mix in your cannabis
Keep temperature below 180 degrees
Add water to cooking pot as needed
Simmer for 2 hours stir occasionally
Smoke break
Strain butter into container with cheesecloth
Twist and ring out cheesecloth into Tupperware
Place in fridge for 3 hours
Enjoy
Send us videos and images of your favorite recipes! We love seeing your stoney creations and edible arrangements inspired by stonerdays!
Visit our stoner cookbook for more recipes
Follow us on facebook
Check out our stoner clothing here