Dabbing is becoming more and more popular among marijuana consumers around the globe. Any cannabis enthusiast understands how essential it is to have a dab rig that you genuinely enjoy using. 
If you're a regular stoner or thinking of joining the dabbing team, you will want to put a lot of thought into the first dab rig, as it is key to an excellent relaxation session. Waxmaid is among the top-ranked stores that offer the best dab rigs in the market while ensuring 100% customer satisfaction.
In this article, we'll give you some helpful tips on choosing the best dab rig and a review of some of the best dab rigs in the market. 
How to Find the Best Dab Rig
Choose a Dab Rig that Suits Your Usage
You don't have to buy an overly expensive dab rig if you are not a regular smoker. Take into consideration how much dabbing you do. On the other hand, if you're a professional stoner, you will have to invest in one of the best and expensive dab rigs to correspond to your lifestyle. 
Before spending your money when purchasing a new dab rig, try to figure out first how much you're going to use the rig. If not so much, say no more than once a week or twice, then invest in a cheaper rig. 
Having a smaller rig doesn't mean that it has to diminish the concentrate's effect. In fact, with smaller rigs, the vapor gets less time to cool and condense back into its oily state. Another great advantage of smaller rigs is that they are portable and also easy to hide. 
A dab rig maybe just a piece of glass, but this is something you'll be taking with you to many smoking sessions, and it will be the one to display your style. So, ensure that you choose a dab rig that suits your palate. 
Artists put in a lot of effort and time for every aesthetic appeal, meaning; you will have several choices when choosing your new dab rig. Besides, it's an investment, and it should be worth the money. 
When buying your first dab rig, a good torch is of great importance. Investing in a great torch will help save you a lot of money because cheap torches aren't durable and tend to overheat pretty fast. 
If you own a cheap torch, the chances of burning your concentrate too quickly are very high, resulting in a less-than-ideal taste. 
Like anything else you buy, you should also invest in a dab rig of high quality. However tempting it might be to buy a cheaper glass piece, it's advisable to buy the best quality. Cheap glass doesn't last for long; over time, you will be happy that you invested wisely as the expensive rig will last for an extended period. 
Consider Purchasing a Portable Rig
Small dab rigs are ideal options for dabbers on the go. For your first rig, you might want to go for the smaller ones that are easy to hold and can fit in your palm. If you know, you'll be going to different dabbing sessions, and you'll be carrying your dab rig, then opt for a portable dab rig. 
Ensure You Know How to Clean a Dab Rig
One of the most important things you should consider before buying a dab rig is how to clean it properly. Don't let resin and grime build up in your first chosen piece of glass. For this reason, learn how to clean your rig first to prevent it from deteriorating. 
That said, let's look at some of the best dab rigs available in the market.
Waxmaid Best Dab Rigs
Waxmaid 6.5" Rick and Morty Recycler Glass Dab Rig
 As we had mentioned earlier, Waxmaid is among the best-ranked suppliers of dab rigs. The Waxmaid 6.5" Rick and Morty recycler dab rig is made of first-class borosilicate material.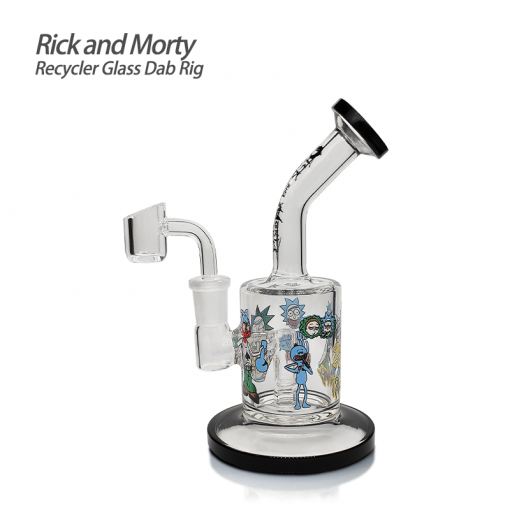 It stands 6.5 inches tall, featuring Rick, Morty, and Mr. Meeseeks. The base of this dab rig is compact, unbreakable hence making it durable and stable. It is an ideal choice for oil and flower dabbing, and that's why it's your best 'portal gun' when it's time to take the hits.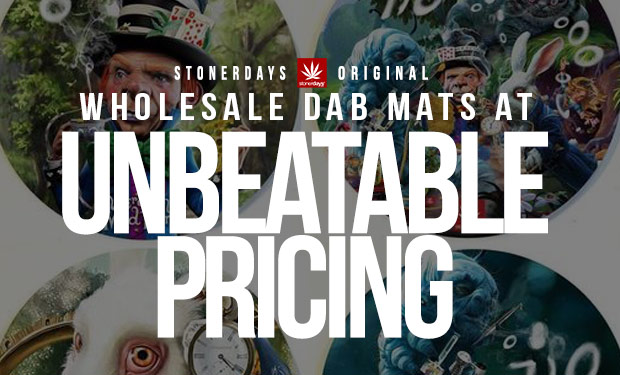 Mini Glass Dab Rig
The mini glass dab rig is a portable mini showerhead with a honeycomb percolator made from solid glass material. The presence of such a percolator is to ensure the purest consumption and purest hits.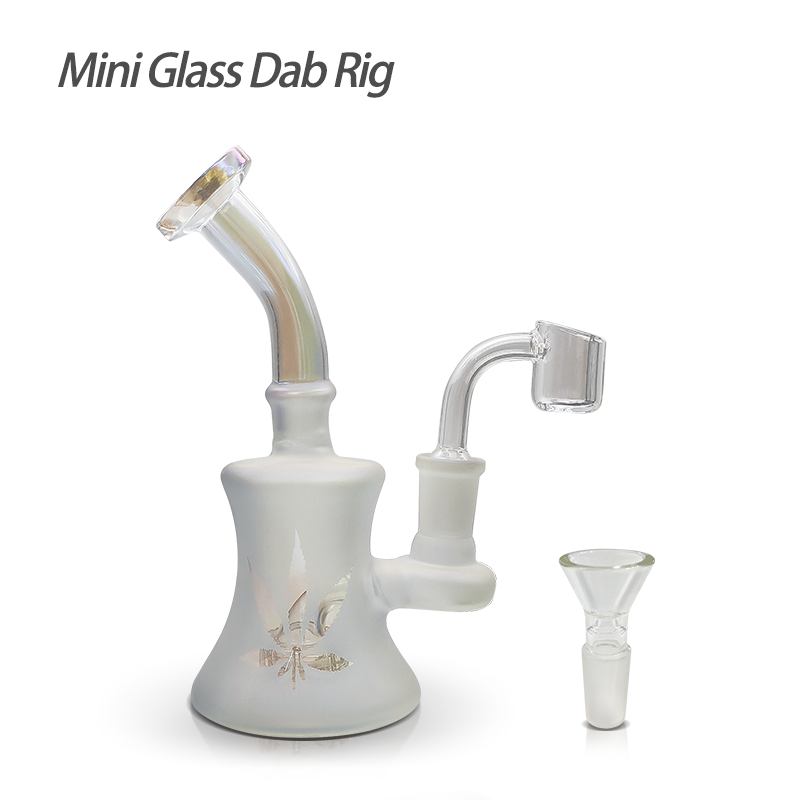 The base of the dab rig is strong enough to prevent chips and offering excellent stability. This dab rig is only 5.9 inches tall; it's designed to ensure convenience and portability. It's a great contender for dabbers who love traveling or daily stoners. 
The Recycler Dab Rigs from Waxmaid 
A recycler dab rig is majorly used to vaporize, filter, and cool your concentrate at precise temperatures. This helps unlock and maintain the purest flavor and terpene profiles on concentrates to ensure clean results. 
As opposed to standard dab rigs, recycler dab rigs feature a network of glass tubes whose purpose is to filter and cool the smoke without letting it linger for an extended period enough to coat the interior part of your dab rig. Recycler dab rigs are commonly used by stoners who take a lot of dabs and are mainly found in smaller sizes than traditional bongs or dab rigs.
Conclusion
Finding the proper dab rig is a lot of fun, and it's even more fun if it's your first dab rig. If you're a newbie, choosing the right isn't as intimidating, but it can be the difference between enjoying your smoking sessions and feeling like you're getting hit with hot, harsh concentrate each time you smoke.
Ready to buy your new piece? Head over to the Waxmaid dab rigs section to browse different selections of high-quality rigs!