High End Metal Pipes: A touch of old school and modern creativity. This mechanically innovative device can be a stoners best friend to sneak some fatty tokes on the go. Equipped with two barrels to keep loaded with your most fire flower.
The "High End Metal Pipe" reduces to process of packing bowls with a self-packing twisting function that makes ripping bowl after bowl a good problem to have.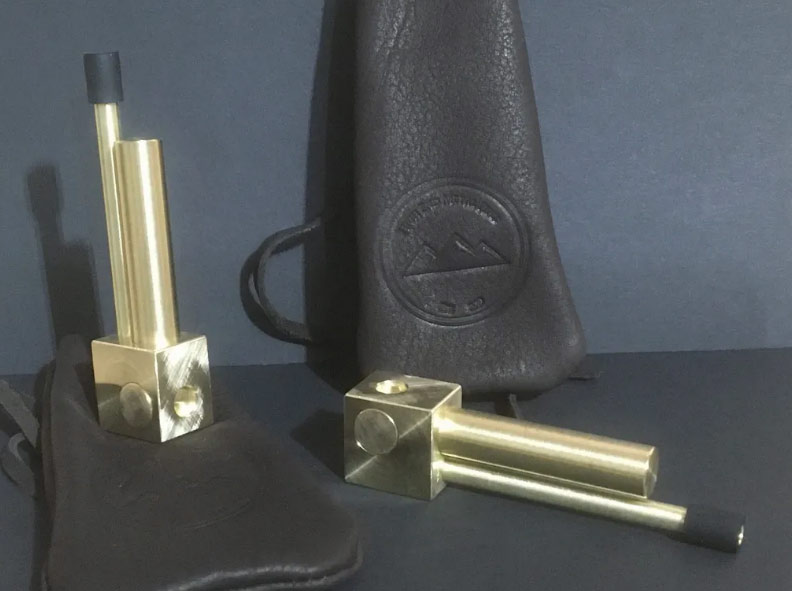 Clearing bowls of cashed flower is a simple task now with the unique sliding mechanism allowing you to remove the bowl from the side of the pipe. A simple twist to cash that ash and BOOM! You're ready for another fatty bowl.
Made in the USA with a machined finish. No two are exactly alike.  It's the perfect every day carry pipe great choice for a active life style with minimal care these should last several life times.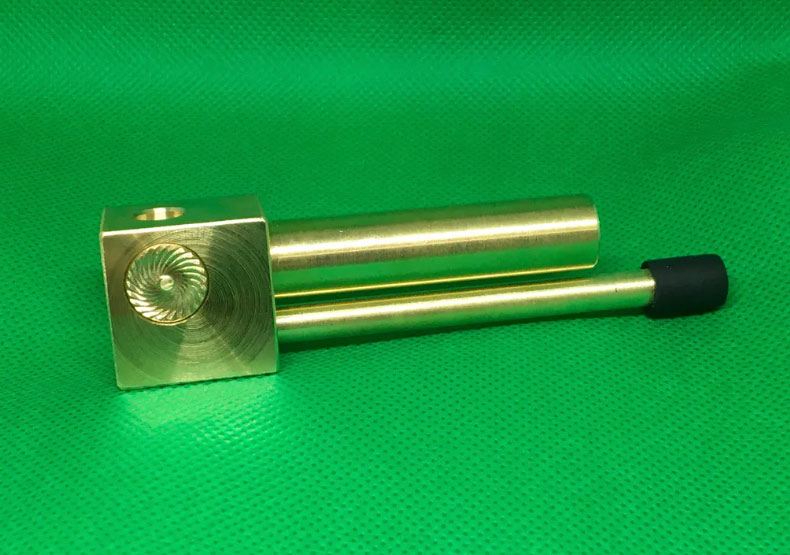 The slick brown leather case makes it easy to store in backpacks and in homes of stoner collections everywhere. Take this bad boy on your next hike or camping trip.
This unique set will look better and better with age as the brass develops a patina
Get your High End Metal Pipe today!