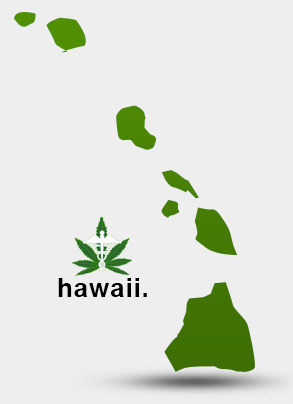 The Law
Senate Bill 862 was signed into law by Gov. Ben Cayetano on June 14th, 2000. The state bill removes criminal penalties for using, possessing and growing marijuana by patients with a signed statement from their physician.
---
Conditions
Cancer,glaucoma, positive status for HIV/AIDS; A chronic or debilitating disease or medical condition or its treatment that produces cachexia or wasting syndrome, severe pain, severe nausea, seizures, including those characteristic of epilepsy, or severe and persistent muscle spasms, including those characteristic of multiple sclerosis or Crohn's disease.
---
Possession/Cultivation
The amount of marijuana that may be possessed can't exceed three mature marijuana plants, four immature marijuana plants, and up to one ounce of dried marijuana.