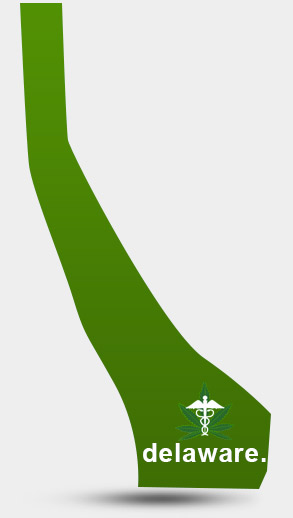 The Law
Senate Bill 17 was signed into law by Gov. Jack Markell on May 13th, 2011. Under this law, a patient is protected from arrest if their physician certifies in writing that the patient would receive therapeutic benefit from medical marijuana.
---
Conditions
Approved for treatment of debilitating medical conditions, defined as cancer, HIV/AIDS, de-compensated cirrhosis, ALS, Alzheimer's disease, post-traumatic stress disorder; or a medical condition that produces wasting syndrome, severe debilitating pain that has not responded to other treatments for more than three months or for which other treatments produced serious side effects, severe nausea, seizures, or severe and persistent muscle spasms.
---
Possession/Cultivation
Patients 18 and older may possess up to six ounces of marijuana with a doctor's written recommendation. No center may dispense more than three ounces to the same person in a two week period. The law doesn't allow cultivation.