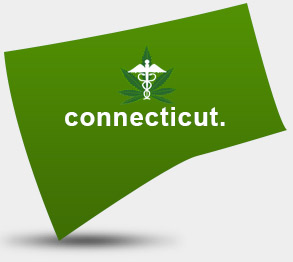 The Law
On May 31st, 2012, Gov. Dannel P. Malloy signed into law HB5389. It was approved by both the House and Senate. HB5389 states "A qualifying patient shall register with the Department of Consumer Protection, prior to engaging in the palliative use of marijuana". Anyone who has a valid registration certificate, will not be subject to arrest or prosecution. Patients must reside in Connecticut and be at least 18 years of age.
---
Conditions
"Cancer, glaucoma, positive status for human immunodeficiency virus or acquired immune deficiency syndrome [HIV/AIDS], Parkinson's disease, multiple sclerosis, damage to the nervous tissue of the spinal cord with objective neurological indication of intractable spasticity, epilepsy, cachexia, wasting syndrome, Crohn's disease, posttraumatic stress disorder, or… any medical condition, medical treatment or disease approved by the Department of Consumer Protection…"
---
Possession/Cultivation
Patient's may possess enough marijuana to reasonably medicate them for up to one month. This amount is determined by the Department of Consumer Protection.