Gun Owner Denied License For Legally Using marijuana
SEATTLE — With recreational marijuana sales about to begin in Washington State, legal gun owners are facing a "don't ask, don't tell" dilemma. The gun owners are grappling with the idea of admitting they use marijuana, which goes up against federal firearm laws. I-502 made possession of marijuana for adults legal in the state of Washington. The Second Amendment gives every law abiding American the right to bear firearms, but the two don't coexist very well when it comes to marijuana. The conflict between federal and state law is putting police and gun-owning marijuana users in the middle.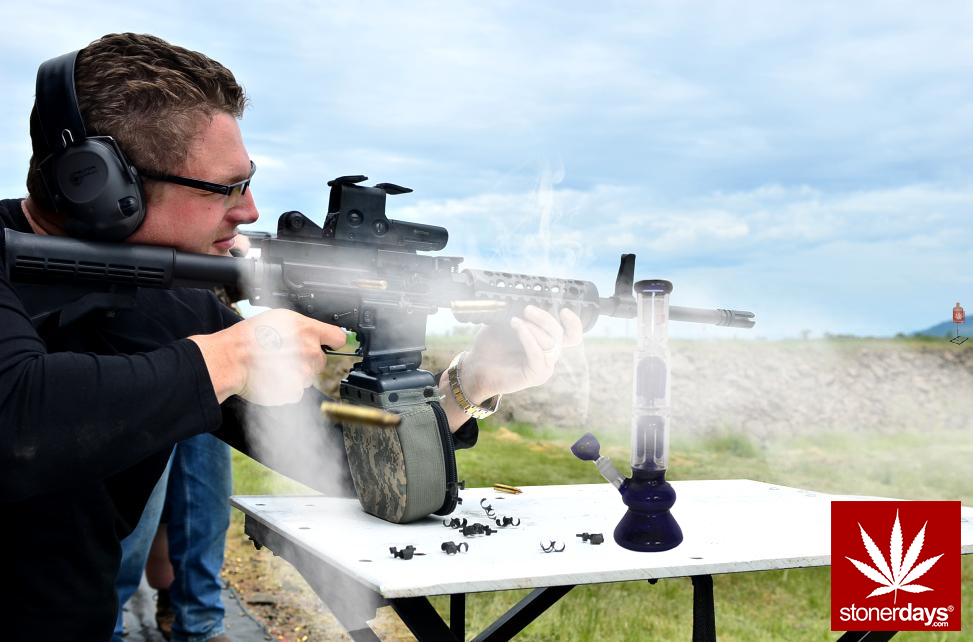 It's a conflict Bobbi Jo Floyd of Richland knows all too well. "People know who I am, a lot of people do," said Floyd, who is an officiant and has presided over 2,000 weddings in the tri-cities area. Floyd is also an outspoken proponent of medical marijuana and an authorized patient. "I'm also a Republican and I believe in my guns," she said.
In January she went to apply for a concealed pistol license at the Richland Police Station. Skinner says in Washington, a CPL is not a right, but considered a privilege granted at the discretion of the issuing agency, which tends to be the applicant's home town police agency.  Most people are granted a CPL after passing a criminal background check.
Floyd had no problems with any question on the application, except when it came to question number five, which asks, "Are you an unlawful user of, or addicted to, marijuana?" "I answered it 'no' because how I read it is,  are you an 'illegal user' or addicted to marijuana, and I don't feel I'm either," Floyd said. That's when something unusual happened. Floyd was asked to provide her medical marijuana authorization card. "An employee recognized me and she asked me to attach my medical license on my application," she said. With nothing to hide, Floyd says she obliged.  A couple of weeks later, she got her application back in the mail. It was denied.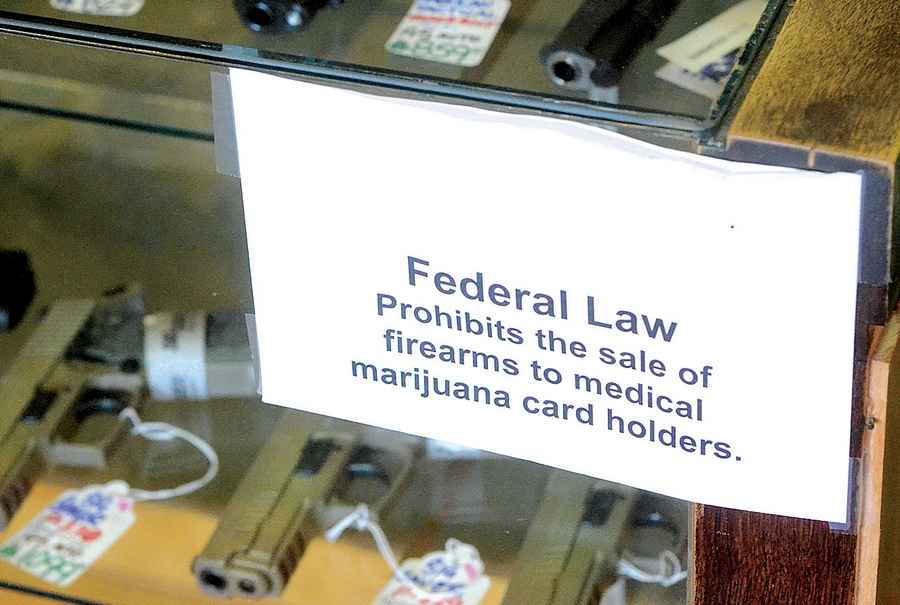 With the denial came a letter for Richland Police Chief Chris Skinner who wrote Floyd was not eligible to receive a CPL because she had an authorization to possess cannabis. Skinner also cited Federal law, 18 U.S.C. 922(g)(3) which prohibits any son who is an "unlawful user of, or addicted to any controlled substance" from shipping, transporting, receiving or possessing firearms or ammunition.
Gun Owner Denied License For Legally Using marijuana