Dank Geek carries only the highest quality bong, concentrate rigs, hand pipes and accessories for our fellow enthusiasts. With customer service that is beyond great. We highly recommend check out this amazing collection of accessories in one easy to use spot. There pledge is to provide the best products, at the best price, with the best service.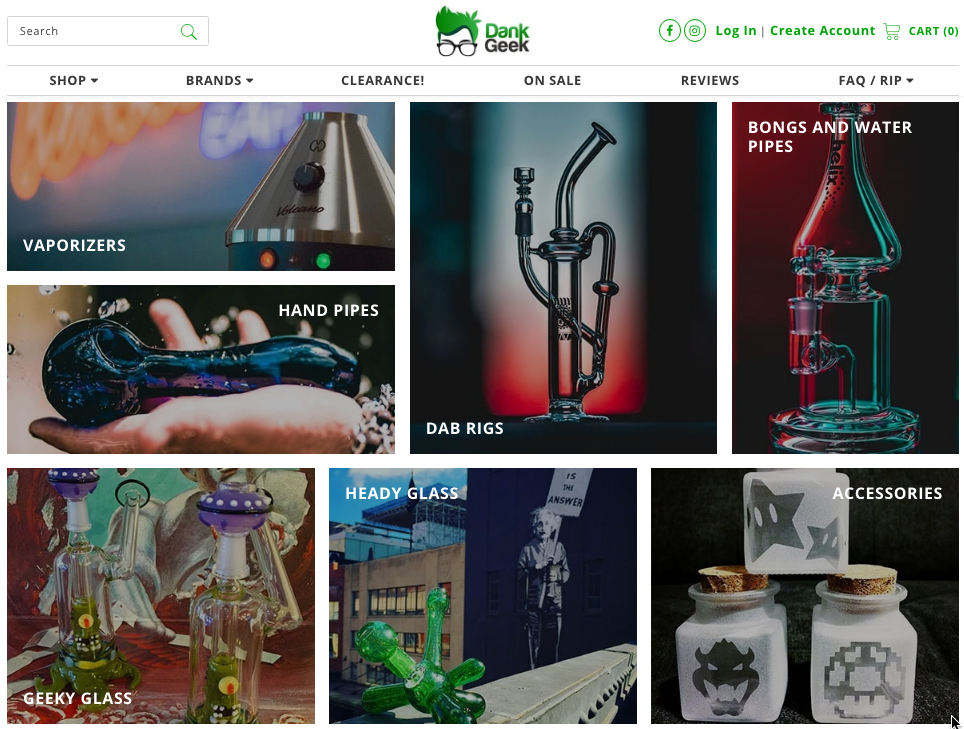 Bong tested below:
Maverick Glass – Pyramid Beaker Bong 18"
Description Maverick Glass has created one of the best beaker bongs on the market! These massive 18" beaker bongs feature a pyramid diffused slit perc in the beaker base! The downstem is fixed and direct injects into the pyramid perc. The joint size is 18mm female and accepts a 18mm male bowl. Stack ice onto the ice pinch for additional cooling! If you love big bongs and clean and smooth smoke, this is the piece for you!
Made in California-
Beaker Base Pyramid
Perc Fixed Downstem
18mm Female Joint
18mm Male Bowl
18" Inches Tall Ice Pinch
Thank you www.dankgeek.com