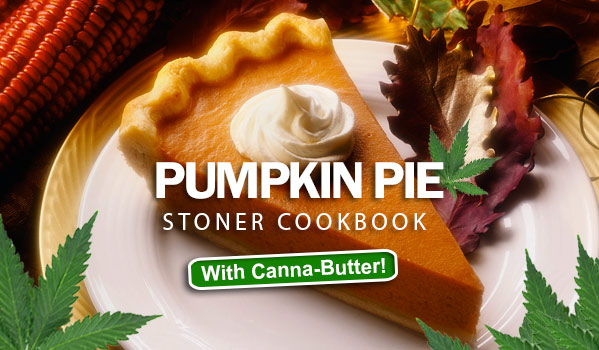 That time of the year is here! Pumpkin Pie is one of my favorites and if you are anything like us your going to love this recipe. Your kitchen time will be about an hour and you should be able to serve 6-8 but that all depends on how you cut your pie.
Ingredients
¼ cup cannabutter
2 eggs, beaten
¼ cup sweetened condensed milk
1 teaspoon molasses
1 teaspoon nutmeg
1 teaspoon vanilla extract
¼ cup light brown sugar
1 (16-ounce) canned pumpkin
1 (9-inch) unbaked piecrust
Directions
Preheat oven to 350°F.
In a small saucepan, melt the cannabutter over low heat.
In a large bowl, combine the milk, eggs, molasses, cinnamon, nutmeg, vanilla, brown sugar, and pumpkin – mix well. Add the cannabutter to the mixture and stir to combine. Pour the mixture into the piecrust and bake the pie for 50 minutes. The pie is ready when the filling has settled. Enjoy!