Canna Goo Balls Recipe
Snacks are the best thing to make containing cannabis. Not only are you getting high but you're curing the munchies at the same time. By eating weed, you save time and manage to not eat as much because you're already full! This recipe for Canna Goo Balls is absolutely amazing. You're missing out if you don't give this recipe a try!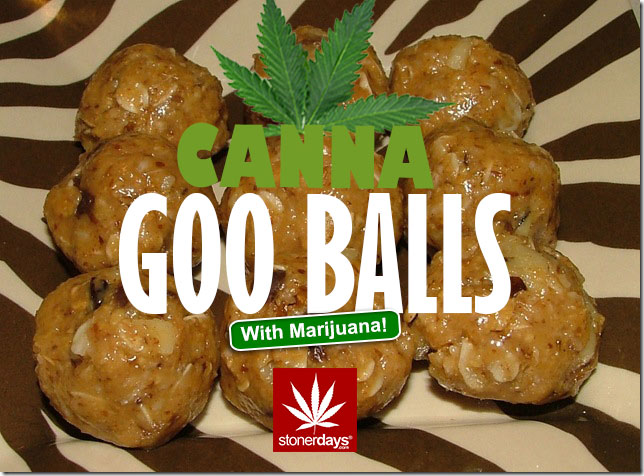 What You'll Need;
1-2 tbsp Cocoa Powder
3 tbsp Honey
3 Cups of Oats
1 1/2 Cups Cannabis
2 tsp Cinnamon
1/4 Cup Peanut Butter
1 1/2 cups cannabis butter
First, melt the cannabutter in the microwave. Do this in short increments. If the butter is exposed to too much heat, some of the THC will escape and the butter won't be as potent. While you're melting the butter, combine the peanut butter, oats, cinnamon, cocoa, and honey in a larger bowl. Once the butter has completely melted, add it to the bigger bowl and stir everything together.
This recipe is super simple and the only other step that you need to take is putting them in the freezer. You have two choices. You can put the whole bowl in the freezer and let them freeze in a large mass. This method is good if you prefer to eat ice cream right out of the tub. Just make sure that you have a good container that seals well. The other way that you can go about this is to roll the mixture in to small balls and freeze them that way. Whichever method you choose, this treat will cure hunger and get you baked!
Posted on Tue, October, 29th 2013 by THCFinder
See more at: http://www.thcfinder.com
Canna Goo Balls Recipe