Benefits of Microdosing Cannabis
Lady Tokes:

My 20 Day Microdose Journey
Lady toking is what some would call Microdosing Cannabis. Microdosing is taking small amounts throughout the day. Away to study the human body with little amounts. I just like to call it. Lady tokes. It's a practice i've been working with for the last 20 days. And for a few reasons. To change it up. To manage my chronic pain, and encourage my creativity. The added bonus. My sex life has been phenomenon. This idea came to me after the festival season I was driving home from shambhala in Beautiful BC.
It was an absolute beauty of a day out, perfect cruise in the mountains. I was thinking about my son, and how i was going to adjust back to parent life. It's been 3 years since ive been back at the funny farm and the idea of coming home to be a parent after a weekend at a rave scared me.
I started thinking of ways that we could do together to make the adjustment as smoothly as possible. I also knew I was heading into prime time of having a physical flare up. My chronic pain. Hips & shingles ( adult form of the chicken pox that can have you bed ridden for days). It rained all weekend and we tromped the festival grounds in rain boots. I could feel it in my feet. I needed to stay as stress free as possible.
It was around a full week of practise and I had my first negative experience…
I was 3 bags of chips deep (and a massive bowl of ice cream) the craving was not satisfied. I was sitting on my couch panties on. No shirt crumbs all over me and my eyes glued to the laptop. In that small moment of real life. I saw 4am on the clock. Shaking my head and groning over the fact that I just demolished 3 bags of chips (and ice cream) and it was now 4am on a thursday. I couldn't even remember what happened in season one. I was pretty sure i told myself. "That's it no more weed". And went to bed.the next morning i thought. Maybe it wasn't that I was smoking to much weed, what if it was the wrong kind of weed.
Microdosing Cannabis Reasons Continued
One of the reasons for starting microdosing cannabis was to help the flow of my creativity. There is something so calming so soothing to walk the wild life. Picking out flowers, mini trees and such to create my work. Or melting beeswax in a pot and creating shapes, turning them into candles with rose petals or infused with mint and rosemary from my garden. But just like a painter. I have to be in the mood.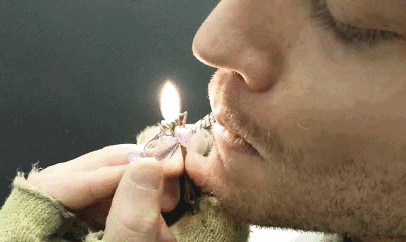 Welcoming Sativa. Tall thin plant with narrow leaves. It helps manage anxiety, increase focus (goes along with learning) and creativity. Best smoked in the day time. In the first 10 days I read 3 books, felt a deep connection to my gift of making people happy and educating them. I've always wanted to be a teacher. Not in a school, but i wanted to educate help others. I felt more confident in my work. It flowed effortlessly. Writing, reading, crafting, everything was just like breathing. I wasn't stressed. I felt like an earth creator goddess.
A bonses from my newly found energy. I received more attention from others around me. Men start being more curious about my relationship status.
Many braved to ask me out while I was working. Woman approached me about my clothing choices or my smile. My partner came over one evening, looked at me with wide eyes and a grin as big as the sky. And said "you are glowing."
Sex life was phenomenon from microdosing cannabis
Our sex life already on fire at all times were writing 3 books on it. But this was something different when microdosing cannabis. I was always wet. I would drip to his fingers brushing over the small of my back. My mouth would water when I smelled his scent. I seemed to always been wet and ready for his loven. I wasn't the only one who saw this. We live in a world where beauty is pretty much everything. We have to be this, we have to look like that. Women need that, we must have this. We don't need anything but to just relax. Be easy, fully feeling the glow of how beautiful we are without anything. (later on you can read about a few of my favorite cannabis strains. If you would like to know more on cannabis and women's health on a detailed note please see my latest article cannabis and the yoni)
At the beginning of microdosing cannabis I wrote about how you need to find the strain for you.
I cannot stress this enough my dear goddesses of the world. Who are you? and what do you want from your weed? I'm an uppity firecracker. I actually gained that nickname within an hour of my first day in business class.
Because of this personality trait that consumes about 70% of me, I often lean towards strains that help slow me down. But when I'm In my creative work mode. I work with a sativa blend. But when I have a day of nothing ( a rare moment in my life) I lean toward indica. Indica is a short bushy plant. Increased relaxation, muscle tension, decrease in pain, increase in appetite and can activate certain parts of your brain like dopamine for increased please. Ya, how about one of them fattys with a hot bubble bath. Add the yoni egg( a small crystal shaped egg to help strengthen and heal your yoni) can I get an AMEN!?
If you looked into my greenhouse. You will find a little bit of both strains. An infusion. I like to buy my weed that has a little bit of this and a little bit of that. I also like to create my own blends. Do your weed research. And then do your weed experimenting journal your experience on the blend you created and bought.
I like to check myself in these areas.
Spiritually
Mentally
Physically
Emotionally
Creatively
Intellectual
What I think is the coolest part about experimenting with your strains is. You become your own herbalist. Your own little health creator. There are multiple books on how to create your own cannabis infused products, from hair care to feet care. My personal favorite is. CBD everyday by Sandra Hinchliffe. She also wrote the book. The Cannabis Spa At Home and high life, CBD is a great way to get the pain relief increased focus and not get the "high" effect. In the CBD everyday she gives you 60 recipes for creating your own cannabis mixes.
Here are a few of my favorite strains used for microdosing cannabis and when I use them:
Trailblazer – Small pre rolled joint just about the size of your palm. Sativa blend created for day time use. Energizing, stimulating and creative. Easy come down, little to no burn out. The "HIgh" effect for myself only lasts an hour and then it's a wonderful happy sunshine ride. Almost like the first hour takes you to the perfect point. Highly recommend it for focus. I use it when im cerating my papers or need to focus on a project.
Kinky Kush – The sexy time strain. Highly recommended for the red sheets. 28%THC. This is not for the out in the sun with family. This pre rolled j is a good hand length in size packs. And has a powerful punch of stimulation to the senses, in all the right areas. My partner and I are avid smokers. We don't smoke this roll in one sitting. Cannabis can be blown right onto the pussy stimulating the outside as well as the inside. Cannabis lubes are also available to help relieve any discomfort while adding extra splash. Experiment with massaging the lube on the outer lips and the inside. Maybe add a little hot and cold to the fun. If you are your partner are thinking of exploring the dark side of the moon (Anel). I highly recommend this is the strain. I smoke 30m before we start that journey.
Blue Widow – Cannabis for your period. Anti- inflammatory, pain relief. Within 15m of smoking i have noticed fast pain pain relief. Kinky kush is relaxing i enjoyed the instant mind relaxation. Blue Widow is an instant pain relief.
I chatted briefly about my shingles and chronic hip pain. I'm honestly an 80 year old in a 20 something body. Cannabis is links right to our ECS (endocannabinoid system) we all have it and it's the one thing that links us with the cannabis plant. Our ECS controls our temperature, emotions, body reactions and even our reproductive system. Small break down CB1 & CB2. found throughout our body. CB1 is found in the brain and spinal cord. CB2 receptors are found on the white blood cells and your spleen. I wish I could say. Smoke weed it will cure all your problems.
Microdosing Cannabis Conclusion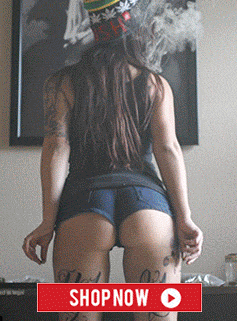 My entire self is set on it to be a medical procedure. I get on my yoga mat before and after i smoke. Then I take a 1hr walk in nature. I eat good foods with high anti-inflammatory values and high protein. I drink more than the recommended water intake. My intention is to manage the pain.
When I use cannabis to help enhance my productivity. It's the same process as if i was using it for pain. Instead of going for a walk, I set up my space in a creative way. Outside if the weather has it. If not i'm by an open window. Having a nice clear space can help, so you don't feel cluttered. I'll often clean my house before sitting down to work. Cannabis only works if you put the intentions behind it.
Nearing the 20 day mark of microdosing cannabis I was amazed at how EASY everything seems to be. I am constantly happy and not just happy because it's a nice day out. But i am truly soul happy. I can't stop dancing!
The continuous list of things to do. Not a problem, give me yours i'll tackle it too. I often catch myself saying "this cannot last forever." My brain has opened up in a whole new way. I am thirsty for more. Constantly reading, constantly looking for that un-biked path. That bigger hill to run up. That harder workout to push myself to.
What more can my body do? The energy inside me is flowing and i feel unstoppable. My sex life is phenomenon. My body is sound My home is synced and balanced. Microdosing for me has been such a wonderful aid to my life. I often wonder if it was the lack of education or the lack incentive to use as a medication. Is why I was so constricted with weed education in my early years.
Written by: Megan Thiesen
For more info follow us on facebook!