TROG's Marijuana Art
Stonerdays is proud to present marijuana inspired artist TROG
He is an amazingly talented stoner artist whos art screams psychedelic trip to the max! The vibrant colors and hues that he uses makes the characters in his paintings pop out of the canvas and come to life.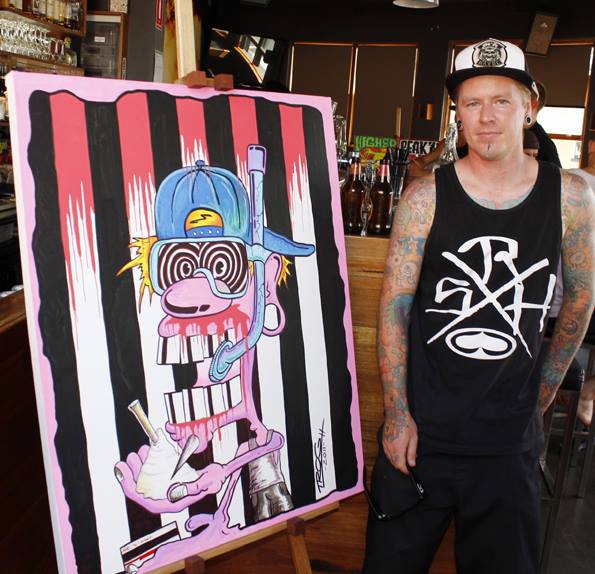 What is your name and where are you from?
Name is TROG. I was born in Perth West, OZ and currently reside in Melbourne, Australia.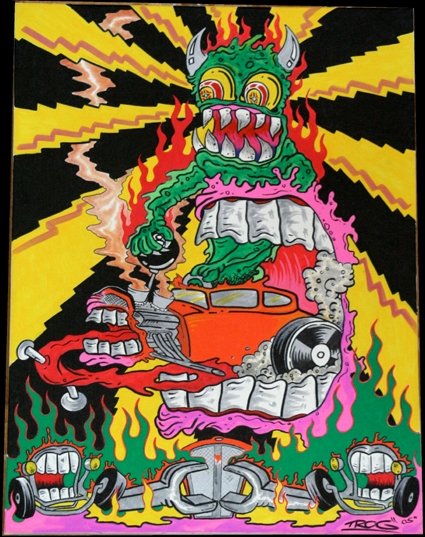 Who are your favorite artists/inspirations?
 Drawing inspirations are Rick Griffin / Robt Williams / Stanley Mouse / Ben Brown / Robert Crumb / Victor Moscosso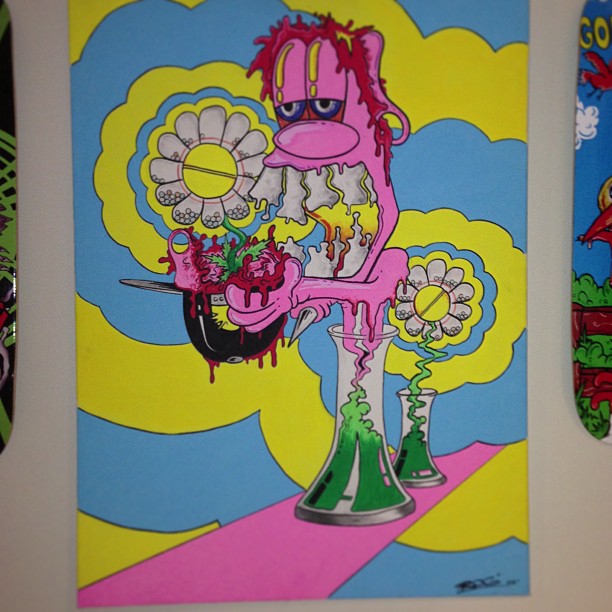 What events have you done artwork for?
Seattle Hempfest / Kush Cup LA (winning strains + best glass ) / Kush Expo OC / Secret Cup LA / Green Gathering SD / Hempcon / Harvest Fest / Hempstock + more..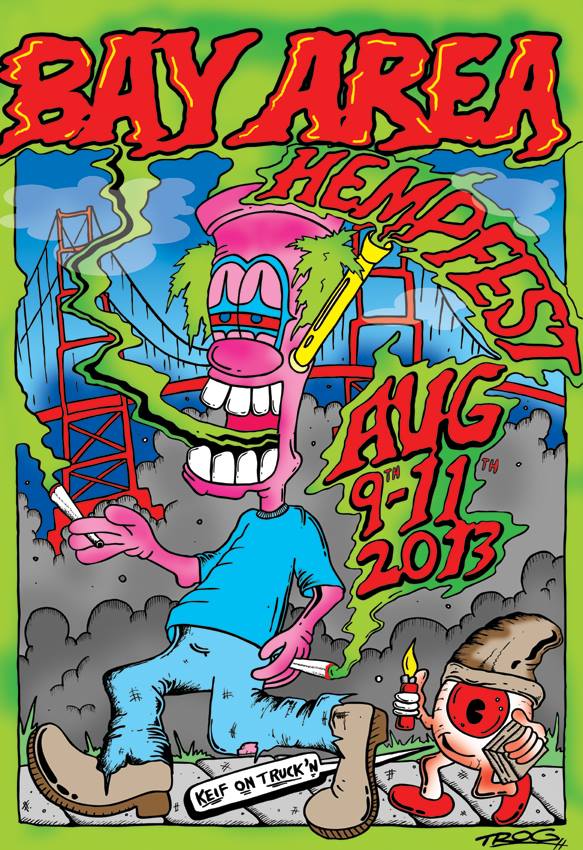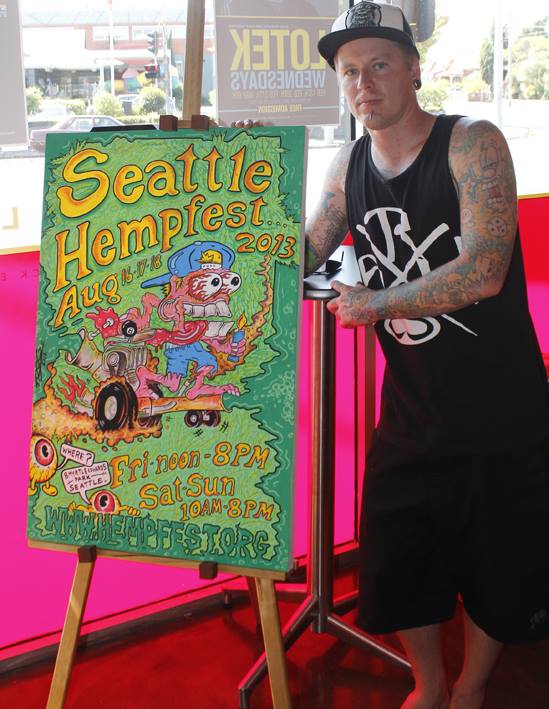 What bands have you done work for?
Kottonmouth Kings / The Family Stone / Kyuss Lives / Mickey Avalon / Hed PE / Moonshine Bandits / Slightly Stoopid + more…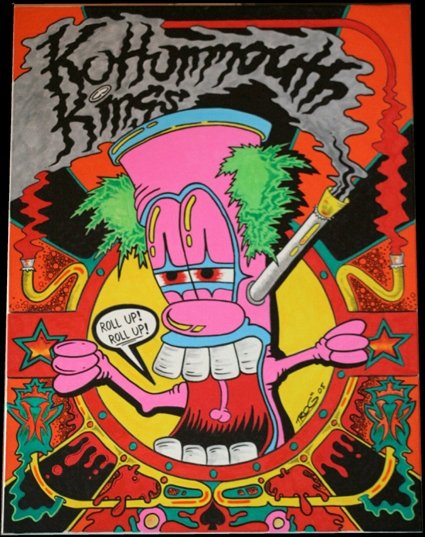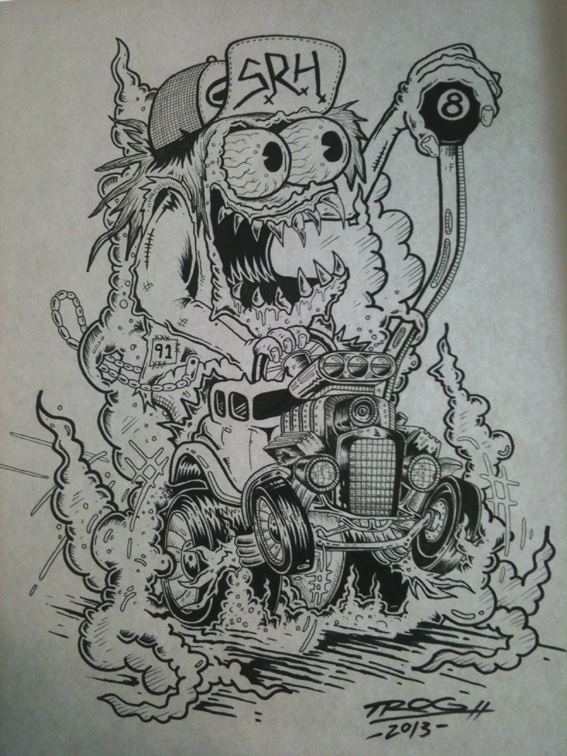 What artwork are you currently working on?
Currently working on some new stuff for Kali Connect / moonshine bandits / a few new MMJ events + a heap of wasted canvas personal works!!!!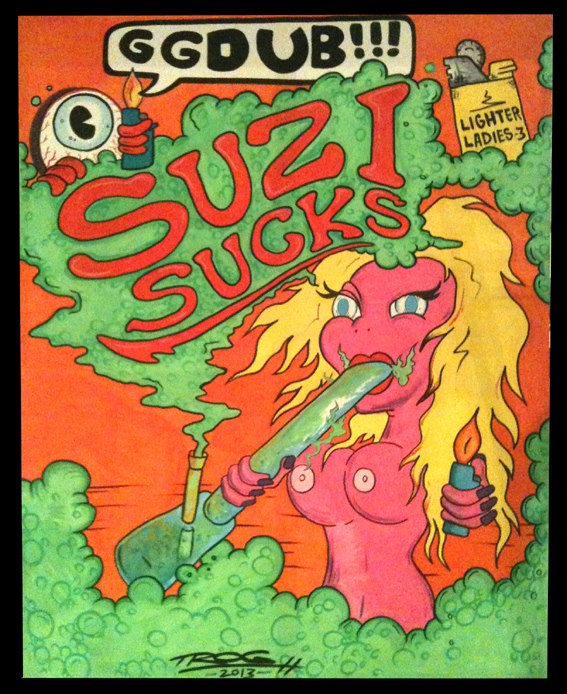 Do you smoke marijuana?
YES PLEASE!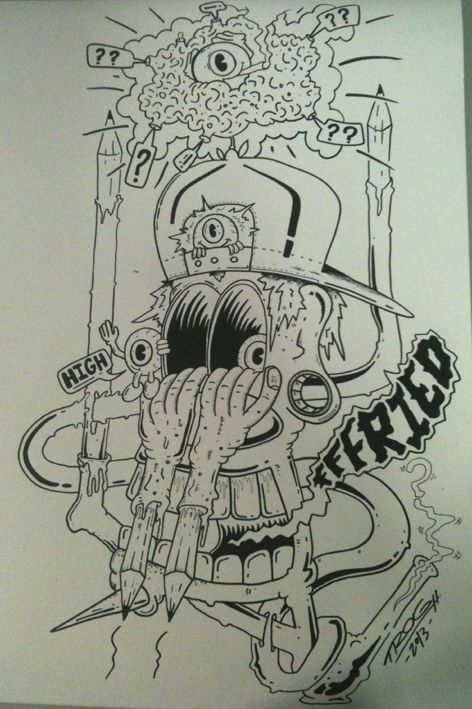 What do you smoke out of the most?
My bong!!!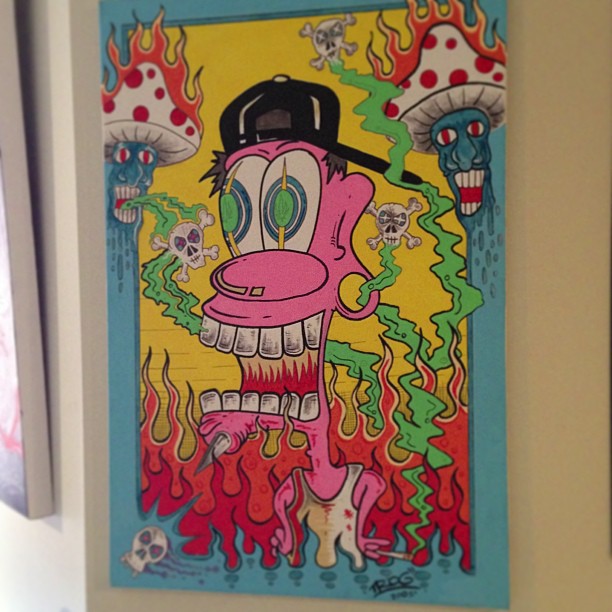 When is your favorite time to smoke?
Best time to smoke is when I'm coming down!!!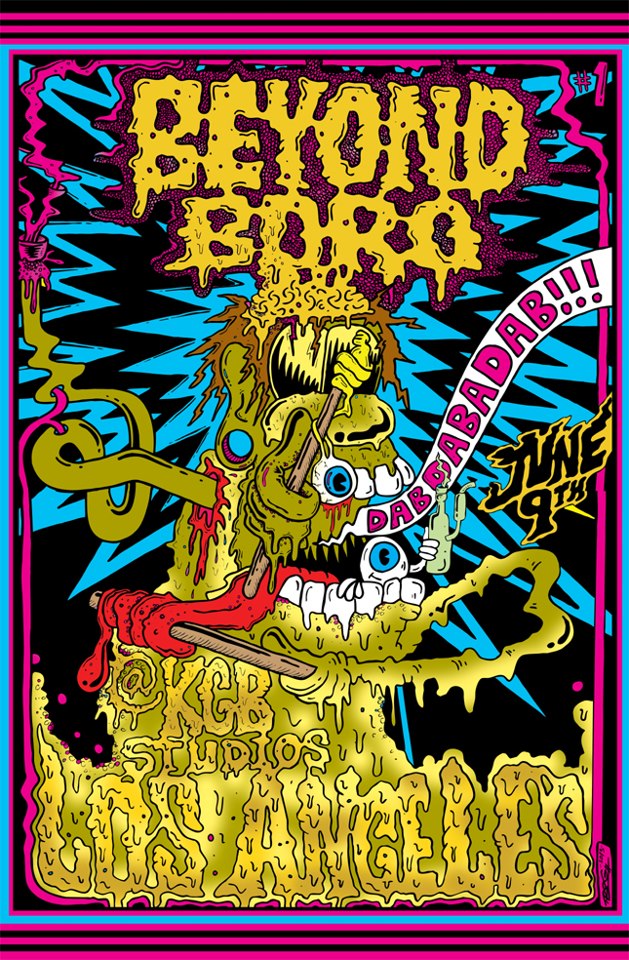 What kind of music do you listen to while you paint?
Listen to all the good stuff – what's currently getting played in my car would be – Johnny Cash / NOFX / Green Day

Find TROG on facebook for more great paintings or follow him on instagram @artoftrog.
TROG's Marijuana Art