StonerDays presents the Top 10 Halloween Munchies. Being a stoner means being accustomed to having the munchies. Munchies, the subtle and sometimes aggressive hunger that hits your entire solar plexus. So naturally us seasoned smokers already have our go-to's on deck, or ready to soar to the store with no list needed. Why is that you might ask? Well because your high, but this mouth watering study should shed some fluorescent light on the subject. Take a look at a pot heads most beloved candies.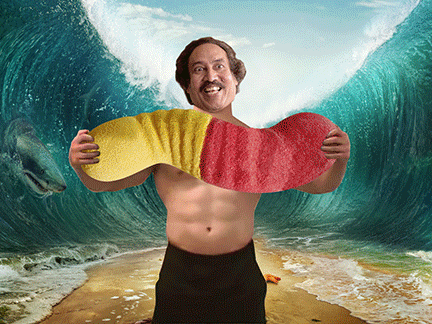 #1- SOUR GUMMY WORMS- A staple in almost everyone's childhood and a tokers best homie. The tangy crunch of granulated sugar hits your flavor receptors and wakes them the funk up! Very similar to the look and feel of the THC crystals gleaming on the prettiest sativa nug. Once the sour fades you're left with a sweet chewy treat.
#2- REESE'S CUPS- There might not be a better combination than chocolate and peanut butter… EXCEPT both of these paired together with Mary Jane of course. Going beyond the taste for a second the economics make sense; butter cups are thick, creamy, and somewhat filling. Cop yourself a king size and you might find yourself satisfied and skipping that extra trip to the 7/11… more cash for Garcia Vegas to start the process from scratch.
#3- MARSHMALLOW PEEPS- Multi-Colored and ready to brighten your day with soft pillow like goodness, it's the unforgettable Marshmallow Peeps; and they've earned they're spot on this list. These goofy, gooey, pastel pals are perfect for any get high session.Don't make the mistake of limiting these sweet treats to only decorative baskets. Bong rips become a bridge between stoner and peep as you witness your munchies fly out of the package and into your soul.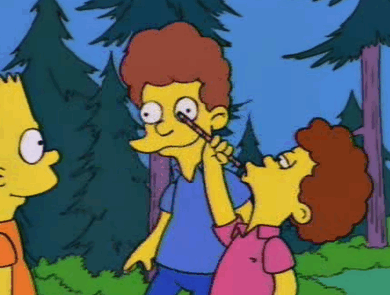 #4- PIXY STIX- Obviously a pure sugar candy with all the flavors of your favorite Kool-Aid will make you smile as well as exhale a big "OH YEAH". Straight to the point thinking is preferred when we travel to the moon. Pixies allow you to grab, tear, pour, and enjoy.
Chronic Class On Halloween Munchies
Cannabis Sativa is multi-dimensional almost literally, having many properties and more active ingredients than just THC. One of these being cannabis sugars. Cannabis naturally has a small percentage of sugar within the bud. When we ingest these sweets they have a reaction with these sugars as well as other cannabinoid receptors in your stoned system letting you know these snacks are not only delicious but decadent, not just blueberry but bliss. Depending on your strain of the day your taste buds will dance to the indica, sativa, or hybrid munchies; stoner scientists unite!
#5- JELLY BELLIES- These beans are not the Mexican kind but will jump straight into your belly. Jelly Bellies have been a chronic favorite since the 1860's. Jelly Bean began manufacturing and pushing for these hand full of happiness to be shipped to the soldiers during the Civil War. Toke up don't tote guns, munch treats instead of shooting up the streets. Jellies come in multiple flavors and special edition variety bags. Get as faded as you'd like because you're safe, you'll never trade your life savings for beans… You've already got the best ones!
#6- NERDS- By now we know nerds are awesome and the candy is no exception. Like yin and yang the link and purple pebble like crunch is balanced, giving off mostly sweet and at the same time tangy sensations. Some pour them down their throats all at once. Others suck every ounce of goodness until all that remains are the tiny translucent nuggets and memories.
#7- HARIBO GUMMY BEARS- Purchasing a bag of these bears and a bag of Kush simultaneously is second nature. The perfect representation of Candy Land meets Willy Wonkas trippy factory come to life and in your loft. Gummy bears sing and scream on the way down as you smile in a Nirvana like high state. Munchies that catch your eye while captivating your tounge sensors.
#8- CRISPY M&MS- A rare delicacy that's hard to spot on the shelves these days, but worth the extra detective work. M&Ms are a staple for most chocolate lovers and these crunch with the goodness of Whoppers. Crispy and colorful and all one flavor but far from a monotone bite. It's no wonder Detroit stoners will loose 2-10 minutes at the grocery search for the family size of this classic.
#9- STARBURSTS- Ganja takes the body and mind to infinity and beyond. Every stoner is their own honorary astronaut, Buzz Light-year in the flesh. Starbursts just by the name take you to foreign nebulas and galaxies of energy. Endlessly juicy and tropical, perfect to take on hikes and beach trips every stoner and their Mama loves Starbursts. It's one of those rare occasions when you can say every flavor tastes like a dream. Pocket size and ready to party.
#10- AIR HEADS- We are them and they are us! Stoners, aka Pot heads, aka Air Heads love these harder than we love melted cheese on toast. Air Heads have the possibility of being manipulated into so many combos it's ridiculous; suck, chew, roll into a ball, hot dog, intertwine flavors, virtually limitless possibilities. The mystery flavor pairs well with any flower, concentrate, or vape choice. Low, exotic fruity notes will carry you to a destination far beyond the cerebral reach.