StonerDays recently had the pleasure of enjoying The Brew Pipe and it was to say the least it's Awesome! The great thing about Brew Pipe is it works well with when cooking BBQ for any occasion. Just simply load your bowl and beer and enjoy.
Brew Pipe was born on a warm summer night when Eben Piazza was enjoying a relaxing night with friends on his porch. Eben was trying to enjoy his favorite beer (Sierra Nevada IPA) and a smoke (legal of course), but kept misplacing either the beer or the pipe.
Frustrated Eben decided he had to either grow an extra arm, or invent a way to drink and smoke. After many failed attempts at sprouting an extra limb, he turned to plan B and created the Brew Pipe.
Working with local glass blowers multiple prototypes were created, and tested, until the ultimate pipe was created.
We are excited to bring you the Brew Pipe, and look forward to making your life a little happier.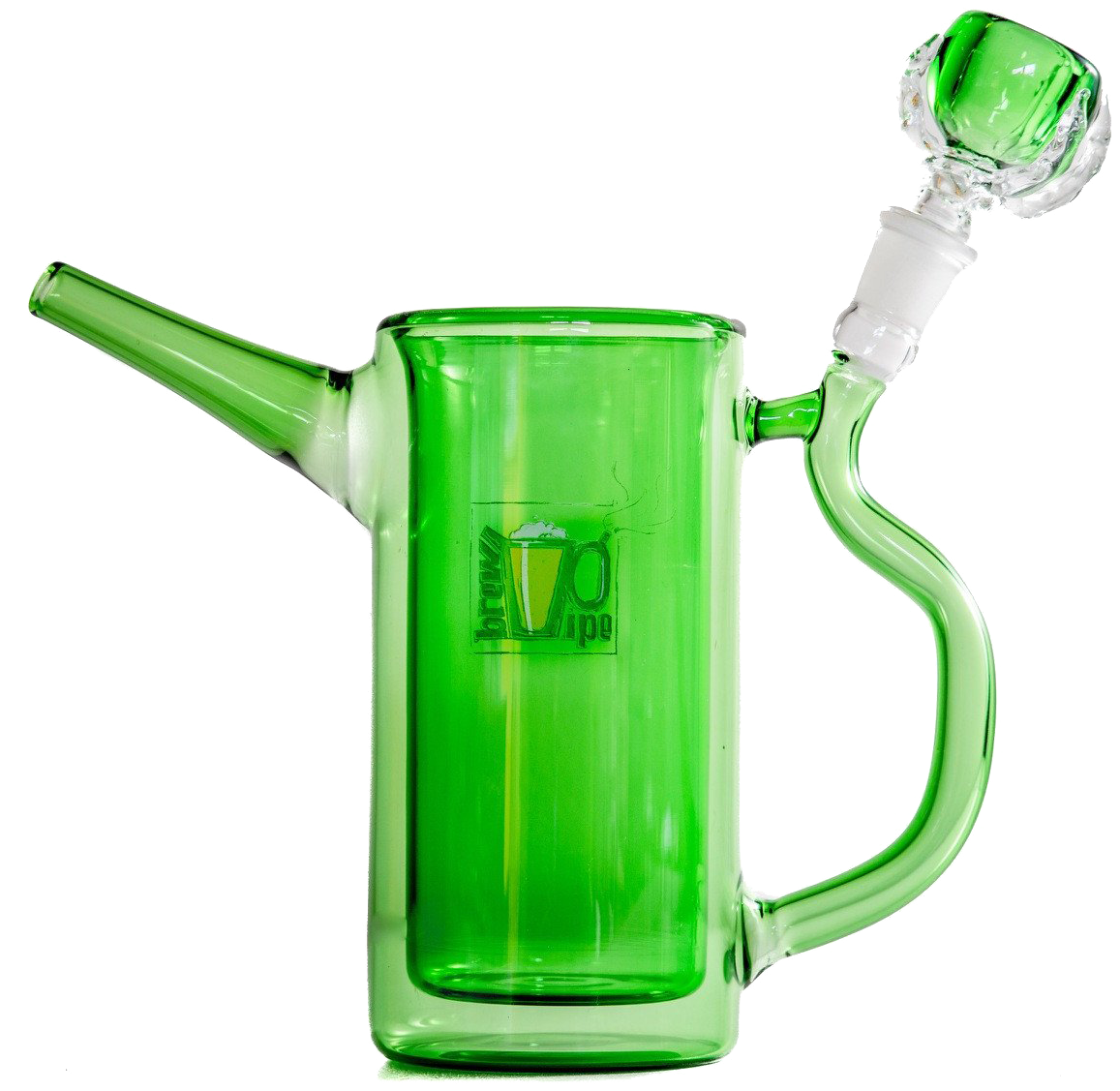 Imagine the feeling of pure happiness that comes when you have a good drink, and a quality smoke. Whether it is relaxing after a long, stressful day at work or getting ready for a night out you can always look forward to a cold beverage and soothing smoke.
The Brew Pipe is a pipe as unique and one of a kind as you are. No more looking for a way to enjoy your two favorite activities; the Brew Pipe has you covered.
Simply fill the mug with a delicious drink, pack your choice of attachment and enjoy. The separate outer smoking chamber means the smoke is cooled for your enjoyment, but does not mix with the drink.
Hand blown from the highest quality borosillicate glass
Customize with different attachments to suit your smoking desires
Easy to clean and store
Use with, or without water
Comes equipped with a dope claw bowl, perfect for enjoying your favorite dry herb or tobacco.