StonerDays Presents: Stoney Santa!!!
StonerDays Presents: Stoney Santa !!! is coming to town. So get your edibles out and make sure you leave Santa a fat bong load. Tis the season to get on your comfiest pajama's and spark up some Kush. Santa Clause is coming to town and he's gonna want to smoke some green. Forget about the milk and cookies, this year he's got a fat blunt waiting under his list.
This you've been naughty or nice. This year spark some trees instead of lighting them up. We have some of the best combo's on the planet. This year treat you and everyone you know to some new gear from StonerDays. Stoney Santa video is a sneak peak into his night as he must go around the world and seek out all the good stoners.
Get the best this season before the Kushmas Celebration. This collection is some of the sickest gear made. Everything is made by Stoners for Stoners here in the U.S. Don't forget to use code KUSHMAS and get up to 50% off your order. If you blazed you'll be amazed at the wide selection we have in store for you.
Merry Kushmas!!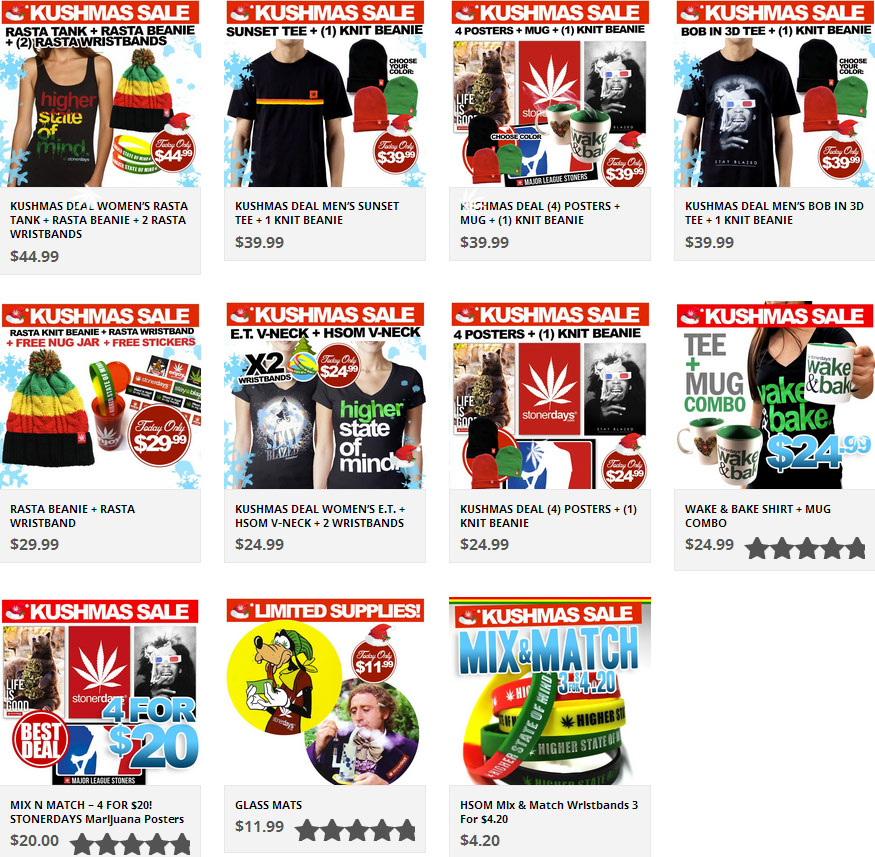 StonerDays Presents: Stoney Santa!!!