Have you ever been so hungry from the munchies you could eat a horse? A hippo? An Elephant?
Well Stonerdays does not suggest you eat any of those circus animals but maybe… The Stoner Secret Menu!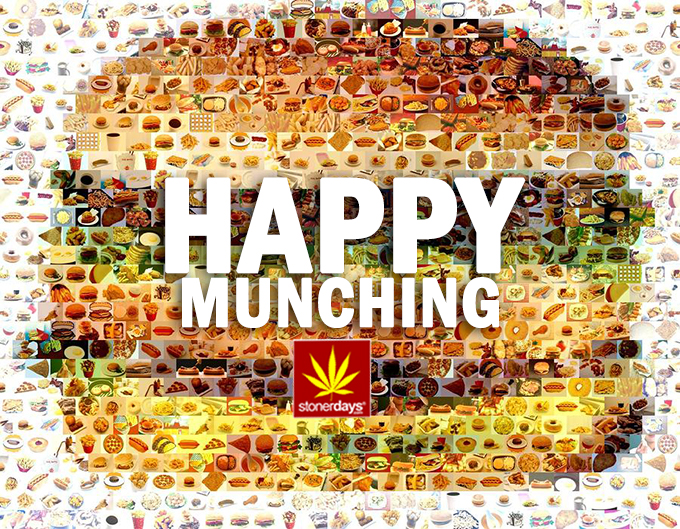 We set out to find the best secret fast food menu items that money could buy and these are the restaurants what we came up with:
1. In-N-Out: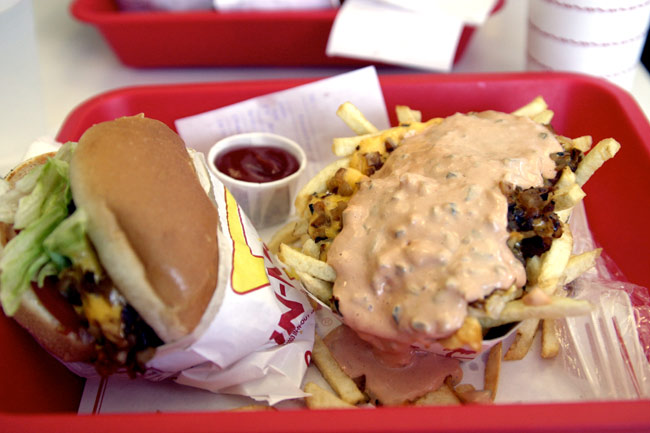 The Monkey Style (a burger with animal fries in the middle of it)
The 4 x 4 (4 beef patties in a burger)
The Flying Dutchman (the poor man's burger: 2 patties, and 2 pieces of cheese, nothing else)
The Protein Style Burger (a burger with out a bun, wrapped with a lettuce leaf )
The Grilled Cheese
The Neapolitan Shake (vanilla, chocolate, and strawberry)

The Animal Style Burger

(and animal style fries)
2. Del Taco: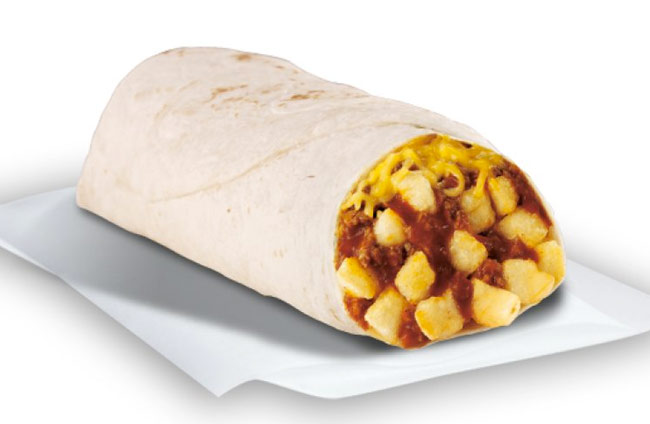 The Stoner Burrito (bean and cheese burrito with fries, special sauce and red sauce or green sauce)
The Bun Taco (taco filling inside of a bun instead of taco shell)
A Cheese Burrito (sour cream, red sauce, no beans)
A Combo Cup (ground beef, beans, cheese, and red sauce in a cup with tortillas chips on the side)
The Green Bean Machine (an egg and cheese burrito with beans added and green sauce)
3. Jack in the Box: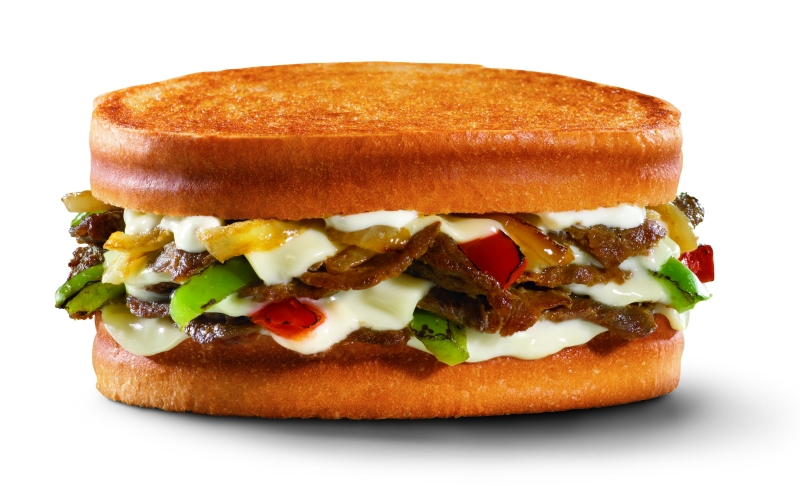 Sourdough Cheesesteak Melt

The Ciabatta Bacon Cheeseburger
Grilled Breakfast Sandwich, Loaded
Bacon Bacon Cheeseburger (bacon bites and bacon strips)
Sourdough Bread (Any Jack in the Box burger or sandwich can be ordered on sourdough)
4. Taco Bell: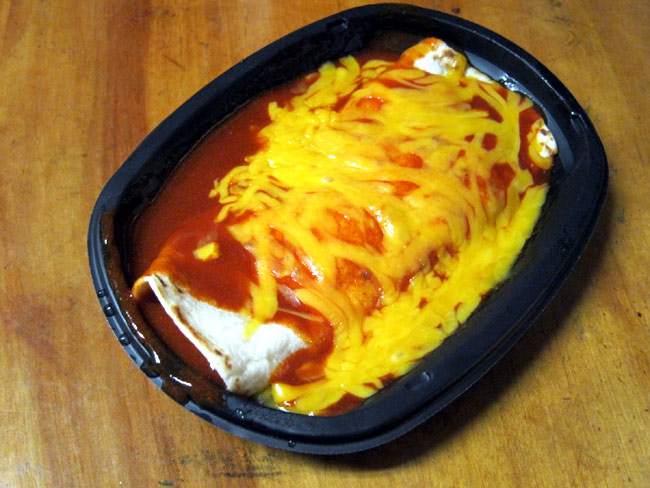 The Enchirito (a regular enchilada, stuff it with beef, beans and cheese then finish with diced onions and red sauce)
Lava Nachos (Lava sauce on top of nachos)
The Superman (cheesy double beef burrito with potatoes, sour cream, guacamole and crispy tortilla strips)
A Double Grilled Quesadilla (a quesadilla grilled on the skillet twice, a stoner delight)
A Chili Cheese Burrito
Cheesaritos (a generous portion of cheese with scallions and taco sauce rolled up in a soft tortilla shell)
5. McDonald's: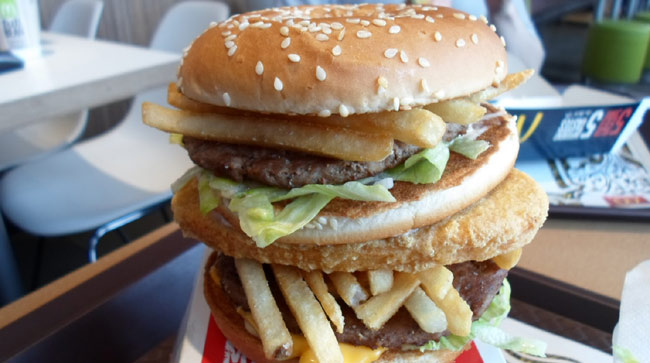 The McGangBang (McChicken sandwich inside a double cheeseburger)
The Monster Mac (8 Beef patties)

A Pie McFlurry

(buy a pie, you can actually have it blended into your McFlurry)
A Grilled Cheese on a bun
Chicken and Waffles (a McGriddle sandwich with chicken in the middle)
Fries with Big Mac Sauce
Land Sea and Air Burger (a beef, chicken and fillet-o-fish patty)
6. Burger King: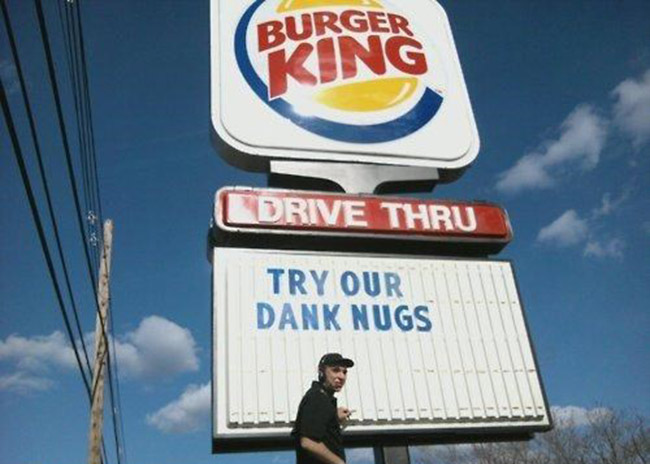 Frings (Onion rings and french fries together)
Suicide Burger (4 beef patties, four slices of cheese, bacon and special sauce)
The BK BLT (The classic sandwich fillings in a burger)
Veggie Whopper
BK Ham and Cheese (served on a hamburger bun with lettuce and tomato)
Mustard Whopper
BK Club (chicken sandwich with bacon, tomato, cheese and mayo)
7. Arby's: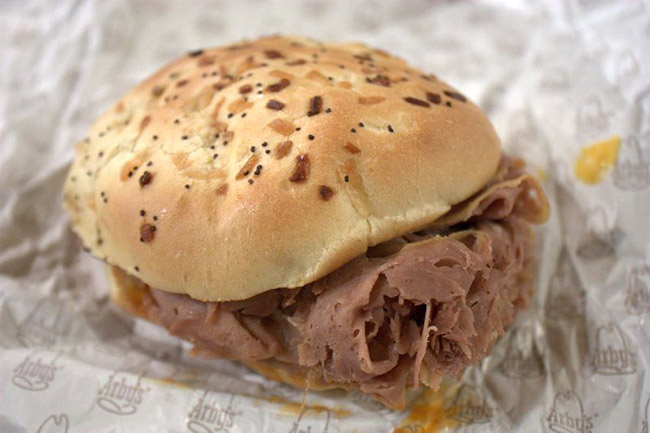 Super Roast Beef Sandwich

Bacon Beef n' Cheddar (the classic Beef 'n Cheddar with mouth-watering strips of thick-cut pepper bacon)

The Ultimate BLT Sandwich

Jr. Deluxe

Chicken Cordon Bleu Sandwich

(chicken breast fillet topped with thinly sliced roast ham, swiss cheese and mayo)
Roast Ham & Swiss Sandwich
8. Starbucks
Java Chip Frappuccino (or double chocolate chip if preferred)
Turtle Frappuccino
Cotton Candy Frappuccino
Samoa Cookie Frappuccino
Nutella Frappuccino
9. Chipotle
Quesorito (rolled together with any fixings you ask for and wrapped in a cheese quesadilla)
Nachos
Steak Quesadilla
Crispy Chicken Taco's
1,500 Calorie Super Burrito
Taco Salad
Single Taco
10. Subway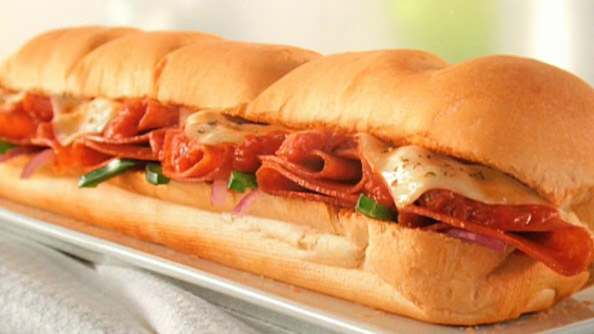 Pizza Sub (tomato sauce, salami, pepperoni and cheese)
The Wing Effect
The Old Cut
You really can't go wrong with any of these stoner munchies. Next time your up late stoned out of your mind with the tummy rumbles, check out the stoners secret menu and you are on your way to a big stoner smile. Wanna show the world your stoner munchies? Send in your pics to [email protected] or click the button below. Thanks for the support. Stay Blazed!

Stoner Secret Menu