Stoner Problems
"Bitch! You know what I want! I wanna talk to Samson! Fly me to the moon like that bitch Alice Kramden! 'Cause it's hard being black and gifted! Sometimes I wanna throw it all down and get lifted"!
Smoking marijuana is fun and it can relieve stress but sometimes as stoners we come across some… Stoner Problems. What are these "stoner problems" you may ask,  here's our list of problem's that all of us stoners have dealt with.
1. Trying to smoke outside when it's windy.
2. Having the munchies. Nothing in the fridge.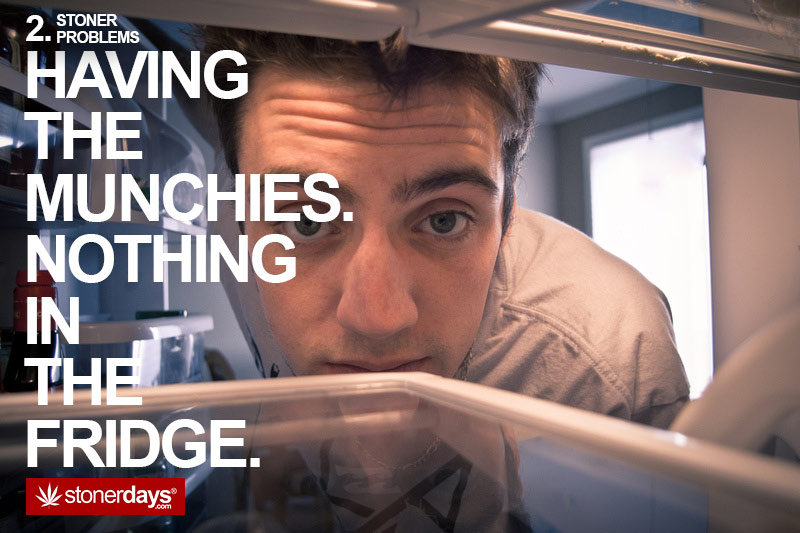 3. Your only lighter runs out of fluid.
4. Jobs that drug test.
5. You start panicking because you had something to do in an hour and got carried away smoking… it's only been 5 minutes.
6. Every destination is 10 times further than it is when you're sober.
7. You set the fire alarm off in your work bathroom and have 2 minutes to make it stop before the entire building goes off… you're stoned as fuck.
8. When somebody fucks up the rotation and you get skipped.
9. Your bank account hits single digits.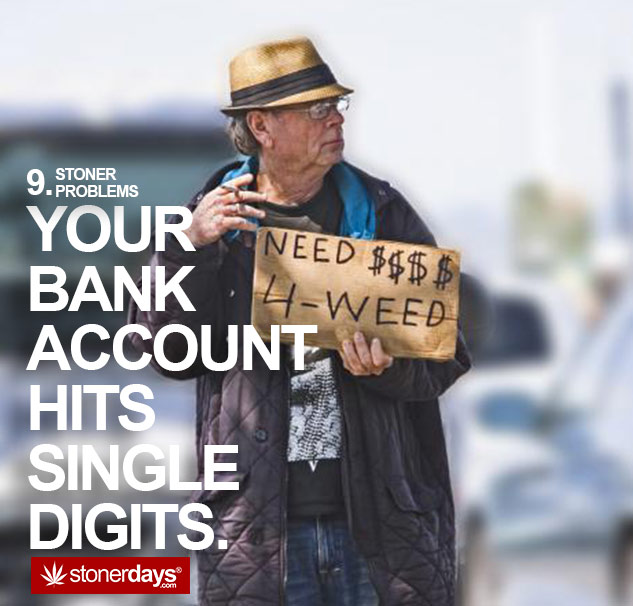 10. Trying to save money by buying larger amounts of weed, realize you end up smoking more of it.
11. Scraping out your pieces for resin because you ran out of weed.
12. Restaurants that don't deliver.
13. Spilling bong water on your couch/carpet/clothes.
14. Dealers that don't sell dub sacks.
15. When someone slobbers all over the end of the blunt.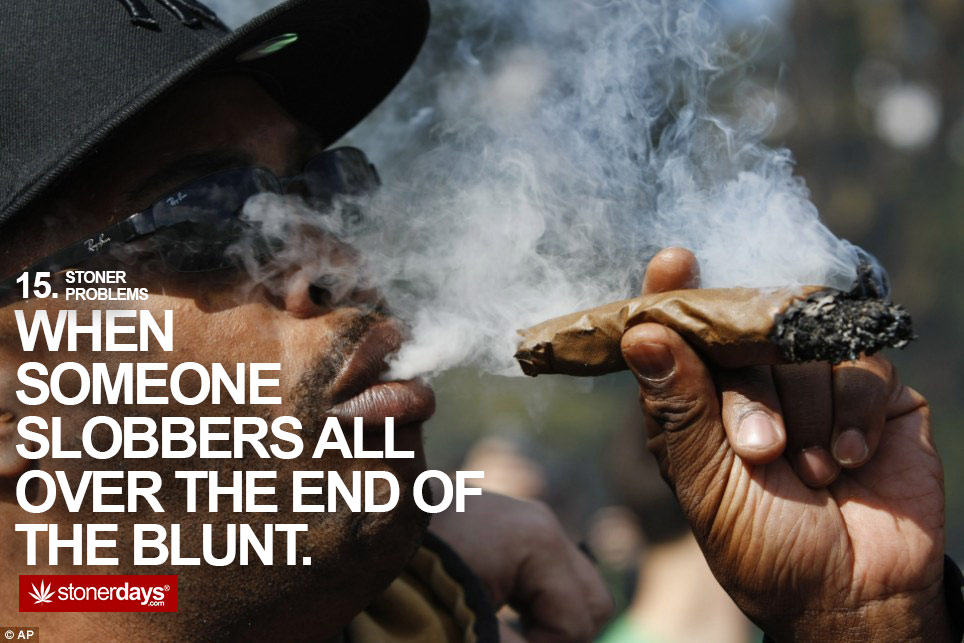 16. Waiting an hour before an edible kicks in.
17. Every car is a cop car.
18. Roommates that don't have any weed but insist on smoking your weed.
19. Your dealer gets arrested.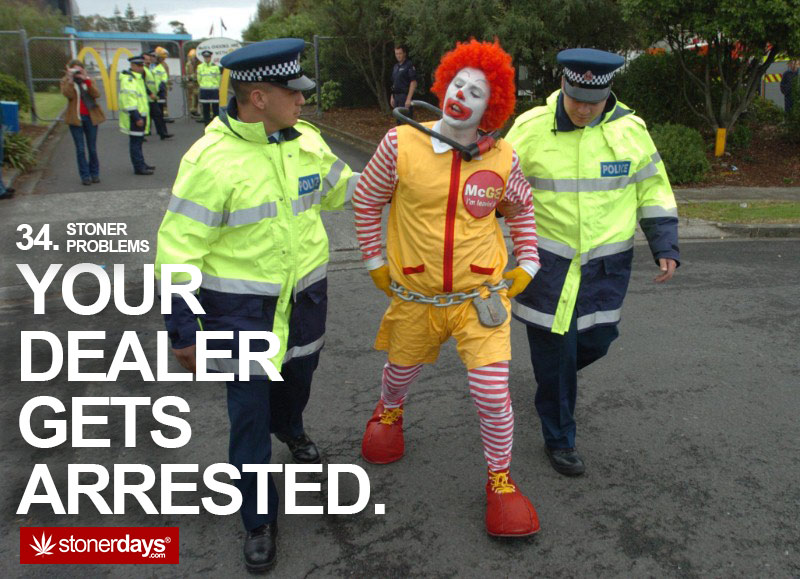 20. Trying to pack a piece or roll a joint in a car at night using the ceiling lights inside… not suspicious at all.
21. Smoking people out who never return the favor.
22. Your girlfriend doesn't know you smoke.
23. Red Eyes. No Clear Eyes.
24. Driving all the way to your favorite fast food joint and realizing their closed.
25. Your parents are always home.
26. Burping up smoke.
27. Not having air freshener, body spray, or any other way to hide the fact that you wreak of weed.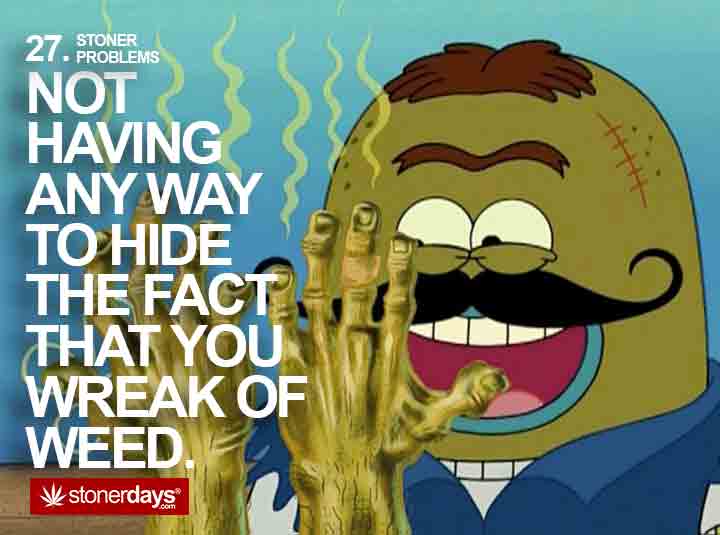 28. How much weed it takes to make decent edibles.
29. Getting ash in your mouth.
30. Trying to smoke and drive at the same time.
31. The slide on the bong breaks, you're too lazy to buy another one.
32. When your parents ask if you've been smoking weed.
33. Not knowing how to make any friends any other way than by asking them if they smoke weed.
34. When you're talking to someone high and you can't speak right.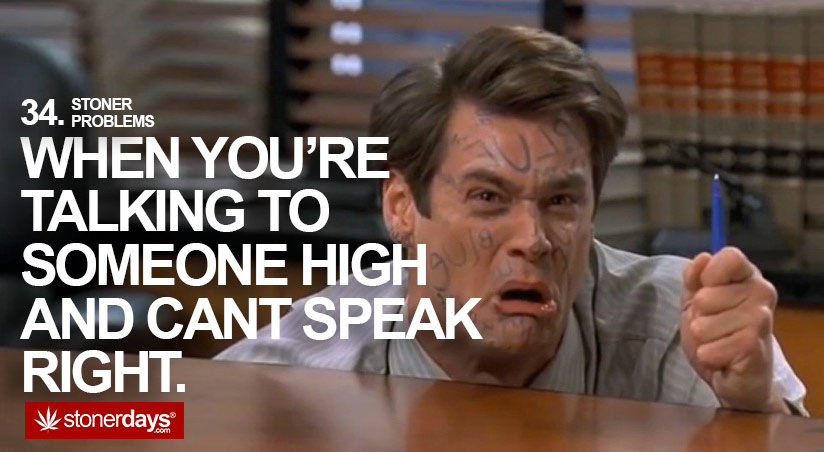 35. Forgetting someones name five seconds after meeting them.
Stoner Problems