Stoner Cookbook; Cannabis Chocolate Chip Vanilla Cookies
With such an awesome title, how can you not be intrigued as to how to make this amazing holiday treat? It's medicated, delicious, and can make the perfect addition to a holiday party or as a present. These cookies are your normal medicated chocolate chip cookies but with a twist! Theres vanilla pudding added in as well, giving these cookies a different taste then what most people are used to. This will definitely give you the upper hand at winning who makes the best cannabis cookies!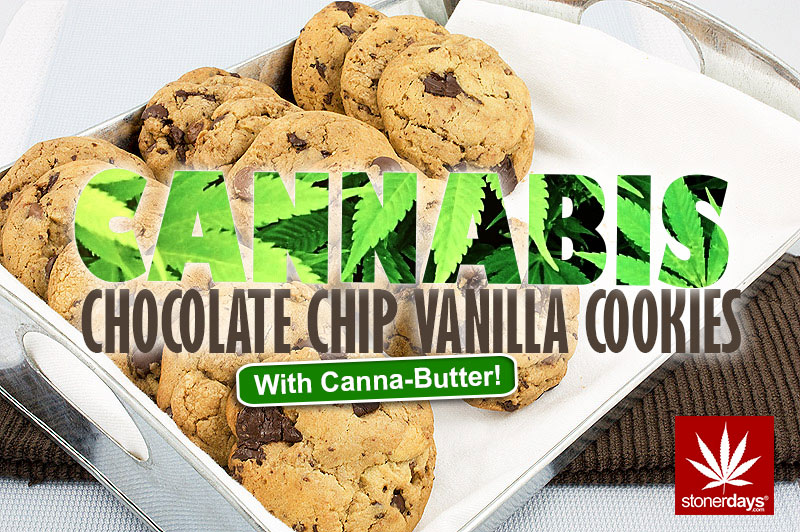 What You'll Need;
2 cups semisweet chocolate chips
1/4 cup white sugar
1 teaspoon baking soda
3/4 cup packed brown sugar
1 teaspoon vanilla extract
1 (3.5 ounce) package instant vanilla pudding mix
1 cup canabutter
2 1/4 cups all-purpose flour
2 eggs
As always, you first preheat the oven. This recipe calls for the oven to be set to 375 degrees. Grab a mixing bowl and mix in your sugars and the cannabutter, mixing them together well. Add in your eggs, pudding mix, and vanilla. Stir everything together until the mixture is creamy. Mix together the flour and baking soda and gradually add in to the mixing bowl. Stir everything together well (use a mixer if it makes you more comfortable). Then, proceed to stir in the chocolate chips. Measuring them out by the teaspoonful, place the cookies on to an ungreased baking sheet (Or you can grease it with some cannabutter to give the cookies an even stronger effect). Bake the cookies in the preheated oven for about 11 minutes or until they are lightly browned. Allow the cookies to cool before serving and enjoy your new twist on an old favorite!
Stoner Cookbook; Cannabis Chocolate Chip Vanilla Cookies