Steve Miller Band Concert
The Steve Miller Band is an 1967 classic American rock band from San Francisco, California. They are well known for their many countless hit songs from the mid-70s. Some of the favorites include The Joker, Fly Like an Eagle, and Take The Money and Run. Millers 1978 album, "Greatest Hits 1974-78," became one of the best-selling releases of all time, selling millions of records every year.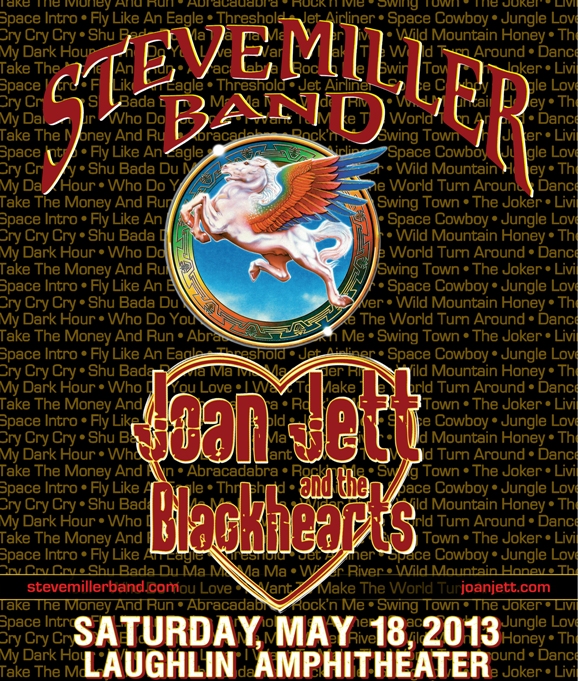 This past weekend of May, 18th, The Steve Miller Band played in Laughlin, Nevada. The festival was set up in the Laughlin Amphitheater between The Golden Nugget and The River Palms. Being a huge fan of Miller I knew I had to see him live, my friends and I had already planned on going out to the river for our annual river extravaganza so we decided we would plan on seeing him play.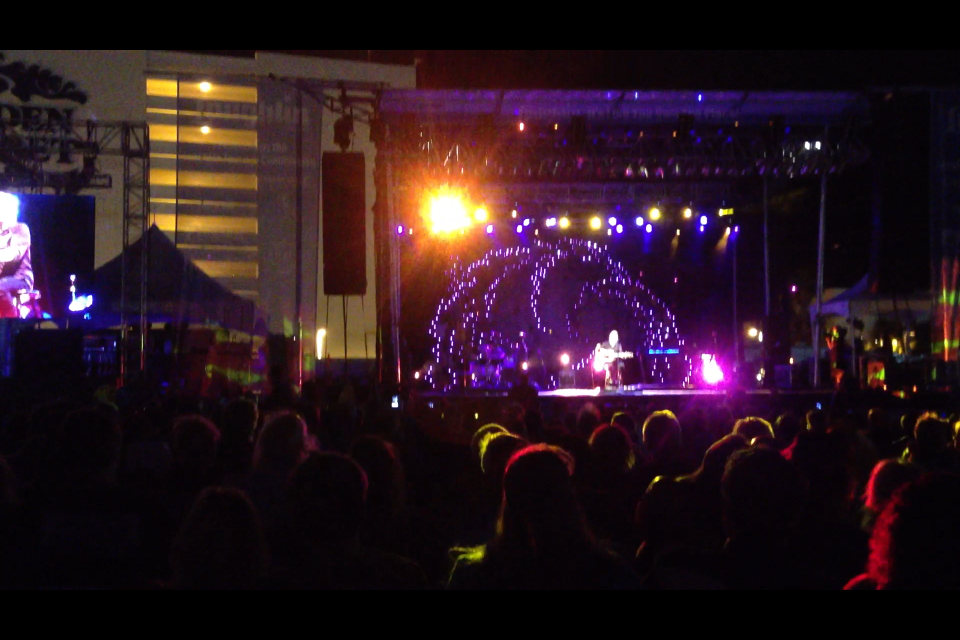 We traveled out to the desert on the highway 40 Thursday afternoon, once settled in we began our usual partying of getting super stoned and drunk. Friday we dragged ourselves out of bed, wake and baked (a must) and then continued the fun out on the lake. Once Saturday came we were all having such a great trip already that we knew Steve Miller Band was going to be epic. After having an amazing day out on the the boat surrounded with awesome friends and family and of course some really great kush, we went back to our rooms and got ready for the concert.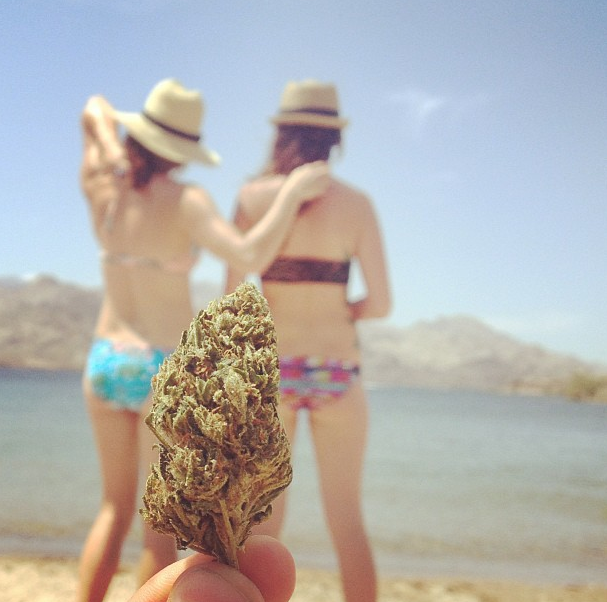 Suited and booted we headed out on the strip. First stop, the bar to grab some beers then to in n out for a bite to eat. This night was already turning out to be a blast and got even better once we were at in n out. We met a pretty cool homeless man named Mel who was dressed in a marijuana leaf hat. We partied it up and smoked out with him. After our session it was time to head to the concert, we hadn't gotten our tickets yet so we needed to book it over there fast.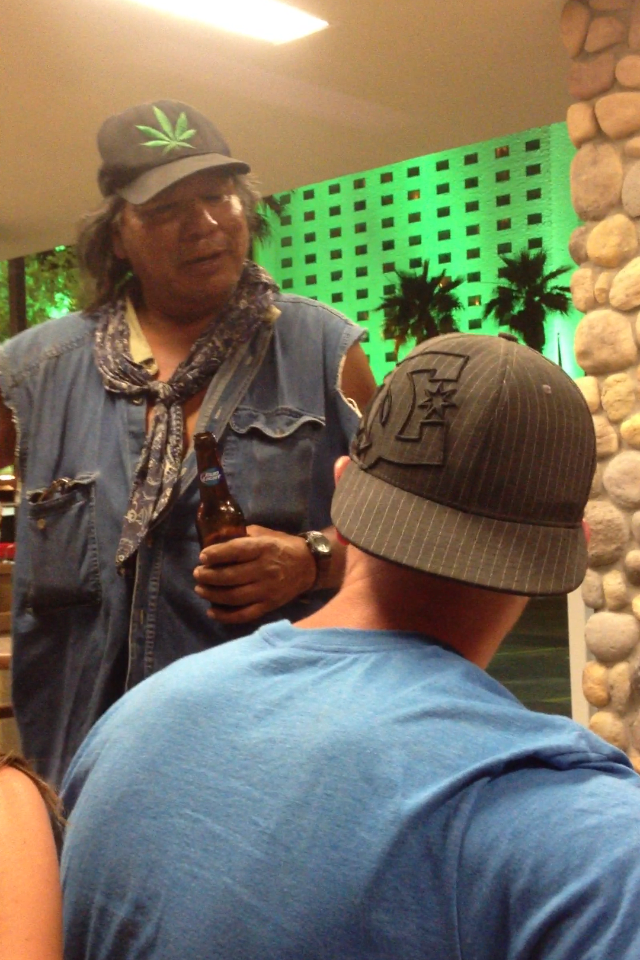 We arrived to the ticket booth to realize they were sold out! Oh no! My friends and I looked at each other and knew there was only one thing to do… sneak in. We scoped out the place to find an opening some where or maybe a gate to hop over. A half hour passed by with no luck till all of a sudden my friend Andrew began walking into an opening with security guards. He walked right past them, I looked over at my friends Liz and Martin and we proceeded to follow him through. We got in! I couldn't believe we walked right past the guards and no one stopped us! "Woowhoo! Yeah buddy, lets do this!" shouted Martin.
We found some decent seats, bought some more drinks, and zoned into the amazing melodies flow from Millers guitar.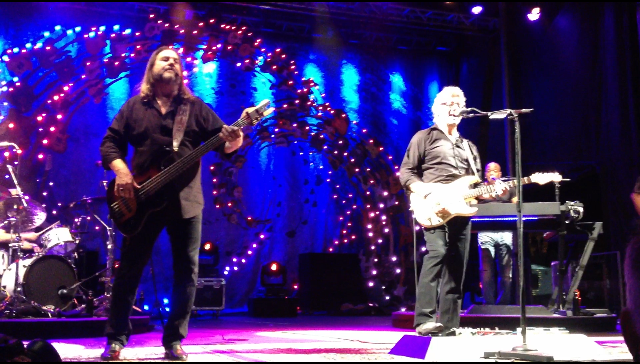 Fly Like an Eagle played as Martin spun me around and we danced the night away.
After a few songs the liquid courage (alcohol) was settling in, we decided we needed to be closer up to the stage. As we found our way to the front we were entrapped by the flood gates along with more security guards. With one quick glance away from the security guard we jumped over the gates and ran up to the front of the stage. We came, we conquered, and we partied hard. Andrew lit up a nicely rolled blunt and passed it around as we listened to the last final song, my favorite, The Joker. Miller jammed out, smiling down at us as we sang along to the lyrics,"'Cause I'm a picker, I'm a grinner, I'm a lover and I'm a sinner. I play my music in the sun. I'm a joker, I'm a smoker, I'm a midnight toker, I get my lovin' on the run."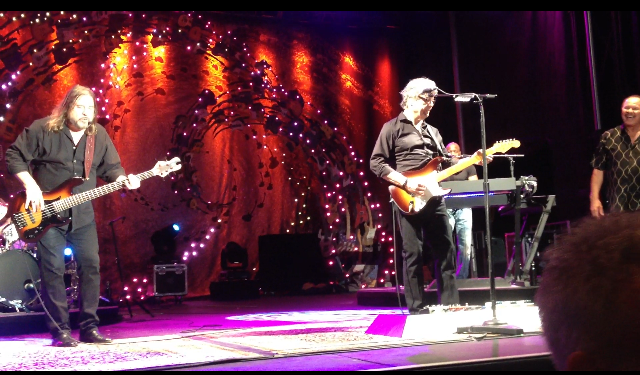 Stoners pack your bowls and set out on an adventure to a concert! Please remember to always stay blazed.
Steve Miller Band Concert