Medicated Stir Fry; Stoner Cookbook
Healthy eating is important in the life of a stoner! Stir fry has always been a favorite of mine and now you can make it medicated! It's a far cry from the food we made in Home Ec in middle school but it tastes even better, now that we're old enough not to burn the veggies to the pan. You can add in veggies or meats if you feel like it and of course, more bud if you feel inclined. Just always remember that eating cannabis is much different than smoking cannabis and you should always know your tolerance before eating too much!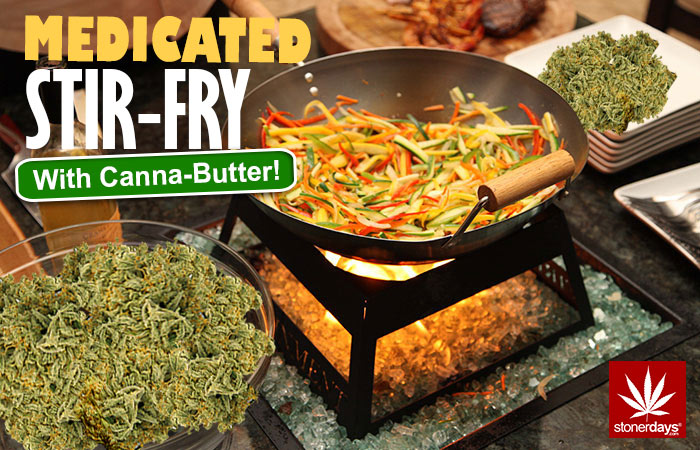 What You'll Need;
1/2 oz fresh herbal seasoning of your choice
1 Green Pepper
2- 4oz butter or cannabutter
1 Yellow Pepper
1 Red Pepper
1/2 small onion
First, take the three peppers and cut them in to strips, about 1/2 inch wide and the proceed to chop the onion in to small pieces. Put all of the veggies (and meats if you so choose) in to a skillet and add in your Cannabutter. You can replace the butter with cannabis infused olive oil, as well, if you want to be a little more health conscious. Sauté everything until cooked well and then serve the mix over rice or noodles or alone if you'd like. As for the leftover oil in the pan, you can pour it over the rice/veggie/meat mix to ensure that you get the most out of your meal! Enjoy your medicated stir fry!
Thanks THC Finder for this awesome stoner recipe. Find more at www.thcfinder.com
Medicated Stir Fry; Stoner Cookbook