Medicated Hummus; Stoner Cookbook
One of my good friends sent me this recipe and it looks really delicious actually. I don't tend to like hummus but I would definitely recommend trying this recipe out if you're looking for something new to try. Not only that but hummus has amazing health benefits, including high amounts of fiber and protein. Since hummus also contains beans, hummus has the potential to lower cholesterol and reduce the risk of cancer. If you're looking for a new healthy sandwich spread or chip dip, give this hummus a shot (it'll also get you stoned so if it doesn't taste that great, at least it'll have a good effect).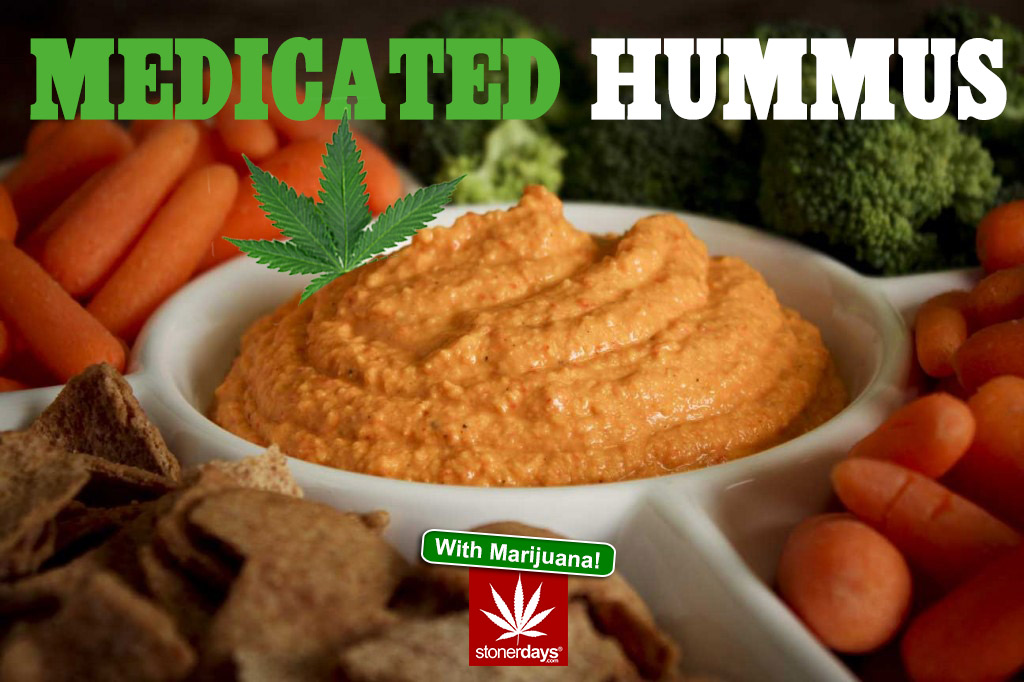 What You'll Need;
1 teaspoon ground cumin

1/2 teaspoon ground pepper

3/4 cup Tahini

3/4 cup THC olive oil

One 15 oz can garbanzo beans

3 grams kief

3 Tablespoons fresh lemon juice

1/4 cup roasted garlic

1 teaspoon salt
Since this recipe is designed to be pretty stoney, your first step is to heat up your THC oil in a medium sized pan over low heat. Add in your keif as well and let it simmer. Never let the mixture boil, as you'll lose precious THC to the heat. Allow to simmer for about ten minutes, stirring constantly and keeping an eye on it. You can add more keif in if you want or if you'd prefer a less strong end result, you can substitute normal olive oil for the THC oil. Remember that eating you cannabis effects you differently then smoking it and you should know your tolerance before making your edibles too strong.
Then, take the tahini, garlic, lemon juice, beans, and cumin to a food processor and grind everything in to a paste. Then, slowly add in your oil, blending the mixture occasionally. Once you've added your satisfactory amount of THC oil, you can top the hummus with salt and pepper to taste if you'd like. This delicious and healthy snack is great for pita dipping, chips, or to take the place of mayonnaise in sandwiches. You'll get a much more intense flavor without the added fat. Enjoy your hummus!
Medicated Hummus; Stoner Cookbook