I'm Great – Ch@ng3 & Beejan
The story of Ch@ng3 & Beejan has a nice stoner twist to it. After getting past some court issues in 2011, Portland, OR videographer/rapper Beejan Iranshad was trolling for music video work on Craigslist, in San Diego, CA. Seeming to be unsuccessful, it wasn't until SD rapper, Ch@ng3 (pronounced change) responded with an email, while he was working out of a dispensary in North Park. After developing a friendship over the passion for music/film/weed, Beejan traveled to San Diego's tiny beach community, Ocean Beach, to film the "Lion Face" music video for Ch@ng3. The video turned out so well, the two decided to collaborate on a mixtape together. In March 2013, they released their first mixtape together, appropriately entitled, Hi on the Couch.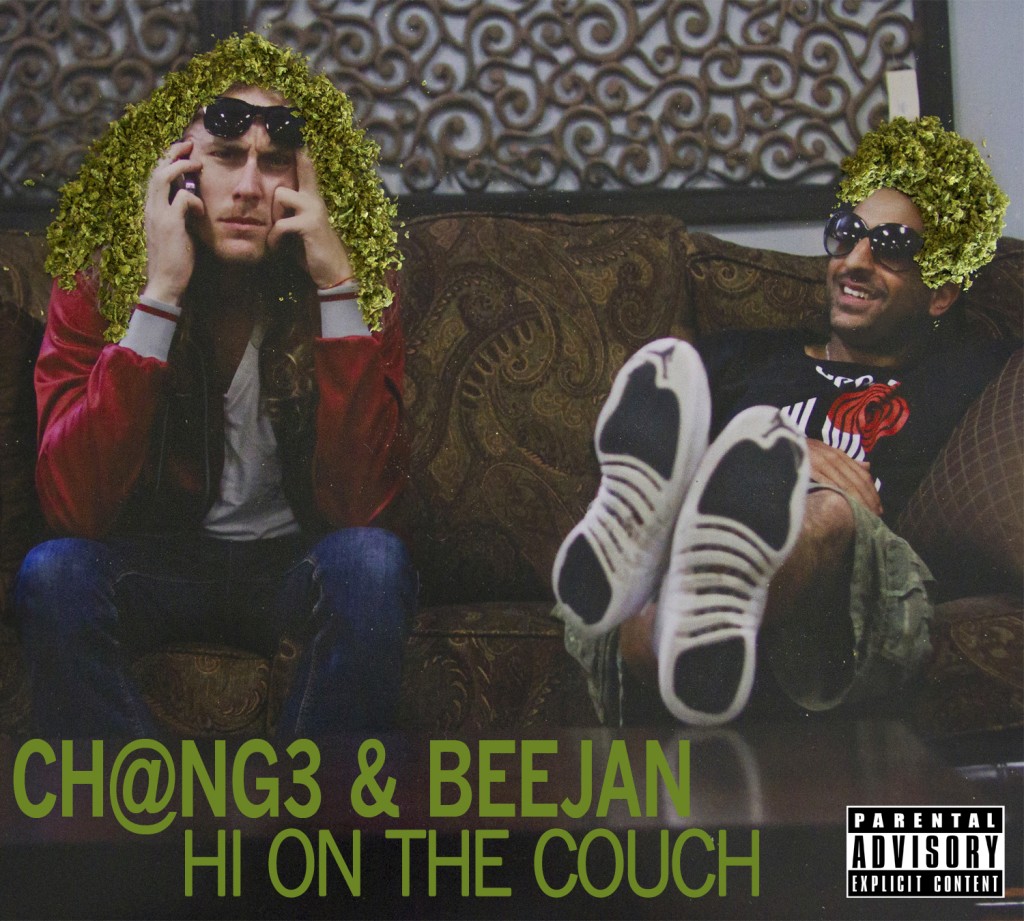 Hi on the Couch is uniqely crafted album. Ranging from party songs about money, bitches, and drugs – to more slow sedated songs about family, uncertainty, and life struggle. The mixtape and videos they have released to accompany the tape, has both gotten them national coverage as well as local acclaim. 
"I'm Great"  is the new music video from Ch@ng3 & Beejan, is a tale of doing drugs alone under the perception that everything is ok. Once again, they team up on the hook with their friend Clint Westwood.
(WARNING: video contains explicit drug use MATURE AUDIENCE ONLY)
I'm Great – Ch@ng3 & Beejan