Stoney Santa's 2018 Holidaze Gif Guide By StonerDays
IT'S TIME TO GET EXCITED! We've got totally original, unique gifts ideas that will charm them all.
Gift shopping can be tricky for some people, but stoners are some of the easiest people to satisfy. That's why we make it easy to find your favorite stoner gear and accessories. With our head team always working on the hottest ideas that can be worn at any event.
Black Friday Sale starts 11/23/18 FREE KUSHMAS CARD WITH ALL ORDERS OVER $99!!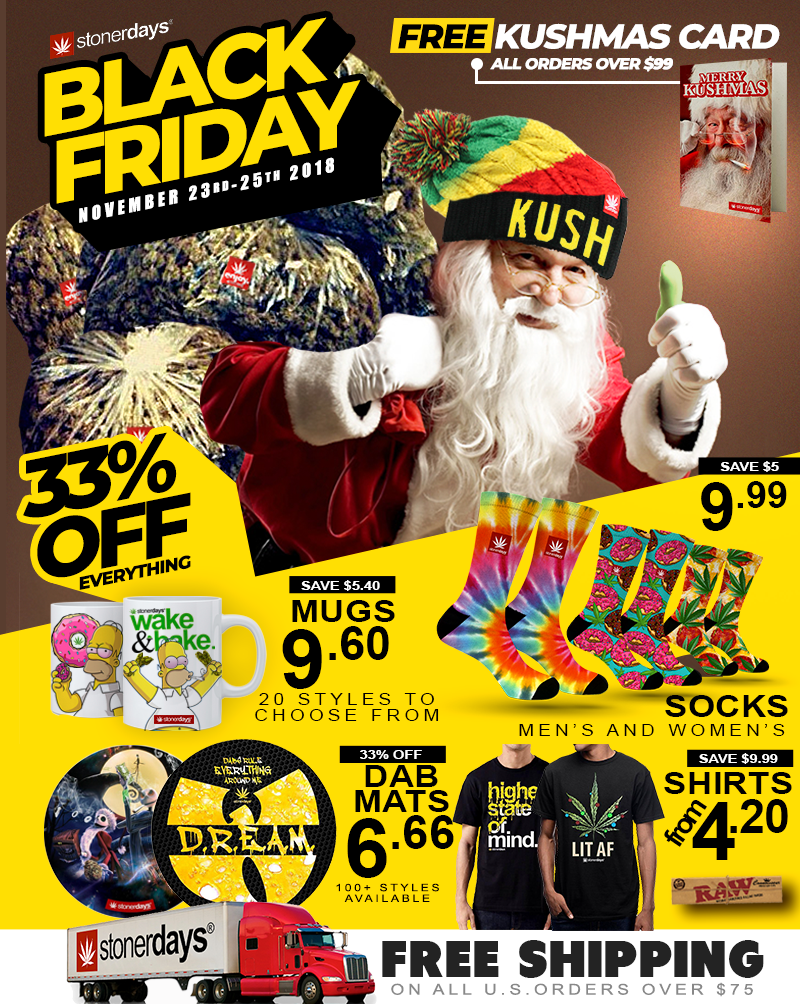 FREE SHIPPING ON ALL U.S. ORDERS OVER $75
Our Hoodies are cozy and warm for those cold nights. Bundle up this Christmas with Black Friday savings on all our Hoodies.

Feel great knowing you saved huge on our blow out Black Friday Deals!
CHOOSE FROM THE BIGGEST SELECTION OF WEED SOCKS IN THE CANNABIS COMMUNITY.
Looking for Easy Stocking Stuffers? With Stonerday Socks stuffing those stockings will be easy. Our amazing Stonerdays Socks are unique in every design and you'll love our Black Friday deals.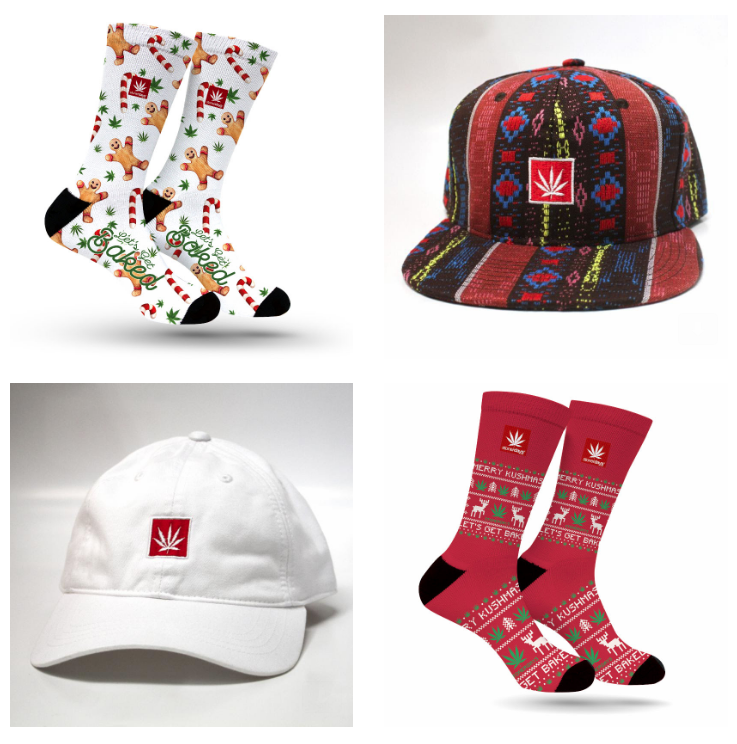 Keep yourself and family toasty next to a warm fire this holiday season with our blow out Black Friday Deals!
Melt into our warm long sleeve retro crew neck pullover in classically tailored Spectra fleece, built to give you the finest crew neck comfort in a lightweight, buttery soft pullover. This clean, retro styling along classic sporty pullover lines owes homage to classic American athletic design. It goes without saying how well the soft finish works to lock in comfort and warmth.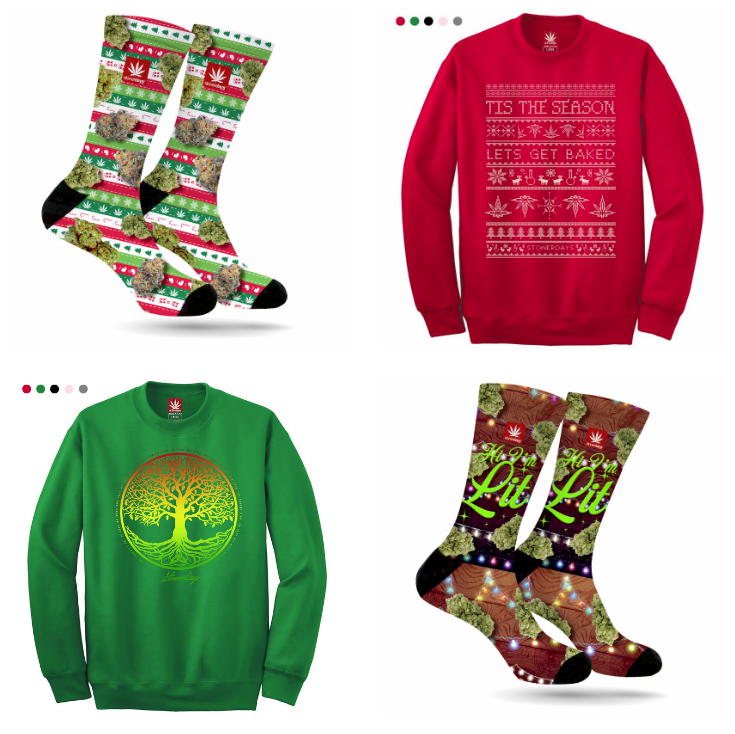 With gifts and combos for the family under $25 Don't MISS OUT SALE STARTS 11/23/18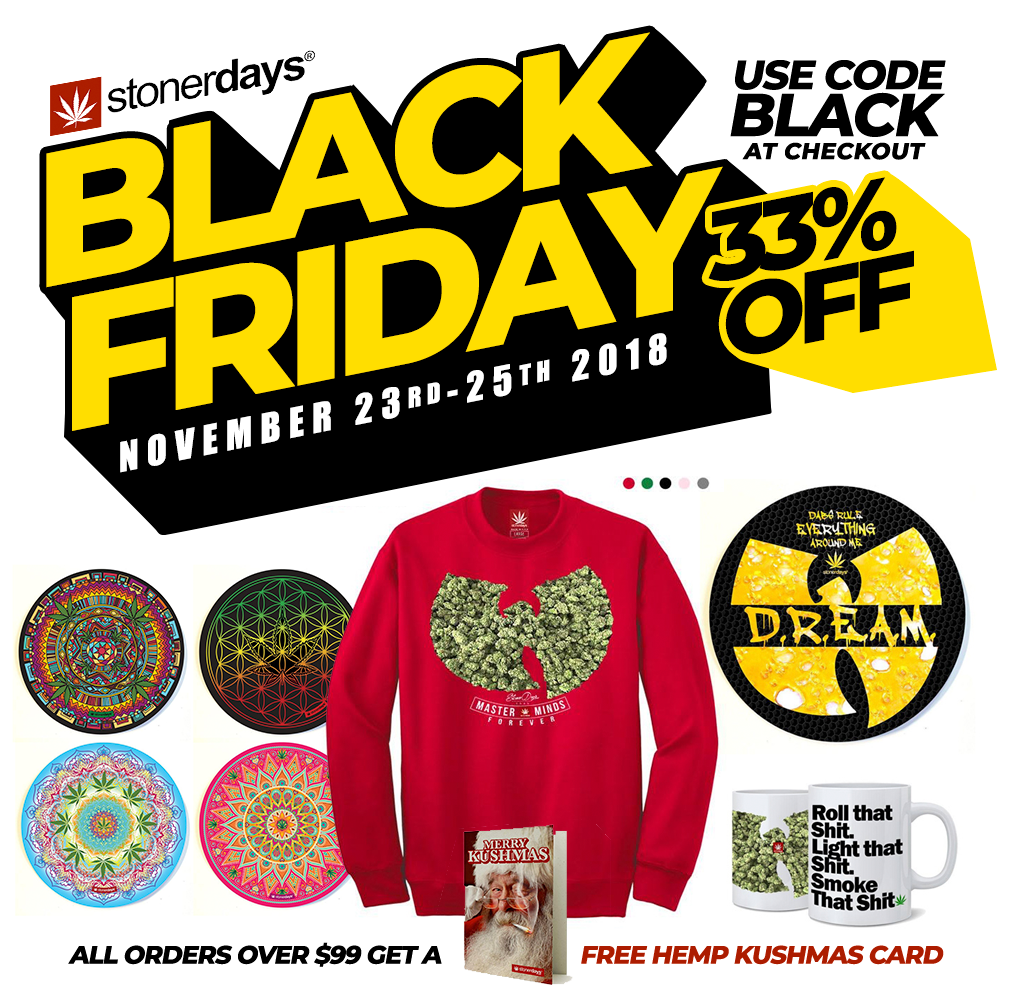 Our clothing is made in Upland, California where our new age technology creates some of the finest product. This season we are going all out with top pick lines on sale for Black Friday.
FROM ALL OF US AT STONERDAYS HAPPY HOLIDAYS!