Green Crack – Marijuana Review
Sativa

THC content 15-20%
Should I Smoke This?
Don't let the name send you running before you try it. The green crack strain contains no actual crack, it's just that good! Green crack originated in Athens around 1989 and is said to be created form skunk #1 and a California indica. Its medicinal purposes include loss of appetite, stress, pain, and depression. This strain is also known as Cush or green cush with a "C".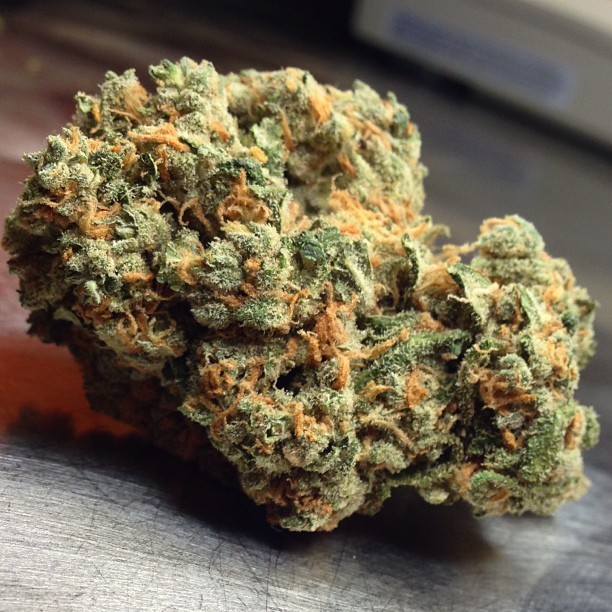 The Review:
Green crack is a great weed to get your blood flowing and your mind supercharged. You can expect and energetic, uplifting, euphoric, and intensely creative faded feeling when puffing green crack. The smell this bud has is equally exciting as the high, giving you a tangy pungent citrusy essence that instantly reminds your sense of smell of oranges, or maybe just the peel. In this case the taste is the same and the orange zest on your tongue seems to dance, while on the exhale you can detect subtle hints of pineapple. An exquisite choice for sure.
Check out our stoner clothing line here   
All images thanks to THCFinder.com
Green Crack – Marijuana Review