Cathy Lee – Featured Marijuana Artist
Cathy Lee is a professional cannabis artist, specializing in oil painting. Since the age of 5, Lee has been heavily influenced by comic books, cartoons, graffiti art, and photography.

From 2006-2009, Lee worked as an independent cannabis baker, providing cannabis-infused edibles to fellow Prop 215 patients. In 2008, Lee attended Oaksterdam University in Oakland, CA to study the medical cannabis industry.

After graduating from Oaksterdam University, Lee volunteered on the Alumni Committee to help organize the 1st Annual Oaksterdam Alumni Cannabis Cup. Lee has been a Prop 215 patient for over 6 years.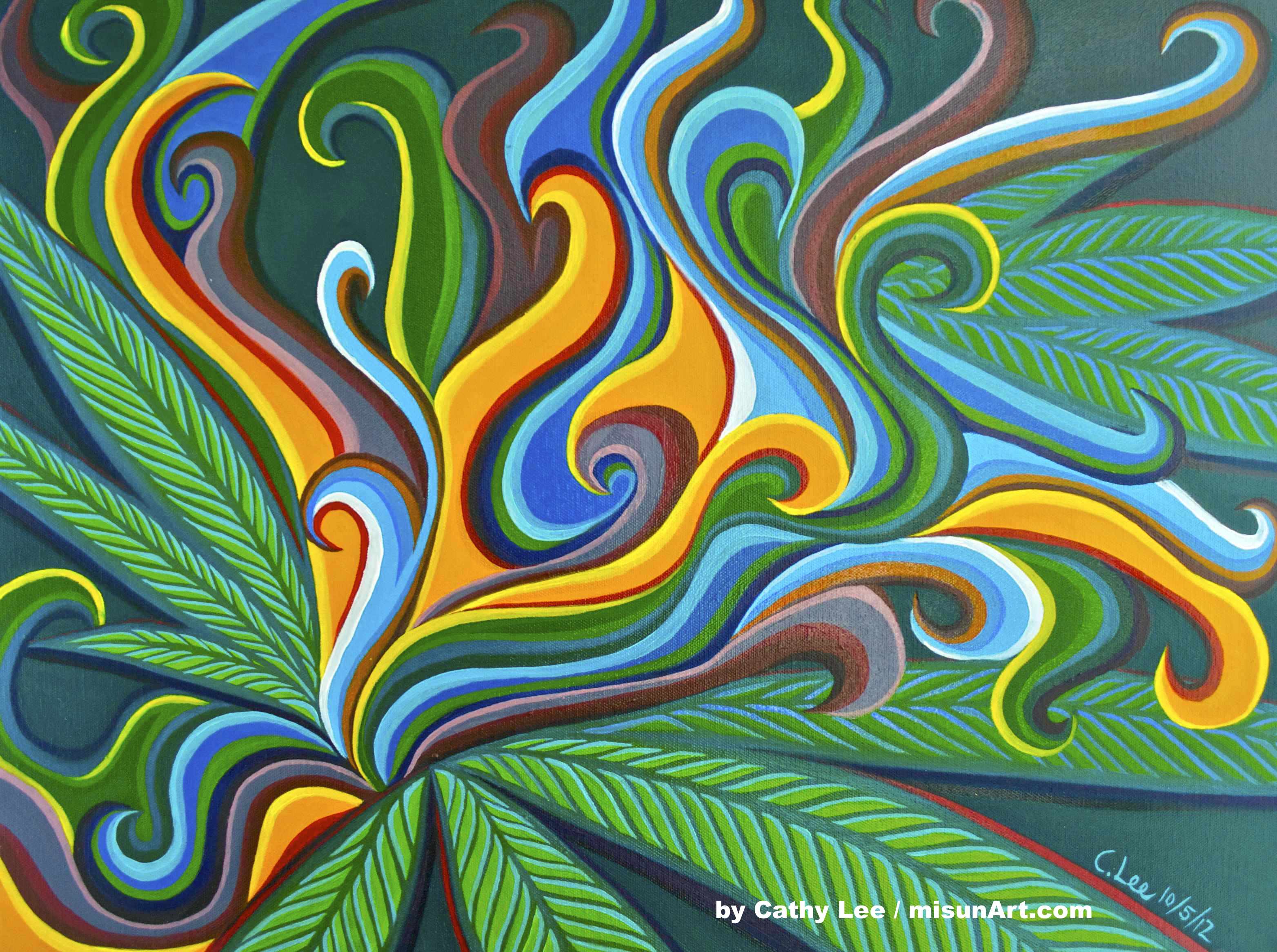 In 2010, she launched her professional art business called, "Cathy Lee Art," where she combines her accumulated skills and talents to create a visual experience on canvas. Lee hand mixes all of her paints from scratch, and builds her own stretched canvases. Through this process, she builds a deeper connection with each piece she creates.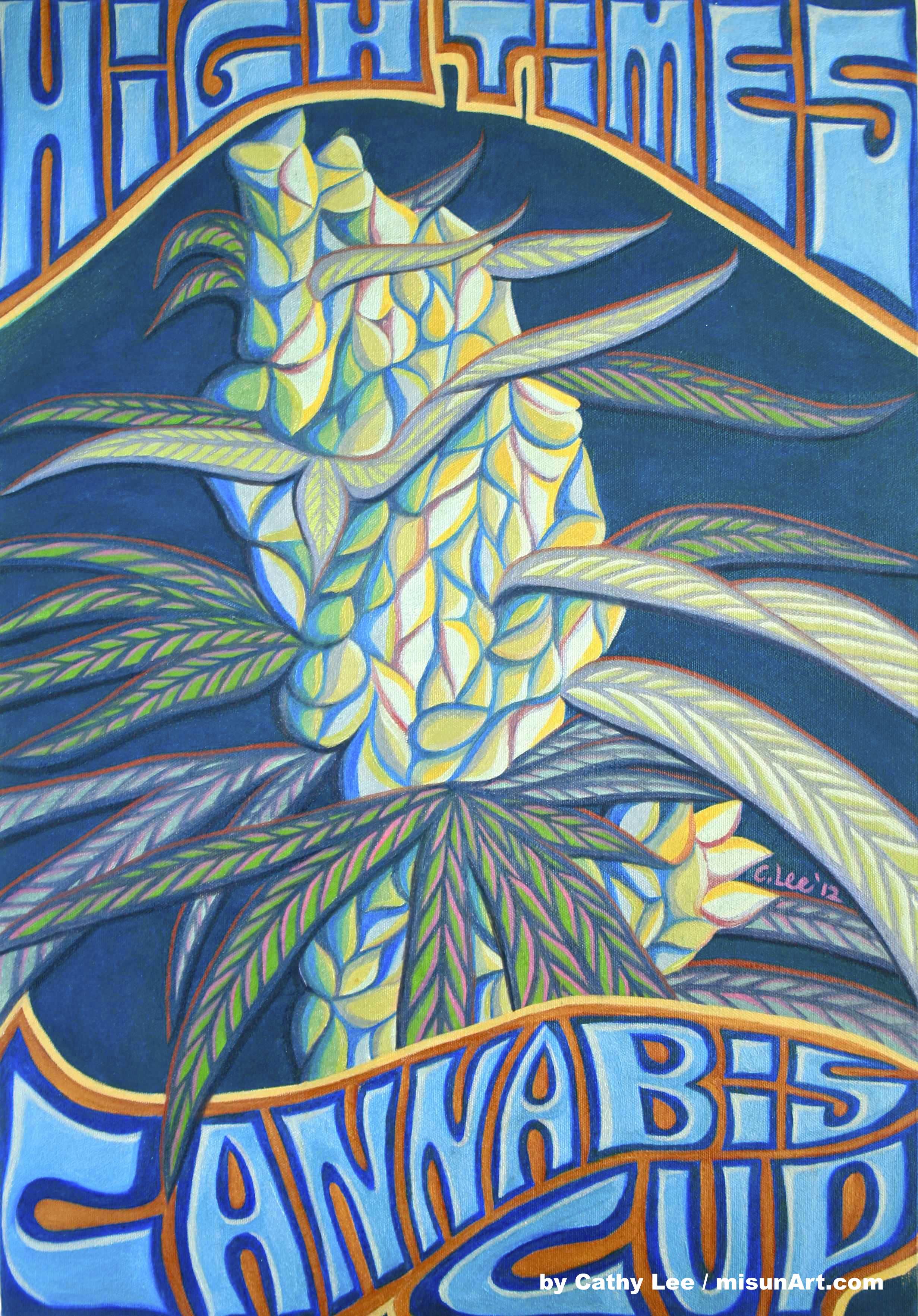 Lee's cannabis art series incorporates her two passions: oil painting and cannabis. With her techniques of color, tonality, and style, she paints cannabis to display its sheer aesthetic beauty. www.misunArt.com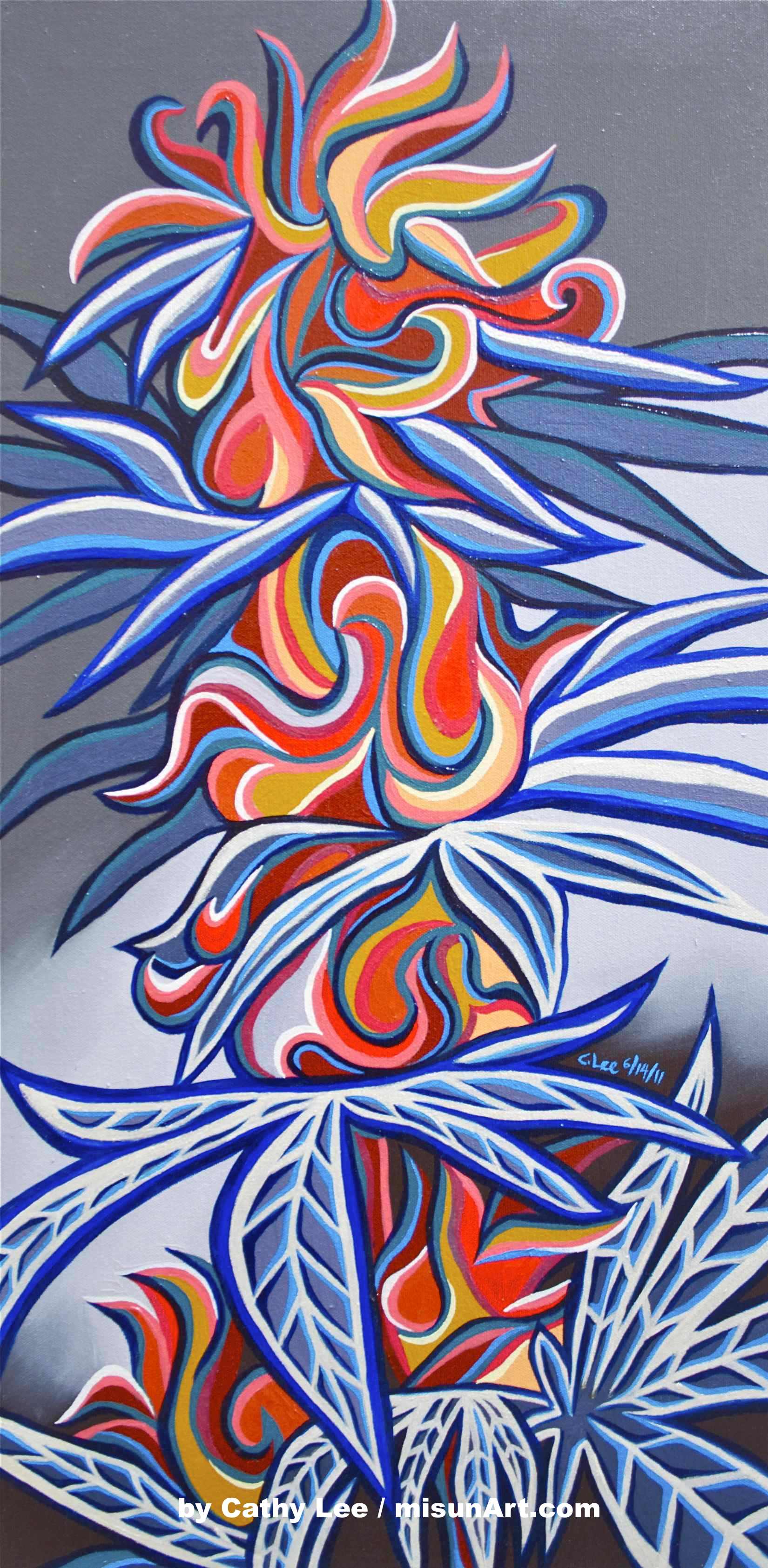 StonerDays has those stoner shirt you've looking for. Go check out our stoner store @ cafepress.com/stonerdays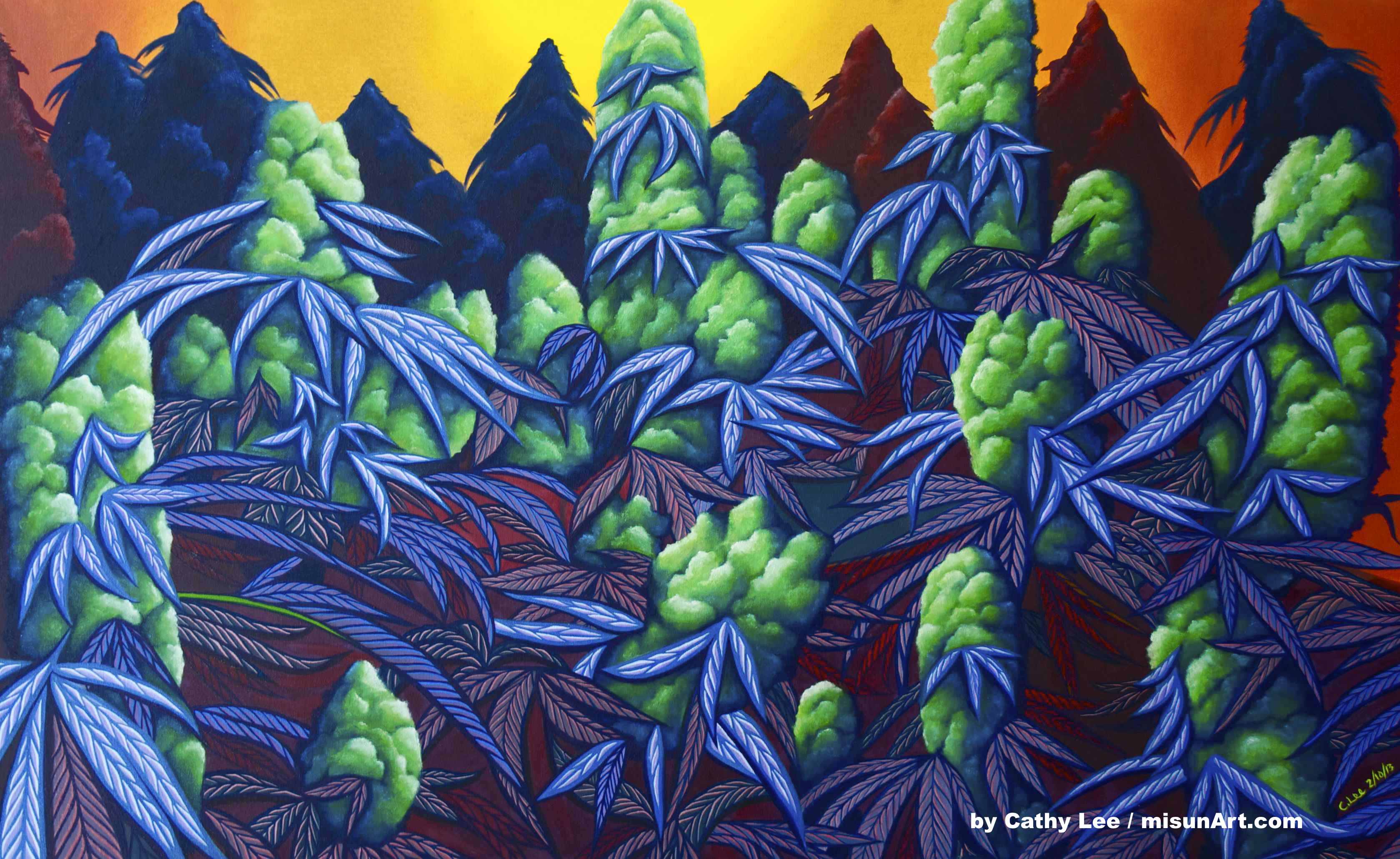 We love our fans and want to know what you stoners are up to. Send us your Stoney Submissions for a chance to be featured on the #1 marijuana site in the world StonerDays! Enjoy.
Cathy Lee – Featured Marijuana Artist