CannaCakes; Pancakes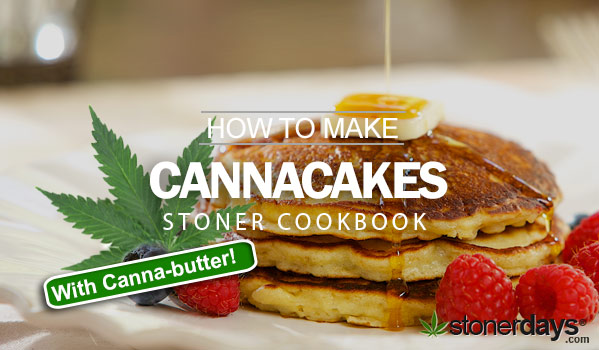 Who doesn't love Pancakes? This is a great way to start your morning. You'll need 20 mins for prep time and about 20 mins for cooking time so in all this shouldn't take you more then an hour to make. Here's what you'll need.
Ingredients for CannaCakes:
1 egg
1 1/4 cups milk
2 tablespoons of canna-butter
1 1/4 cups flour
2 teaspoons sugar
2 teaspoons baking powder
1/4 teaspoon salt
Directions:
Beat egg, milk and oil or butter in a large bowl.
Mix dry ingredients, then add to egg mixture and beat until smooth.
Pour 1/3 cup of batter onto heated, greased frying pan for each pancake.
When bubbles appear on top of pancakes, it should be ready to flip.
You can add chocolate chips, nuts, fruits, berries or anything you like to this batter prior to cooking.
ENJOY!
CannaCakes; Pancakes