How Cannabis Changes Your Sleep Cycle
Cannabis can help you fall asleep faster. With sedative effects, it has the ability to relieve stress and help you physically relax, which can make it easier to drift off to sleep and get some rest.
Using cannabis can be particularly helpful for people who have conditions that make it difficult to sleep well. People who suffer from PTSD, insomnia, pain, and other conditions can use marijuana to relieve the symptoms that can interfere with sleep.
Cannabis may relieve symptoms of sleep disorders including sleep apnea by supporting better breathing. Dronabinol, an exogenous cannabinoid, improved sleep apnea symptoms in almost all of the participants in a 2013 study.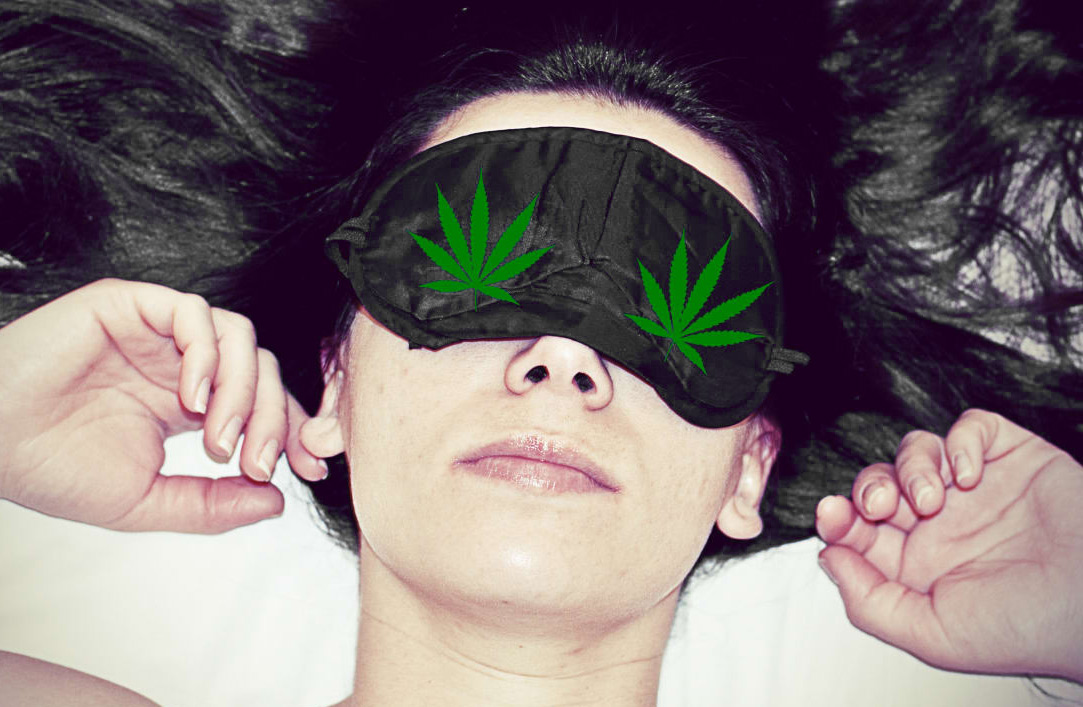 Research suggests that cannabidiol (CBD) may have therapeutic potential for treating insomnia. CBD also shows potential for treating REM sleep behavior disorder and excessive daytime sleepiness. THC can make it easier to fall asleep, however, THC use could impair long term sleep quality.
How Cannabis Changes Sleep
Using cannabis before bedtime can cause changes in your sleep cycle, reducing the time spent in rapid eye movement (REM) sleep. This is the final stage of your sleep cycle and is the time in which you dream. When you use cannabis before bed, you may not have as many dreams, or your dreams may be less vivid.
If you're a long term user of cannabis, taking a break or discontinuing use may cause temporary sleep disruptions. It can be more difficult to fall asleep, and you may experience shorter sleep time, less slow wave sleep, shorter REM cycles, and lessened sleep efficiency.
Choosing Strains That Can Help You Sleep
Typically, sativa strains can be energizing and uplifting, which may not be a good choice for sleep. Indica is usually a better choice for sleepy effects. Indica is believed to contain more relaxing and sedating terpenes than sativa strains.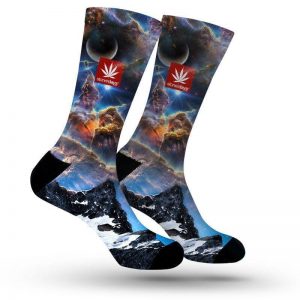 Aged cannabis can improve sleepy effects. As THC oxidizes, it converts to CBN, which is associated with more sedative effects than fresh cannabis. Some users age their own cannabis, but some producers are creating CBN products including oils, edibles, capsules, and patches.
Inhaling marijuana can deliver a faster effect that helps you go to sleep more quickly. However, the effects of cannabis-infused edibles can last for a longer period of time, and help you stay asleep longer.
Pairing Cannabis With Healthy Sleep Habits
Although cannabis can help support good sleep, it's not a replacement for healthy sleep habits. You can improve your sleep by maintaining good sleep hygiene and using cannabis to help you relax and drift off to sleep.
Give yourself enough time to sleep. Make sleep a priority, reserving about eight hours a night so that you can get the seven to seven and a half hours of sleep the average adult needs.
Create a healthy sleep environment. It can be difficult to sleep well if you're in an environment that's not conducive to sleep. You should have a mattress that appropriately meets your needs, and your bedroom should be cool, dark, and quiet.
Talk to your doctor about sleep disorders. Although cannabis can help with sleep disorders including insomnia and sleep apnea, it's not a replacement for diagnosis and treatment. Discuss sleep difficulties with your doctor and how you may be able to incorporate cannabis in your treatment.
Maintain a regular cannabis and sleep schedule. Going to bed at the same time each night and waking up at the same time each day can help you fall asleep easier. The same is true for maintaining a regular bedtime routine, in which you go through the same few steps before bed every night.
Keep your evenings relaxing. Avoid caffeine, late night screen time, and vigorous exercise before bed, as these can be too energizing and interfere with sleep. It's best to relax before bed, potentially incorporating cannabis into your evening routine for better sleep.