The Cannabis Bars; Stoner Blog
Most people that are looking to have fun on a Friday or Saturday night are probably going to end up at a bar. There will probably be really loud music, a lot of drinking, and a lot of people… Which may end up leading to other issues later in the night. Some people can deal with the bars and of course, drink. Stoners, on the other hand, seem to gravitate towards the more calm places. A lot of people who smoke don't actually drink, or drink very little, leaving them to either be stuck as the designated driver when they go out or leading them to not go out at all. The cannabis industry has been taking huge strides this year, leaving many stoners hopeful for a place of their own.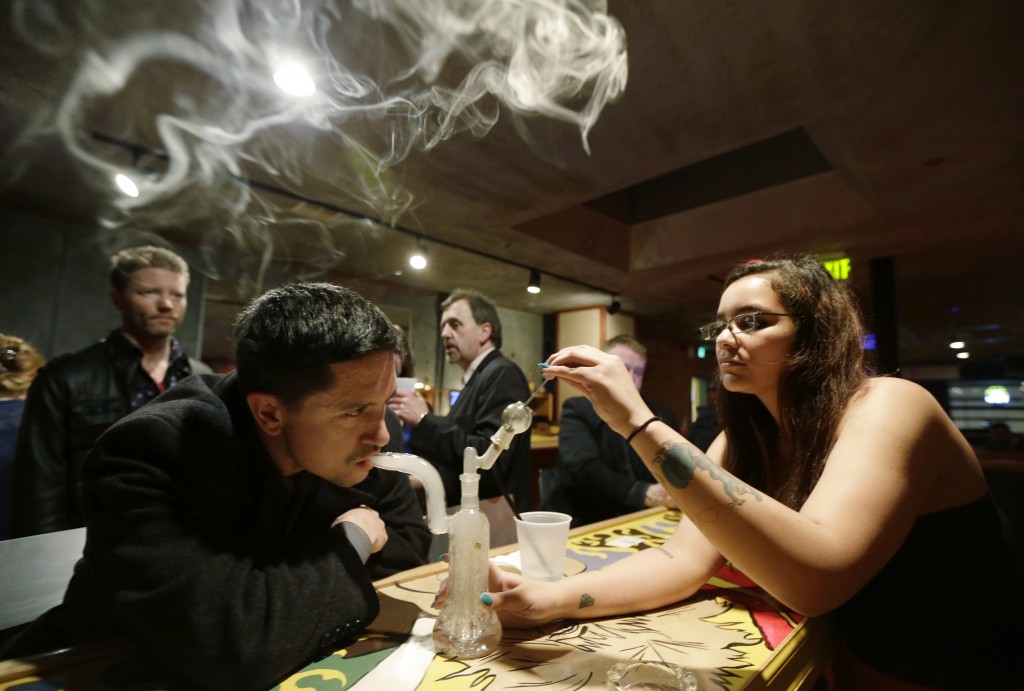 In the legal/medicinal states, there are some places that have been springing up labeled as private clubs. These establishments cater specifically to stoners. Instead of walls lined with bottles, there are walls lined with bongs and rigs, ready to be rented, hit, and enjoyed. The bartender, rather then pouring drinks all night, checks to make sure that the patrons are using the equipment correctly and safely. And while there's music and a fun atmosphere, there's far less of a chance that you'll end up in the middle of an alcohol/testosterone fueled fight. The clubs are bring your own medicine, mostly, but there are some spots in Colorado that are beginning to push the limits.
The law in Colorado states that there can be no public or open consumption of marijuana, while the law in Washington states that marijuana cannot be consumed in view of the public. However, like most private clubs like Elks Lodges and such allow their customers to smoke cigars and cigarettes inside and there are cannabis clubs that are following that model. As long as there's less than three employees and the club is not open to the public, cannabis can be consumed inside of it. In Washington, the loophole would be a place having an enclosed patio or blacked out windows; as long as the public can't see marijuana being consumed.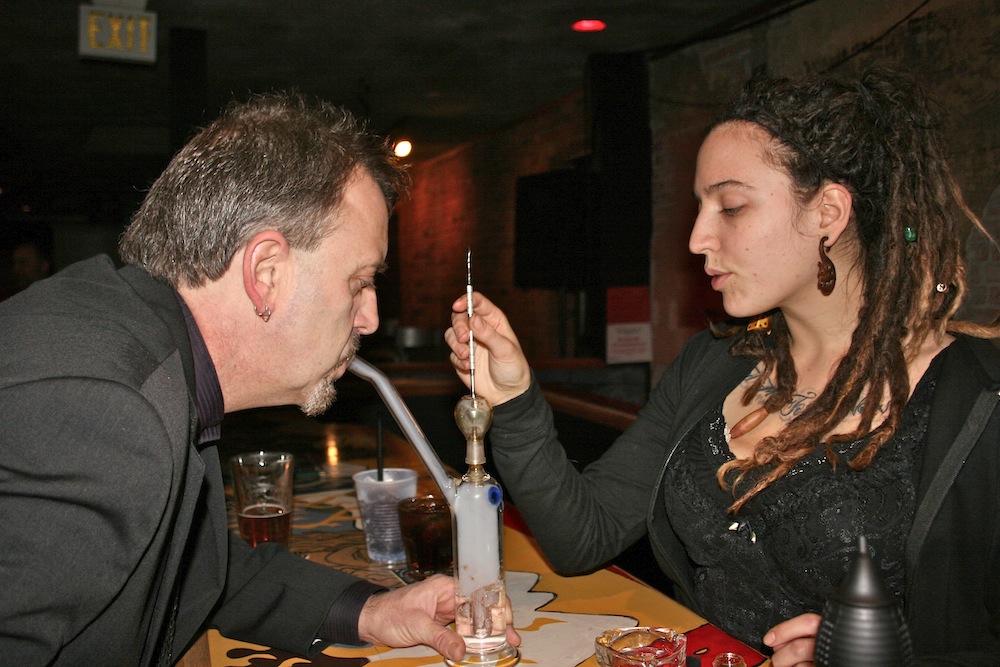 For the stoners that don't like to drink and party like others, the future of cannabis cafes and bars is bright. There are hundreds of entrepreneurs that are working on getting licenses to run these sorts of businesses. As the business evolves, more shops will spring up, giving the more anti-social of the stoners a chance to get out of the house and be with other, like minded people. They won't be in an environment that makes them uncomfortable, but rather a place where they'll be able to relax and unwind, much like those who enjoy having a beer after work.
The Cannabis Bars; Stoner Blog